La La Land, an original movie musical that recently won 6 Academy Awards, has sung and danced its way onto the big screen and into the hearts of millions. The film tells the love story of Mia and Sebastian, two artists trying to break into the competitive world of LA's entertainment industry. While mega stars Emma Stone and Ryan Gosling portray these characters, the real star of La La Land is its composer, Justin Hurwitz.
Hurwitz received 2 Academy Awards for Best Score and Best Original Song. He shared his experience of taking La La Land from score to the silver screen, and how he got interested in composing in the first place.
How did you get into music and composition?
I started taking piano lessons when I was six, and I was just playing the kind of repertoire a six-year-old plays, really simple stuff, then turned to the classical repertoire. When I was 10, I started composing. My parents bought me a synthesizer and a Brother floppy disk sequencer. I started learning how to record and layer tracks, and I just loved it.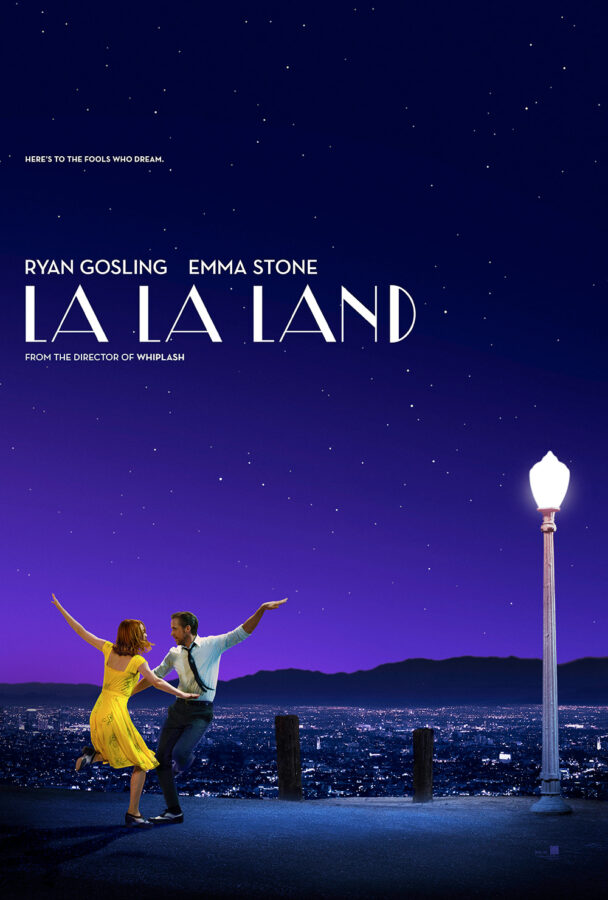 Practicing piano was kind of like pulling teeth sometimes. I went through phases where I really liked it and phases when I really hated it. But with composing, it was very different. It was very addictive. My bedtime would come and go, and my parents would say, 'Your bedtime was three hours ago! You have to stop!' I think that's a good sign when you're that consumed by something.
I actually stopped composing when I was in high school. I don't know why, but I continued practicing piano and playing classical music. Around the time I was getting ready to go to college, I remember thinking, 'What do I love doing?' There was nothing that I really enjoyed more than composing, so I decided to study composition, music theory, and orchestration.
Was there a particular piece of music that inspired you to compose?
When I was learning to use my sequencer, I arranged a version of Elvis's "Can't Help Falling in Love." I guess it was my first foray into arranging. It was really fun because it was somebody else's piece, but I was building and layering tracks and making it my own.
When I was 12, we had a musical in school every year. In 6th grade, we did Peter Pan.  It was a school tradition that all students had to act in the musical. I'm very introverted and uncomfortable being on stage and acting in anything, so I insisted that I wanted a different role. So they made me the piano accompanist since there wasn't a band. In our version of Peter Pan, the show did not have an overture. I learned a bunch of the songs, and I pieced them into an overture. It was fun to figure out all the transitions in between the songs, and it's another example of being inspired by other people's music that led to me being a composer in my own right.
What were some of the first conversations you had with director Damien Chazelle in creating La La Land?
This is the third movie Damien and I have done together. We were roommates in college, and that's when we started making movies. The first movie we made was a feature-length musical called Guy and Madeline on a Park Bench. We took it to film festivals in 2009 and 2010, and it had a small but nice little festival life. Some people encouraged us to make a second musical, something bigger and better.
In 2010, Damien and I started talking about doing another musical together, and we were working on it full time in 2011 – that musical was La La Land. We worked on it for about a year, but we just couldn't get it made. Nobody wanted to step up and finance an original musical by these unknown guys, so the project was effectively dead.
We then made Whiplash together. Whiplash was at Sundance and everyone wanted to know what was next for us. We already had a script and a bunch of music for La La Land.  Two of the film's producers, Fred Berger and Jordan Horowtiz, were waiting for that moment to start shopping it around, to use that interest from Whiplash in order to get La La Land made. We found Lionsgate, who stepped up in a big way. They supported us and let us make what has been a dream project for many years.
With so many initial closed doors, is it fair to say that Whiplash made La La Land easier to make?
Nothing was easy. We're very lucky that Lionsgate stepped up.  There were other studios and financiers who were talking about making La La Land, but they wanted to do it on a much lower budget or they were looking for big changes: for the music to be completely different, or even to change the ending of the plot. There was really just one partner for the movie and it was Lionsgate.
How did you assemble a studio orchestra to create this large La La Land sound?
It was really thrilling to work with a huge studio orchestra. I also orchestrated the music, and it really goes back a number of years to conversations that Damien and I had about the flavor of this movie and what it needed to feel and sound like. Guy and Madeline was the first time I ever orchestrated, and the learning curve was very steep. But I was definitely finding a style that carries through to La La Land. It's a very lush, romantic, jazz-infused style of orchestration.
The orchestra was put together by Peter Rotter, a music contractor. His job is to know all of the best musicians and put together an incredible ensemble. We were very lucky to use all Los Angeles musicians, which is not an experience we had before.
For Guy and Madeline, we went and recorded it in Bratislava, but for La La Land it was very important to us that we used an orchestra with LA musicians. I'm so happy we did that, because we have incredible musicians here, and you can hear they just did a beautiful job. We recorded the music on the Sony stage where all those great MGM musicals were recorded. It just had a really familiar, historic sound to it.
What is some advice you have for other young, emerging composers?
Be really, really ruthless with your own material. Be willing to throw things out over and over again, and don't settle with any element of your work until you believe it is the greatest it can be.
---
Learn more about the score to La La Land in an episode of WFMT's The Film Score: Music for Oscar Week 2017 with Chicago Tribune film critic Michael Phillips.