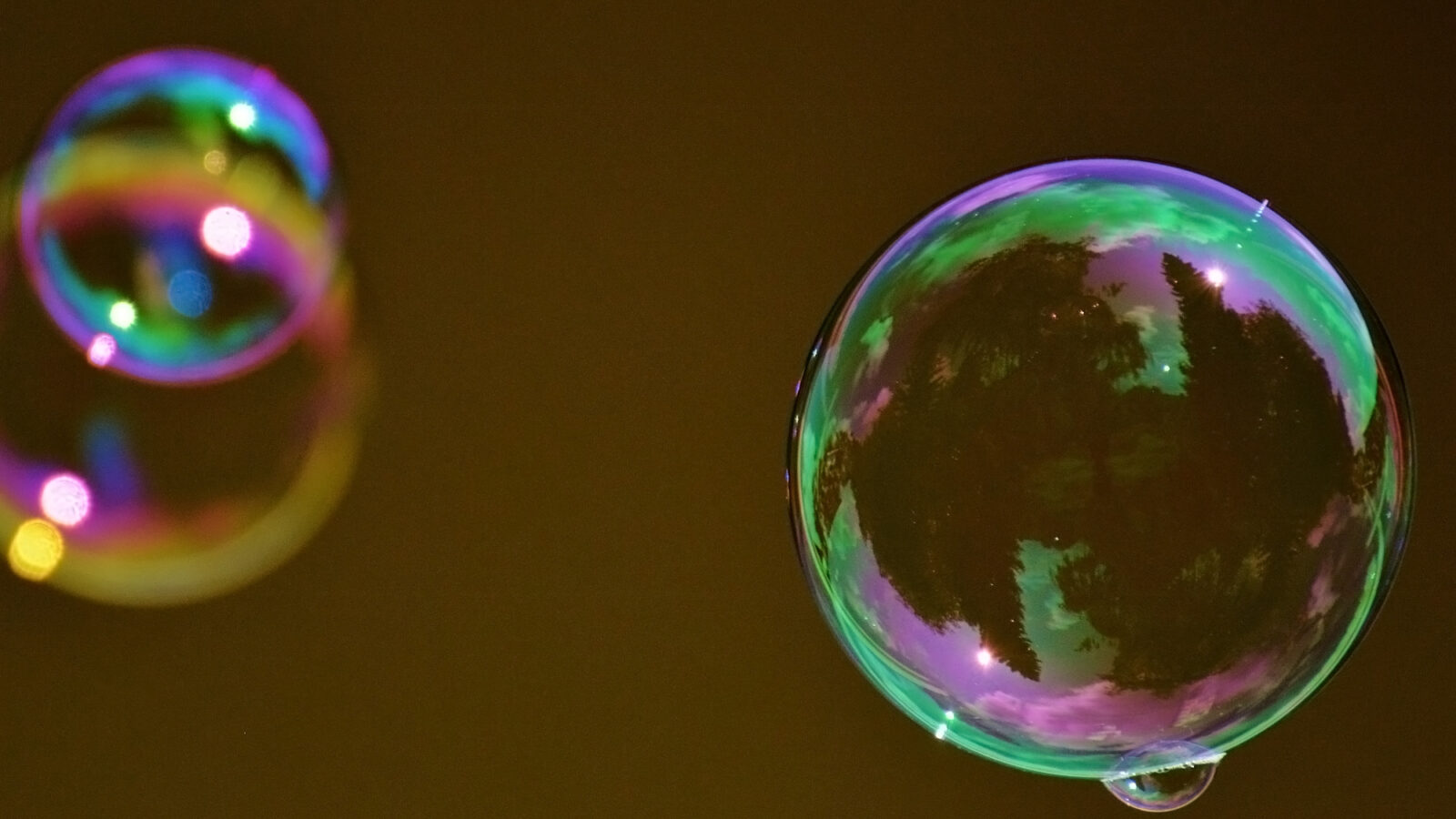 Composer Robert Schumann loved Bach's Well-Tempered Clavier so much that he said it should be every musician's "daily bread." But perhaps you've never thought it could make the perfect bubble-blowing soundtrack, too.
The Well-Tempered Clavier is composed of two volumes of keyboard music. Each contains 24 pairs of preludes and fugues, one for each of the major and minor keys. One of the most well-known and most-played pieces from both volumes is the very first: Prelude 1 in C major from Book 1. This prelude is particularly popular with beginners because of its simplicity.
In the video below, "bubble smith" Sterling Johnson shares his talent for blowing giant bubbles with the music of Bach played by pianist Kevin MacLeod. Below, see him on Stinson Beach, located just outside of San Francisco, as he blows bubbles that disappear almost as soon as they form. Their fragile beauty is just like music which exists for a moment in live performance but then is gone. But not to burst your bubble: in both the cases of bubble blowing and playing Bach, recordings can allow us to enjoy a fleeting moment forever.
People typically blow giant bubbles through a looped cord held between two sticks. To get bubbles to grow to such enormous sizes, it is actually best to blow them when the weather is gloomy and humid. So while it may not look like the most beautiful of days on Stinson Beach as Johnson is wowing beachgoers,  it's actually the perfect climate for bubble blowing to Bach.