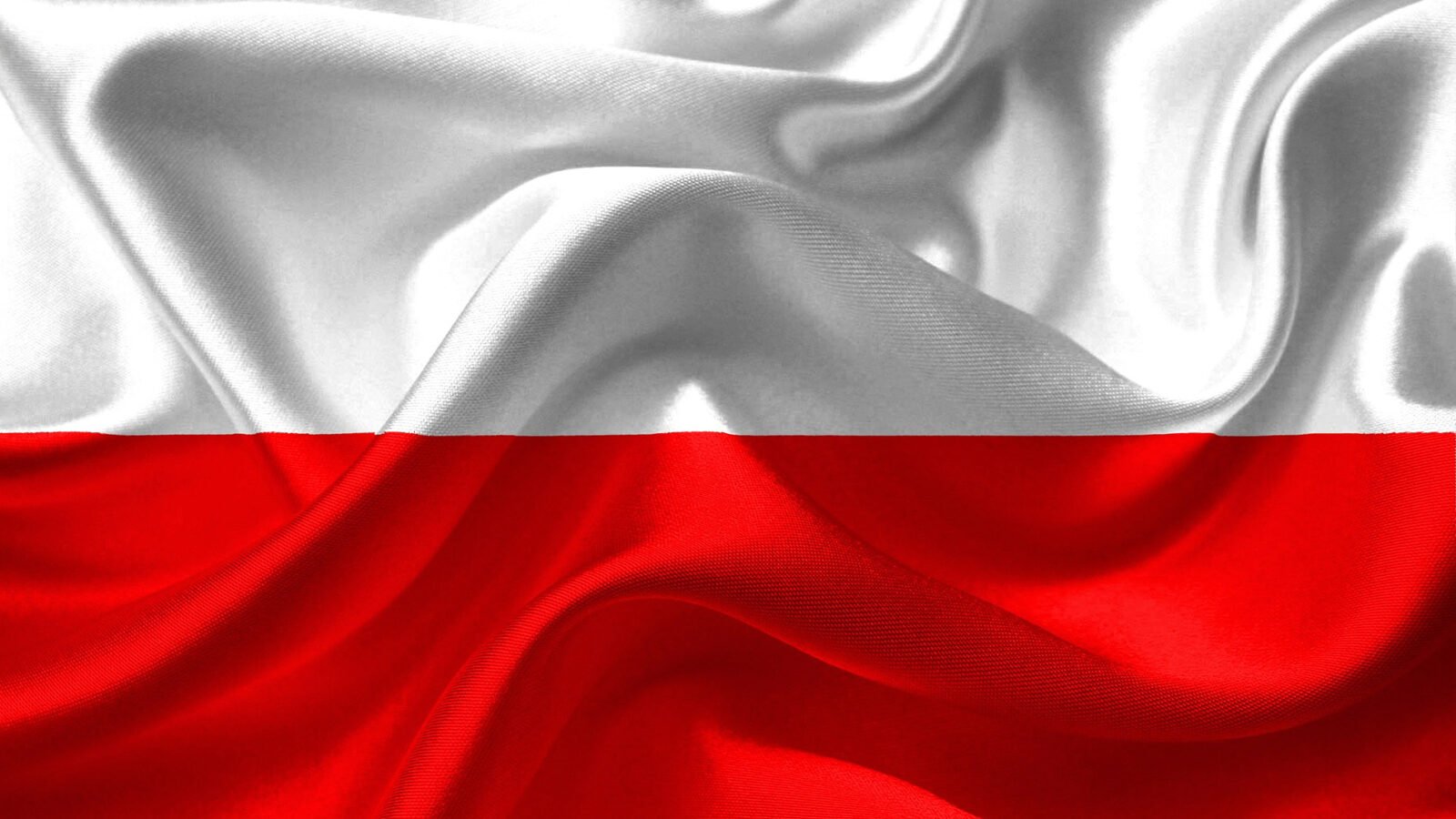 Everyone loves the music of Frédéric Chopin, Poland's most well-known composer. But, how many other Polish composers do you know?
Learn more about Poland's best composers from one of Poland's best composers: Marta Ptaszyńska. Born in Warsaw and based in Chicago, Ptaszyńska has received many prestigious awards and honors for her work, including a Guggenheim Fellowship. Her output includes a diverse range of repertoire from music for solo instruments to several operas. Her opera Mister Marimba, commissioned for and premiered by the Warsaw National Opera, has been performed 164 times!
A percussionist herself, Ptaszyńska's piece Siderals for two percussion quintets and light projection requires 117 instruments to perform! She plays over 200 distinct percussion instruments, and is fascinated by the "many thousands of timbres colors of percussion instruments that cannot be achieved by electronic means or other instruments."
"There is no Polish culture without music. Polish culture is music," Ptaszyńska passionately proclaimed. She shared 12 Polish composers we all should know, drawing upon composers of the 20th and 21st centuries.
---
Ignacy Jan Paderewski (1860-1941)
---
---
Paderewski was a "fantastic pianist first all, and a fantastic diplomat and statesmen," Ptaszyńska said. As the country's second prime minister, he worked to re-establish Poland's independence and signed the Treaty of Versailles, restoring Greater Poland and Pomerania to Poland. Even if you think you don't know Paderewski's music, you're likely familiar with some of his work. He was the editor of the works of Chopin published in 1949, a monumental contribution to musicians everywhere. Of all of his music, many know the Minuet in G "that everybody has to play in middle school and elementary school," Ptaszyńska said. But, she recommends listening to his only opera, Manru, and his Violin Sonata, Op. 13, which she describes as "absolutely brilliant."
---
Grażyna Bacewicz (1909-1969)
---
---
Grażyna Bacewicz was an "outstanding violinist and pianist," Ptaszyńska said, who was "very popular and well-known especially after World War II when her music was suddenly noticed by people all over Europe." Growing up in pre-war Poland, "her techniques were… not so avant-garde. Her middle period was sort of neo-classical. But after the war, she used new sonorities and techniques. She tried to do all the new things in her late works." Of all of Bacewicz's works, Ptaszyńska recommends giving her Caprices a listen.
---
Witold Lutosławski (1913-1994)
---
---
Ptaszyńska describes Lutosławski as the "greatest Polish composer after World War II, though he composed during the War also." She explained her special affection for Lutosławski: "His music is the closest to me because I studied with him and he was a mentor." She enjoys his diverse output, which includes well-known works like his Variations on a Theme by Paganini (1941). But she thinks his best works are from after the 1950s when he explored more avant-garde techniques. He never wrote an opera, though he composed a lot of vocal music. Since, like Ptaszyńska, he composed music for young musicians, try listening to one of his charming children's songs.
---
Andrzej Panufnik (1914-1991)
---
---
Panufnik was a friend of Lutosławski. The two spent time together during World War II during the second occupation and formed a duo that played in cafes in Warsaw. Panufnik stayed in Poland for a while after the War, became the director of the Kraków Philharmonic, and restored the Warsaw Philharmonic. In 1956, he escaped Poland and eventually settled in England, spending most of his life in London. "In England, he didn't have an easy life, but he continued to compose," Ptaszyńska said. Though she never had the opportunity to meet the composer himself, she visited his widow in London many times after he passed away. Try listening to his Piano Concerto (1961).
---
Wojciech Kilar (1932-2013)
---
---
Wojciech Kilar, Ptaszyńska's friend and colleague, was "well-known as a composer of great sacred music. But he's also known for his film music because he composed music for the famous directors like Roman Polanski," she said. Some of his most well-known film scores include music for Rosemary's Baby (Polanski) and Bram Stoker's Dracula (Francis Ford Coppola). He received a César Award for Best Film Music written for his piece "Moving to the Ghetto Oct. 31, 1940," which he composed for the movie The Pianist.
---
Henryk Górecki (1933-2010)
---
---
Górecki was a "very Polish composer because he took all of his inspiration from Polish dances," Ptaszyńska explained. Many know the composer's Symphony No. 3, which premiered in 1977 with Stefania Woytowicz as the soprano soloist. However, it was not until Dawn Upshaw recorded the piece in 1992 with the London Sinfonietta that the piece gained widespread popularity. Ptaszyńska recommends his Symphony No. 2, "Copernican," which is inspired by the famous Polish astronomer and mathematician who proved that the Earth revolves around the sun.
---
Krzysztof Penderecki (1933-2020)
---
---
Ptaszyńska calls Penderecki "the most diverse composer from the whole Polish group. There's such a great variety it's hard to believe." She explained that he tended to change his style every couple of years, and recently collaborated more and more with pop and jazz musicians. In turn, "jazz musicians have also been adapting his music to their own style, and he supports that very much," she said. "There's so much great music by Penderecki. There's his large-scale St. Luke Passion, which won him the Prix Italia. Then, of course, there's his Threnody for the Victims of Hiroshima. Not to mention, his music has been used famously in films. His Polymorphia was made famous by the film adaptation of The Shining."
---
Krzysztof Knittel (1947-)
---
---
Ptaszyńska shares a special connection with Krzysztof Knittel: they were both born on the exact same day! He studied composition and sound engineering at the Frédéric Chopin Academy of Music. So, it's no surprise that his music involves electronics and multimedia. "Every piece he composes is composed for an instrument, or group of instruments, is also for electronics," Ptaszyńska said. "He does not present music for pure instrumental ensemble." Try listening to the electronic soundscape, Surface En Rotation.
---
Tadeusz Wielecki (1954-)
---
---
Ptaszyńska describes Wielecki as an "avant-garde, post-modern composer, who knows all the composers," because he directs the Festival of Contemporary Music Warsaw Autumn. Enjoy some of his experimental sounds in Łagodne Kołysanie, which has the musicians playing everything from the violin to empty bottles.
---
Jarosław Kapuściński (1964-)
---
---
Kapuściński writes "very great music and is a very great pianist," Ptaszyńska said. Based at Stanford University where he is a professor and director of the Intermedia Performance Lab, Kapuściński has a special interest in electronic music and multimedia. But he also has an interest in music of the far east, Ptaszyńska explained. Though she recommended many of his pieces, check out Kapuściński's Mondrian Variations, which finally answers the question, "What would a Mondrian sound like?"
---
Paweł Mykietyn (1971-)
---
---
Ptaszyńska mentioned that the generation of Polish composers born in the 1970s has been particularly influential, and wanted to highlight the work of Paweł Mykietyn in particular. She describes him as a "full-blooded post-modernist," who likes to challenge stylistic conventions. He doesn't like to repeat himself. Every piece brings something new and unexpected." His St. Mark Passion, she explained, was so new and unexpected that it sparked a big debate between Penderecki and Mykietyn. She said that he likes to explore the "boundaries between dreams and waking consciousness," and "bring the audience's emotions to the boiling point" when they hear his music.
---
Agata Zubel (1978-)
---
---
Ptaszyńska described Zubel as a singer and percussionist whose work is "very theatrical and has very strong dramaturgical roots." An important figure of the avant-garde, Zubel enjoys incorporating extended techniques in her music. Her musicianship is so impressive, Ptaszyńska said, that some colleagues reported that they have "never had a singer who was so accurate and could sing with such precision as Agata."
---
This article has been updated to reflect the 2020 death of Krzysztof Penderecki.