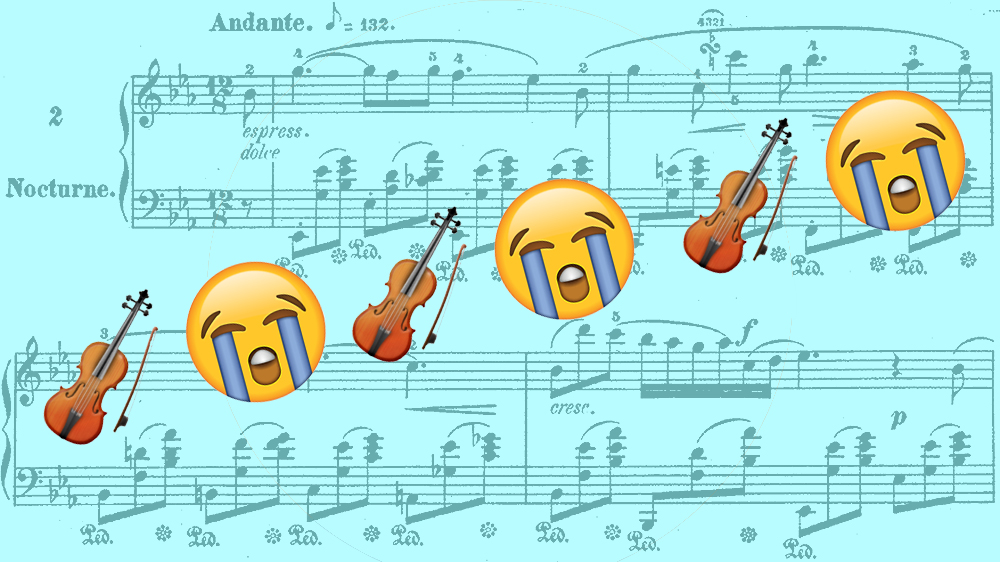 Chopin wrote his Nocturne Op. 9, No. 2 in E-flat major between 1830 and 1832 and the piece was first published in 1833. The Nocturne Op. 9, No. 2 is one of the most popular of Chopin's 21 nocturnes as evidenced by the number of arrangements made for other instruments. Karol Lipiński made the first arrangement during Chopin's lifetime for violin and piano. Friedrich Hermann (1828-1907), Pablo de Sarasate (1844-1908), August WIlhelmj (1845-1908), among others, have also arranged the piece for violin and piano.
In the video below, hear Christian Ferras perform an arrangement of Chopin's Nocturne Op. 9, No.2 in E-flat major. He is accompanied by the Collegium Academicum De Genève. The performance is led by Boris Mersson and was recorded for the album Magic Violin Immortal Melodies.
Considered one of the greatest violinists of his time, Ferras has left his stamp on violin repertoire. His passion and inimitable skill can be heard in his recordings of the Sibelius Violin Concerto, among other performances.
However, the violin is not the only instrument that this nocturne has been arranged for. In 1921, soprano Claudia Muzio recorded a version of Chopin's Nocturnes Op. 9, No. 2 for singer and orchestra accompaniment, called "Aspiration"; listen below.