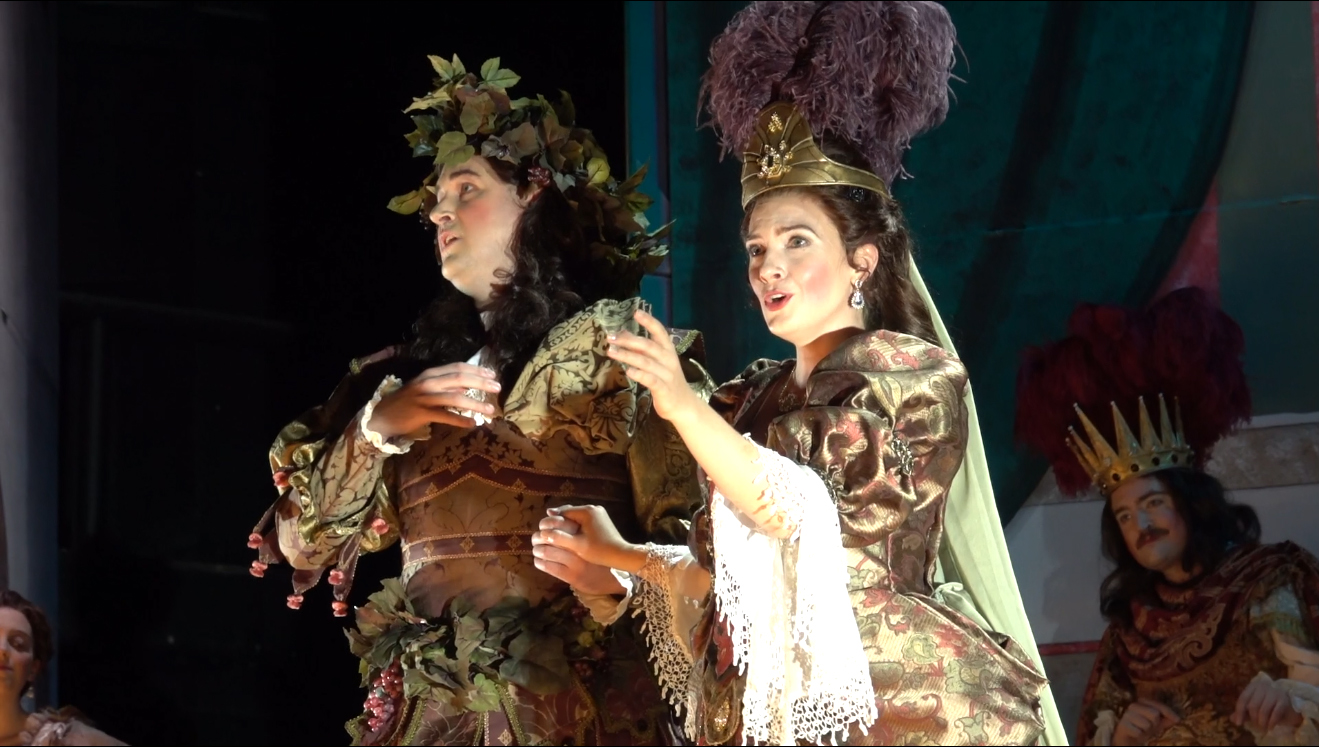 Composer Marin Marais may be less known today for his operas than some of his contemporary compatriots, in part because King Louis XIV granted Jean-Baptiste Lully a patent on opera production. When Lully died, composers living in France were finally free to create staged spectacles and have them publicly produced.
Only a handful of operas by Marais survive, one of which is Ariane et Bachus. The tragédie en musique in five acts and a prologue explores the myth of Ariadne, taken from Ovid's Metamorphoses. In the opera, which has a libretto by Saint-Jean, Bacchus becomes enamored with Ariadne, though she has vowed never to love again after she was betrayed by someone else, and denies the god's advances. After a few plot twists and turns (it wouldn't be 17th century spectacle without a good deal of intrigue), the lovers are united.
You can watch the two title characters celebrate their union in the final scene of the opera performed by Haymarket Opera Company below. Ariane et Bachus was first performed by the Académie Royale de Musique in 1696, so Haymarket's production marks the first revival of work in 321 years.