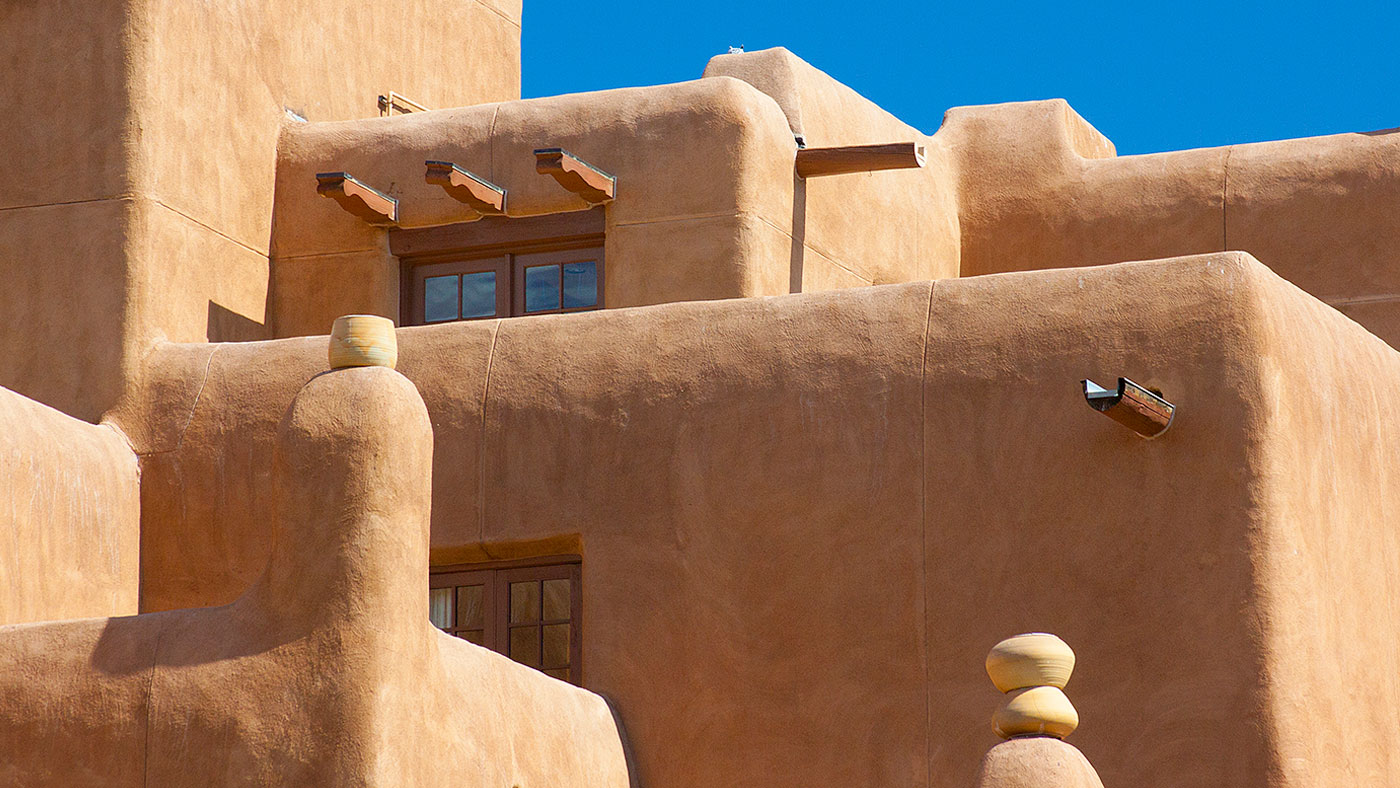 As the WFMT Radio Network's series from the Santa Fe Chamber Music Festival heads into production for another season of radio shows, host Kerry Frumkin, and producer Louise Frank, asked participants what makes this location so enchanting.
Since 1972, the Santa Fe Chamber Music Festival has reigned as one of the leading performing arts festivals in the world. The artistic director there is pianist and composer Marc Neikrug, and he has guided the festival's commitment to tradition, artistic excellence, and innovation over the past twenty years.   For six weeks every summer, distinguished musicians and emerging young talents come to New Mexico's capital city to perform a blend of favorite chamber works, lesser-known works, and new commissions.  All of this has earned the Festival critical praise, loyal participants, and dedicated audiences.
And then there's the location itself. Flutist Tara Helen O'Connor expressed a feeling shared by many when she said, "We feel profoundly lucky to be at the Santa Fe Chamber Music Festival, to be playing with these incredible musicians from all over the world, in this place of extreme beauty."  Add to that a local cuisine infused with green chiles, a compelling history, and a profound cultural life. No wonder National Geographic named Santa Fe, New Mexico #1 in the world for a sense of place.
The Sangre de Cristo Mountains
Santa Fe's exceptionally gorgeous setting is one of the main reasons people love to visit.  Nestled in the foothills of the Sangre de Cristo Mountains at an altitude of 7000 feet above sea level, the city boasts dozens of excellent hiking trails and many of the festival's musicians make good use of them. Violinist and violist L. P. How did what so many others only dream of many years ago – he made this magical area of New Mexico his home.
L.P. How: When I first came out here from New York back in '78 it felt like a different country. It smelled different. Things looked different. And I really didn't fall in love with Santa Fe until I was here in the fall. The weather here in September and October is truly amazing. The lighting is unbelievable. And the sunsets!   I never understood why they named the mountains Sangre De Cristo, never really knew what it meant, until one day in September I looked at the mountain and it's blood purple! And I said, "Ah ha! There it is!"
A breathtaking landscape and the wide-open sky
From September to June, Todd Levy is the principal clarinetist of the Milwaukee Symphony.  When summer comes, however, he serves as principal for the Santa Fe Opera Orchestra, and he plays a lot of chamber music, too.  Todd says that during his annual road trip from Wisconsin to New Mexico, he feels a personal transformation begin as soon as he sees the mesas and colors of the southwest.
Todd Levy:  And then I feel much more relaxed. The open spaces tend to make you think differently about everything you do, your normal everyday life. And when I get out here, the thing that I most look forward to is riding my motorcycle on the back roads of New Mexico which are just incredible places to see all these vistas and there's a certain sense of freedom that you can't get anywhere else.  I really do look forward to that every year.
A similar feeling comes to pianist Inon Barnatan when he looks at the sky.
Inon Barnatan:  There are so many things I look forward to here. Primarily, it's almost a lack of things to do – just being in the nature here and watching the sky. Watching the sky here is the best alternative to a TV show that you can imagine. There is not one second that is like the other. It is always so fascinating and beautiful and awe-inspiring.  I love going to Georgia O'Keefe's Ghost Ranch and doing the hike there, which is one of the most spectacular things you can do in this country.
Native American Pueblo Dances and Feast Days
During July and August when the Santa Fe Chamber Music Festival is underway, several of the neighboring Native American pueblos celebrate feast days,  an important tradition in which communities come together in a renewal of language, culture, and religion.  In an article on santafe.com, Joyce Begay-Foss, director of education for the Museum of Indian Arts and Culture, and a tribal liaison for the New Mexico Department of Cultural Affairs, explains, "It's just a blessing to be there. The people are dancing for the earth, and for the people, and for the whole world; they're dancing for rain and corn and animals and many things. There's just this reverence that is there, a natural reverence."
Some dances and community festivals are open to the public, and pianist Finghin Collins went to Feast Day at Santa Clara Pueblo.
Finghin Collins:  Coming from Ireland, the landscape is just so different. It's the desert and it's hot and it's all sorts of things that we don't find at home.  It was such a privilege to be there, and to see all the things they do for their feast day, in particular, the dancing and the music and the drums. There was something so elemental about it. So old and so — you could feel the centuries going back. This is the tradition, and the costumes, and the work that goes into preparing for these feasts, and the seriousness with which they take it, is really humbling.  It was very moving and inspiring – it really was.
San Francisco de Assisi Mission Church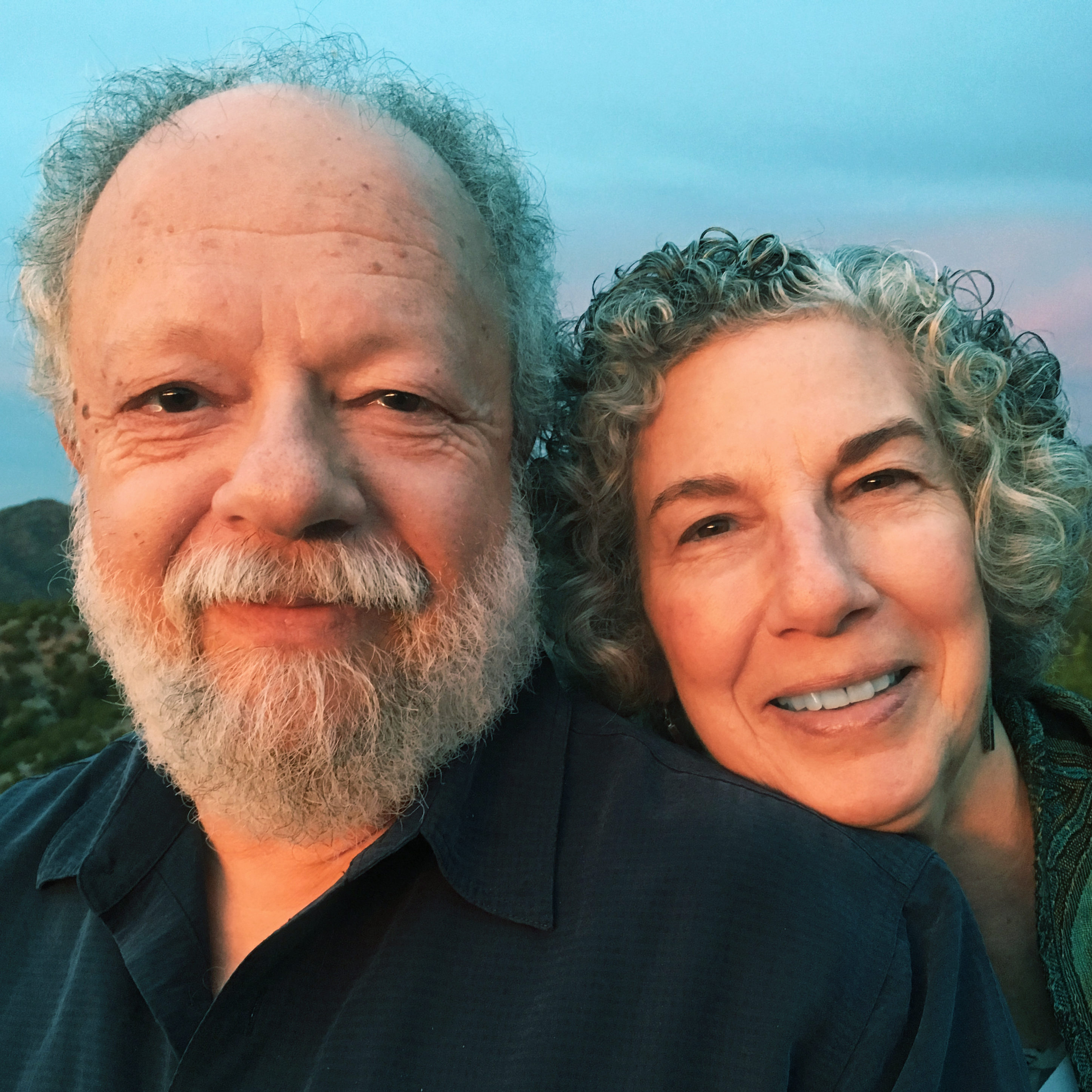 Kerry Frumkin:  My wife Deb, who used to be the assistant curator of photography at the Art Institute, always wanted to see the famous church which she'd seen depicted by Georgia O'Keefe, Ansel Adams, and Paul Strand.  It is, in fact, one of the most painted and photographed buildings in the United States.  Today it sits inconspicuously behind a cluster of commercial businesses.  When you see it there it seems completely out of place and time.  It is simplicity itself.  And when you step inside, you immediately feel engulfed in peace and spirituality.
From the delicious to the sublime
Pianists and art buffs Greg Anderson and Elizabeth Joy Roe extol the virtues of food and art in Santa Fe.  Greg enthuses, "I'm just breathless by the sights and the sounds and the coming together of this community — and the tastes!" In addition to eating at their favorite restaurants, Café Pasqual's and Sazón, the duo makes a point of visiting the galleries on Canyon Road, and walking through the Santa Fe Plaza during art fairs such as Indian Market. Since the city's founding in 1610, the Santa Fe Plaza has been its cultural hub.
People from all over the world come here for this annual arts market and exhibition. More than a thousand Native American artists from across the U.S. and Canada sell their pottery, jewelry, and other traditional work. Elizabeth is captivated by all of it, and finds that "The indigenous artwork is incredible – the sculpture, the paintings — and it's just such a hub of culture and creativity in this stunning, stunning city."
The philosopher apiculturist
One of my own favorite spots in Santa Fe is the Santa Fé Honey Salón & Farm Shop, a one-of-a-kind venue where local color and delicious honey are in abundant supply. I first met the owner, Gadiel Ramirez, when he was selling his local and exotic honeys from a booth at an art fair in the Santa Fe Plaza.  I stopped for a glass of honey-sweetened Hibiscus Cooler iced tea and stayed to taste the incredible variety of generously offered free samples. Some years after that, Gadiel and his wife set up shop in an adobe house at the corner of South St Francis and Paseo de Peralta.  The hospitality continues, with Gadiel offering up a spectrum of tastes and aromas, along with the benefits of raw, extra-virgin and unfiltered honey cultivated in the Santa Fe area, and across New Mexico.
Gadiel Ramirez: I sure like that Santa Fe is an inclusive, multicultural town. I may receive visitors from several parts of the planet any given day. As I interact in harmony with them, I am able to understand better the world and myself.
Back to the sky
The Dover Quartet's violist, Milena Pajaro van de Stadt, loves attending performances at the Santa Fe Opera, in part for the panoramic view of the Jemez Mountains to the west and the Sangre de Cristo Mountains to the east.
Milena Pajaro van de Stadt: I just love to see the sunset and there's one incredible place to see it, which is at the opera. So every year that I'm here, I make sure to go to the opera super early, have a picnic, watch the sunset , and then see a great show.
A frequent festival participant, cellist Nicholas Canellakis, perhaps described it best when he said:
Nicholas Canellakis: "I think any great summer music festival in the classical music world is a combination of great musicians, great programming, and a beautiful place, and Santa Fe really excels obviously at all of those things. I mean, there's a very good vibe!"
Santa Fe Audiences are "all any of us really want"
Pianist Jonathan Biss returned to the Festival in 2017.
Jonathan Biss:  It was nice to be reminded of how spectacularly beautiful it is here, beautiful in a unique way. It doesn't look like everywhere else. So there's something very inspiring about being in a habitat that is so different from how I spend the rest of my life. So that's really a great pleasure. And there's a music-loving public here. The people are really listening with rapt attention. That's all any of us really want. Ever.