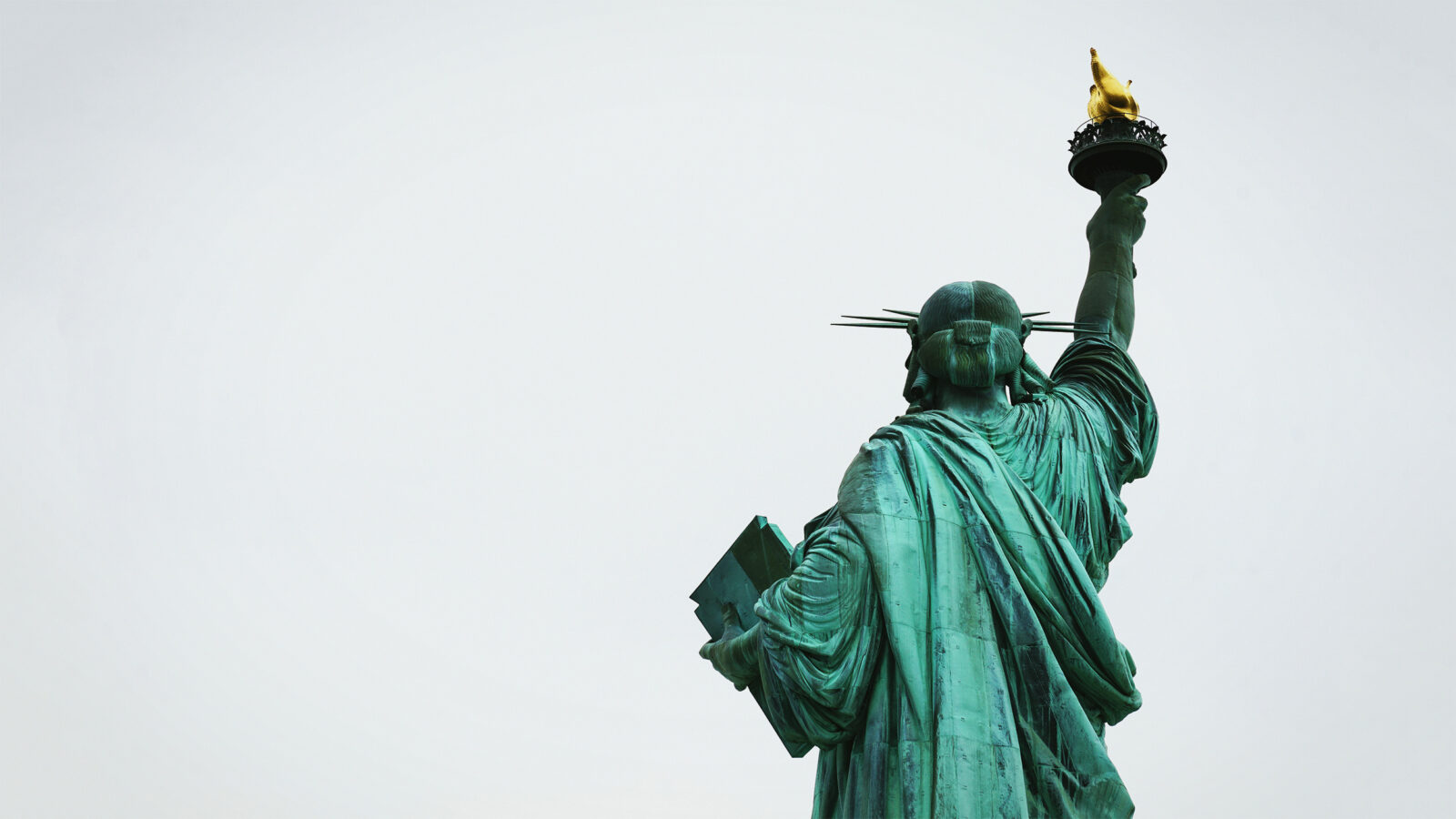 Thompson Street Opera Company presents the Chicago premiere of Uncle Alex, an opera that tackles the complexities of immigration in America, Saturday, January 27, 2018 at Adler University. The performance is part of Faulty Systems, an event that invites speakers and artists from all disciplines to speak about civic engagement, social justice, and activism through art.
Uncle Alex, with music by Joshua Bornfield and libretto by Caitlin Vincent, premiered in 2013 with Washington National Opera at the Kennedy Center's Terrace Theater. The 20-minute chamber work was performed along with two other "mini-operas" on American themes, all developed as part of the company's American Opera Initiative. The Huffington Post wrote, "In some ways, Uncle Alex was the most dramatic of the mini-operas because the stakes in this opera are immediate and riveting."
Claire DiVizio, executive and artistic director of Thompson Street, said the story of Uncle Alex follows three immigrants as they come to the United States in 1907 from Rakowa, Russia, which is now a part of modern-day Ukraine. "Once they arrive at Ellis Island," she said, "they encounter a rather unsympathetic immigration official. He first imposes a barrier to their entry."
DiVizio said her decision to produce
Uncle Alex
came "after the 2016 election. I did a lot of posting on my own personal social media, and also on Thompson Street Opera's page, about how we can create welcoming and inclusive spaces." The composer then contacted DiVizio and "sent
Uncle Alex
as a gift – as a way to promote diversity and understanding and a welcome spirit in our own community.
"In the current climate where we're having all these conversations about blocking immigrants and refugees, this piece is enough removed from the present-day situation, but it's very much about how people relate to each other, and how people are not as different as we'd like to think we are. Those are important things for all audiences to see."
The Chicago performance of Uncle Alex marks the first revival of the work following its 2013 premiere, and will be presented in a piano-vocal reduction made by Bornfield from the original chamber score. The Baltimore Sun's Tim Smith wrote, "Bornfield's musical language fits the libretto neatly, combining spicy harmony and lyrical flights with a strong sense of rhythmic motion. The composer writes well for the voice (a few wild high notes have a certain organic power), and he orchestrates with a keen ear for atmospheric coloring."
Thompson Street presents Uncle Alex as part of Faulty Systems, a larger event showcasing other artists and speakers that will explore "how we interact with society, our implicit biases, the injustices around us, and what we can do about those ways through activism, and how art can be a form of activism," DiVizio said. She described it as "celebration of diversity and different perspectives, and an encouraging way to get the public involved in seeing that there are lots of ways we can make change in the community – large and small."
The first Faulty Systems event was organized in Louisville, Kentucky, by Thompson Street Opera Company's music director, Alexandra Enyart. She said that while finishing her masters in Louisville, where Thompson Street was based until 2016, "I had two friends who were composers, and we wanted to put on these pieces that were about socio-political events. After the inauguration, I went to a rally in support of Middle Eastern immigrants, and I was like, 'Wow, this is a great idea, and the only thing that would make it better would be more art. So great, we'll do a rally with more art.'"
Enyart said she and her colleagues in Kentucky "had a piece about Standing Rock, and we had speakers about environmental protection, green energy, animals going extinct, two Black Lives Matter speakers, and a piece about school shootings." Because the event presented diverse perspectives on so many urgent issues facing society today, they decided to call it Faulty Systems.
Enyart developed a partnership with Adler University, which offers graduate degrees in programs for social change, to present the first Chicago Faulty Systems, which she hopes will become an annual event. All proceeds from the event will benefit the Council on American Islamic Relations of Chicago.
For more information, visit Thompson Street Opera Company's website.