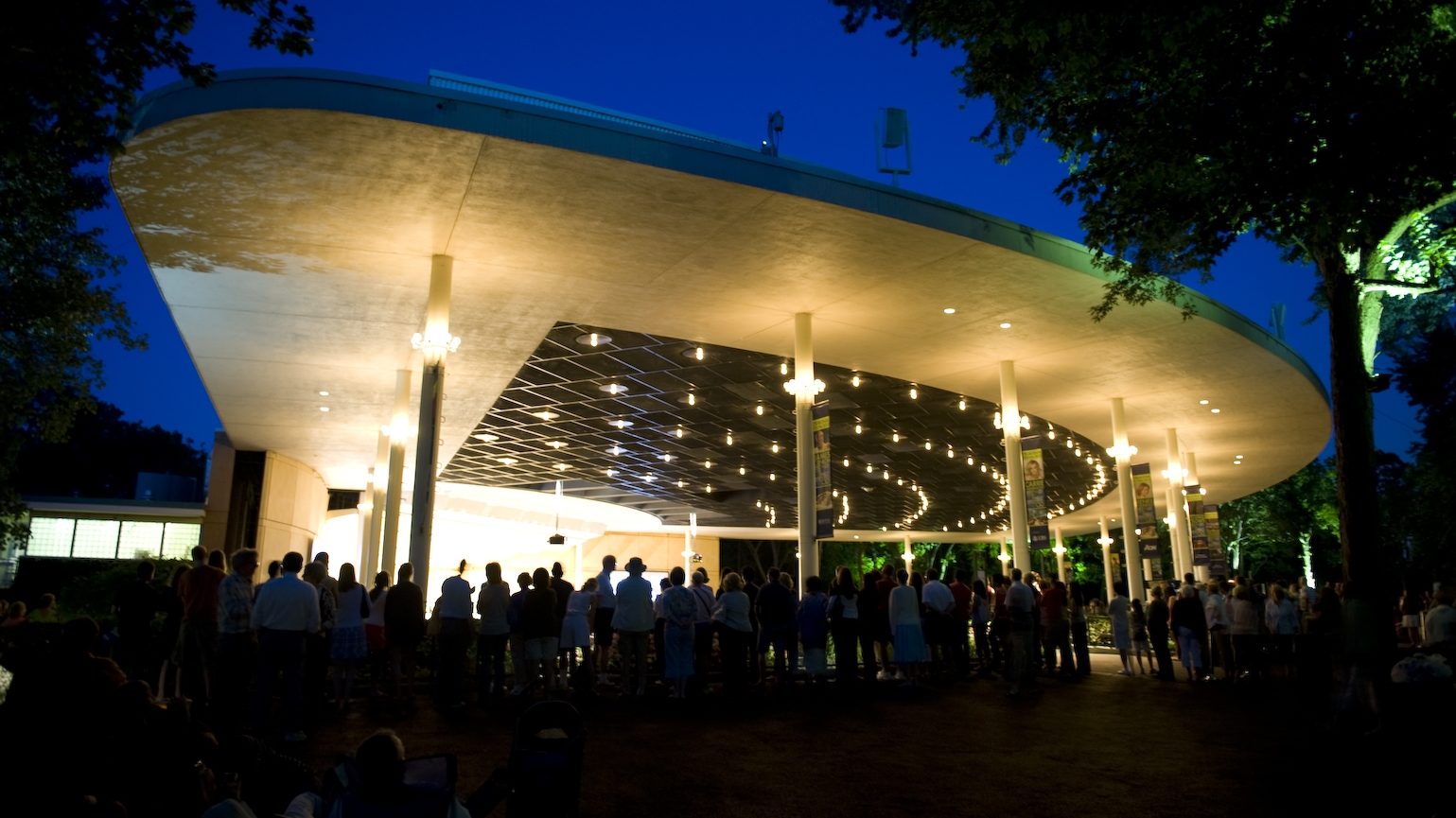 Ravinia president and CEO Welz Kauffman today announced the festival's summer lineup, over one hundred forty events from June 1 – September 16, 2018. Highlighting Ravinia 2018 is a celebration of the Leonard Bernstein centennial, being organized by the festival's first-ever artistic curator, conductor and former Bernstein student Marin Alsop.
The festival also highlights the eighty-third annual residency of the Chicago Symphony Orchestra. Among the Bernstein events are a performance of his MASS, and Beethoven's Ninth Symphony, both conducted by Alsop. Legendary mezzo-soprano Federica von Stade makes an appearance with Alsop to perform Bernstein's First Symphony, "Jeremiah."
Other festival highlights include a new Young People's Concert, replicating the landmark TV series, hosted by Jamie Bernstein, and the Ravinia debut of Gustavo Dudamel conducting Beethoven's Seventh Symphony.
Chamber-music concerts and solo recitals will feature the Emerson and Takacs quartets, Apollo's Fire, Chanticleer, guitarist Milos Karadaglic, and soprano Dawn Upshaw. Soloists with the CSO will include pianist Yuja Wang and violinist Joshua Bell. Audra McDonald will be featured on the festival's annual gala benefit in July. Film scores with music being featured during the summer include E.T. The Extra-terrestrial, Raiders of the Lost Ark, Hitchcock's Vertigo, and The Red Violin.
Other events throughout the festival include appearances by singers Diana Ross, Anita Baker, Angelique Kidjo, Kristin Chenoweth, comedians Whoopi Goldberg and Allan Cumming, as well as by jam band Snarky Puppy.
For more information about Ravinia's upcoming festival season, visit its website.