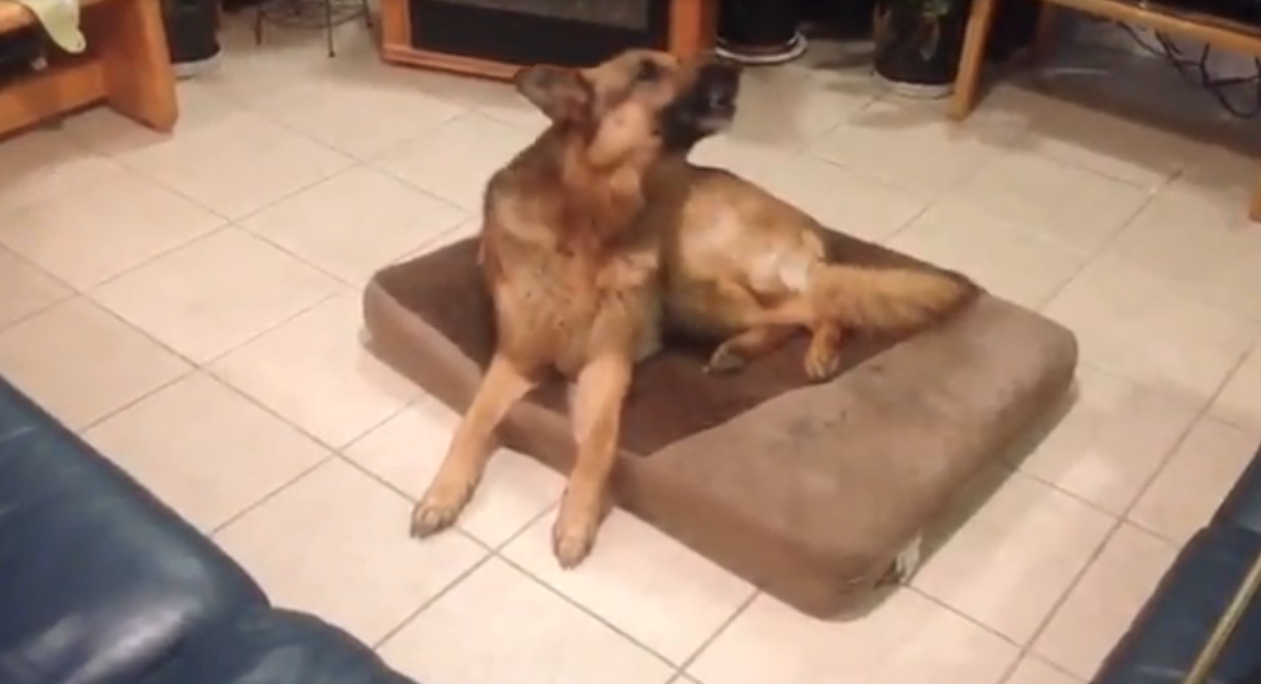 Tom, of Wilmette, IL, has had German Shepherds for almost forty years, and most of them have been named after characters from Wagner's Ring Cycle. His first German Shepherd was named Scout. But then he "got bit by the Wagner bug," and he named his next German Shepherd Siegfried. "I thought about Wotan as a name, but for some reason that didn't sound too good for a German Shepherd," he said. Next came Fafner, then Fasolt, and finally, Loge.
Tom wasn't always an opera-lover, however. He first discovered his love of classical music when watching A Clockwork Orange. The soundtrack features the music of Rossini, Beethoven, Elgar, and ground-breaking transgender composer Wendy Carlos.  He developed an interest in classical music and opera, and he initially thought, "Wagner was very daunting, but I started listening to his music and eventually took a train out to Seattle to see the Ring Cycle." He's since seen performances of Wagner's operas around the world, including at the renowned Bayreuth Festival, dedicated to celebrating Wagner's works.
Of all Tom's German Shepherds, Loge may have loved music the most.  "Every time I put on Strauss, Bruckner, or Wagner – composers with brass-heavy passages – he would start howling," Tom said. "I love Puccini – he just melts me, but there's something special about Wagner, and I guess the dogs picked up on it, in particular, Loge. When I would put on a Ring Cycle, I would have to put him in the backyard so I could actually listen."
Loge crossed the rainbow bridge to Valhalla in July of 2017, but thanks to modern technology, his voice will live on along with other Wagnerian singers. Hear him howl along to Siegfried's horn call heard in Act II, Scene 2 of Wagner's opera Siegfried.
---
---
It turns out Tom isn't the only opera lover to name a German Shepherd after a character from Wagner's Ring Cycle. The great American author and illustrator Maurice Sendak, like Tom, was also a lover of dogs and opera. Sendak designed sets and costumes for several operas during his lifetime, and named one of his German Shepherds Erda. While he never designed production materials for a Wagnerian opera, Sendak did help to create an original opera, Higglety Piggley Pop!,  about his dog Jennie along with composer Oliver Knussen. Curiously enough, Higglety Piggley Pop! was originally directed by Frank Corsaro, and it turns out that Tom used to teach Frank's son.
---