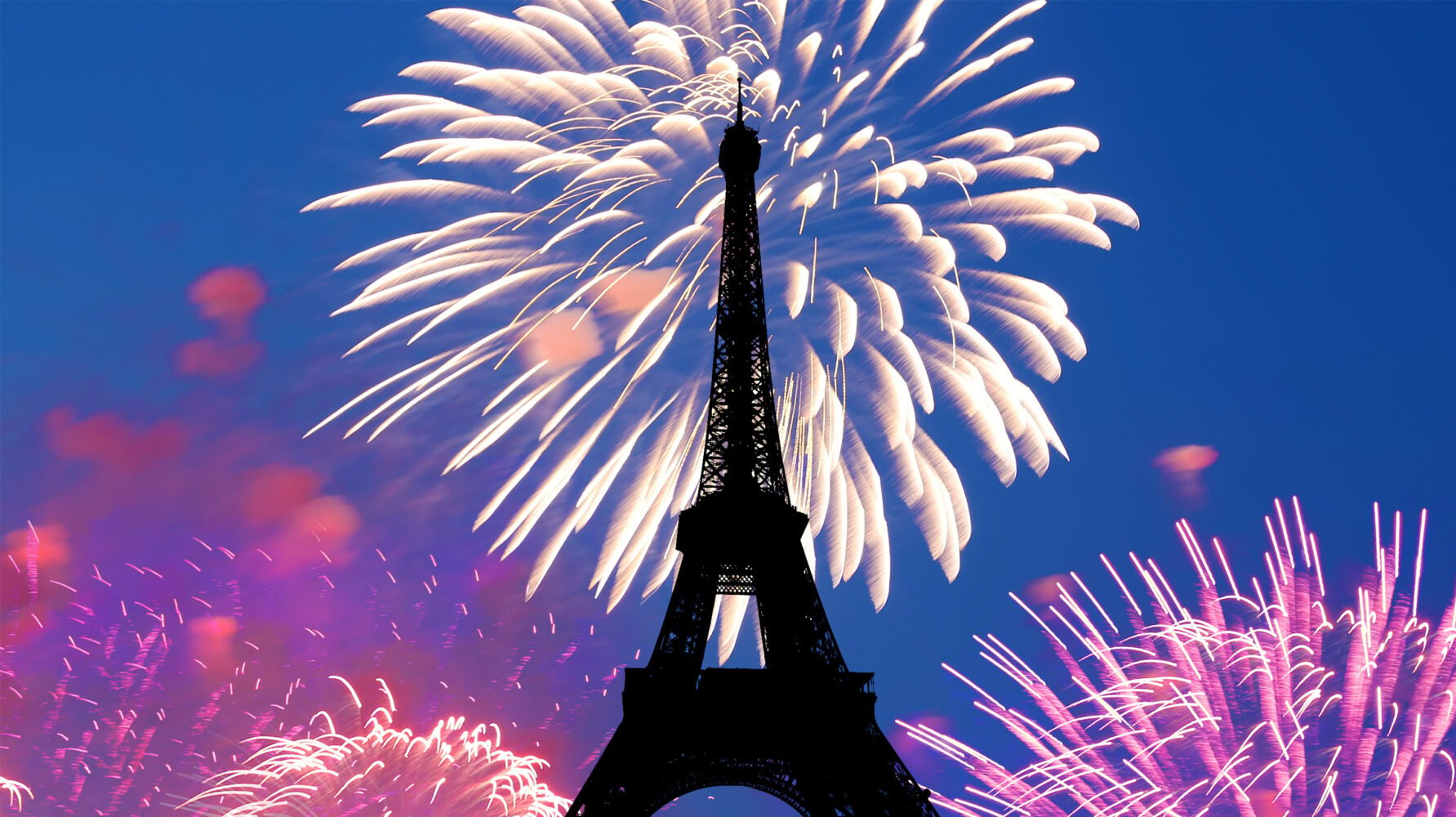 France has been home to many incredible composers over the centuries. We couldn't sooner pick a favorite French composer then we could pick a favorite French wine. But here are just a few of our many favorite French composers, from medieval to modern, that might be new to you.
---
Léonin
(12th century-c. 1201)
Léonin is considered one of the first composers of polyphonic music and is believed to have been affiliated with Notre Dame cathedral. As one of the first members of the Notre Dame School, a group of musicians of the twelfth and thirteenth centuries, he developed and popularized a style of composition in which some singers sang a plainchant while others performed one or more additional melodies.
While singers had performed multiple melodies together for centuries before, the introduction of rhythmic modes and modal notation at the Notre Dame School allowed singers to perform increasingly elaborate musical lines simultaneously. Though Léonin had a large impact on music history, we know very little about him except for what we can learn from a manuscript by authored by Anonymous IV. (Anonymous IV was also the namesake for an American ensemble of medieval music specialists that toured and recorded actively for over 30 years.)
---
---
---
Guillaume de Machaut
(c. 1300–1377)
Machaut is considered the most important composer of the 14th century, and we was also an influential poet who spent at least fifteen years as a courtier to the King of Bohemia. Machaut's compositions were often motets, lais, rondeaux, or ballades that dealt courtly love, a popular subject in all artistic media at the time.
However, Machaut did write sacred music, as well, and his Messe de Nostre Dame is one of the earliest known settings of the Ordinary of the Catholic Mass.
As a writer himself, many of his compositions contained elaborated literary and musical conceits that performers and audiences would need to discover for themselves.
One of his rondeaux — "Ma fin est mon commencement" — is an ingenious work whose French title discloses its clever form: it is the same forwards and backwards.
---
---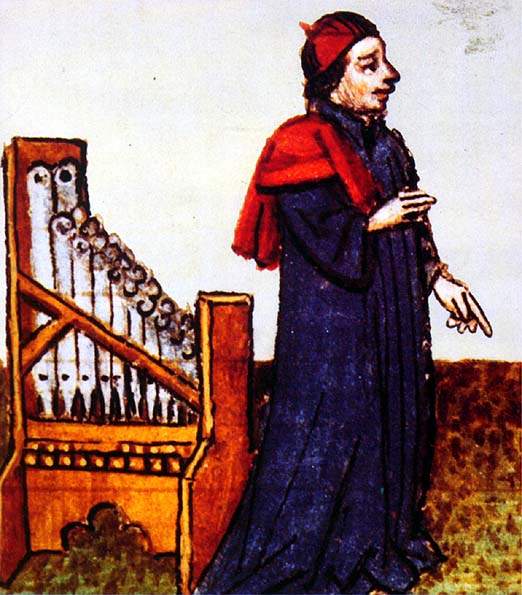 Guillaume Du Fay
(1397–1474)
Though Du Fay was born in what is present-day Belgium, he is a founding member of what historians call the Franco-Flemish school of composers, and was active in France and throughout Europe.
One of his most notable compositions, Nuper rosarum flores, was composed in honor of the dedication of the Cathedral of Saint Mary of the Flower in Florence in 1436.
The title, meaning The Rose Blossoms Recently, is a reference to the floral name of the cathedral, and the formal structure of the piece may have been inspired by the structure of the cathedral's dome.
---
---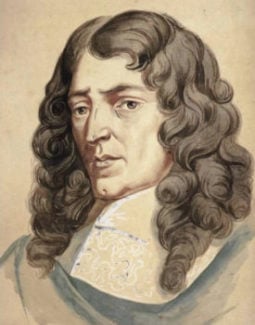 Marc-Antoine Charpentier
(1643-1704)
Marc-Antoine Charpentier was an active composer who left us with primarily sacred works. The King afforded a monopoly on opera to Jean-Baptiste Lully, the director of the Académie Royale de Musique. But, because Charpentier was in the service of Louis XIV's cousin, Élisabeth Marguerite d'Orléans, Duchess of Guise, Charpentier was permitted to create a few chamber operas. When Mme de Guise died, Charpentier became the master of music to the Jesuits.
When he worked for the Jesuit college of Louis-le-Grand, he composed David et Jonathas, a a tragédie biblique that explores the love between the Old Testament figures of the same name. Torn apart by political strife and warfare, David and Jonathas swear a covenant to each other that they seal with a kiss. Though aspects of their relationship are ambiguous in the Bible, Charpentier's tragédie biblique makes no mistake that the two were more than just friends. When they sing of delighting in the pleasures of "sweet Peace," the music is undeniably erotic.
---
---
Élisabeth Jacquet de la Guerre
(1665-1729)
Jacquet performed at the court of Louis XIV from the age of five and would return to be a court musician for several years in her teens.
In her early 20s, the newly-married Jacquet published a book of music for harpsichord, highly exceptional for a woman of that time, especially considering she was denied a university education. She also composed music for a ballet, which is now lost, and published several cantatas for voice and chamber ensemble.
In 1694, she became the first woman in France to compose an opera, with the premiere of her tragédie lyrique Céphale et Procri.
---
---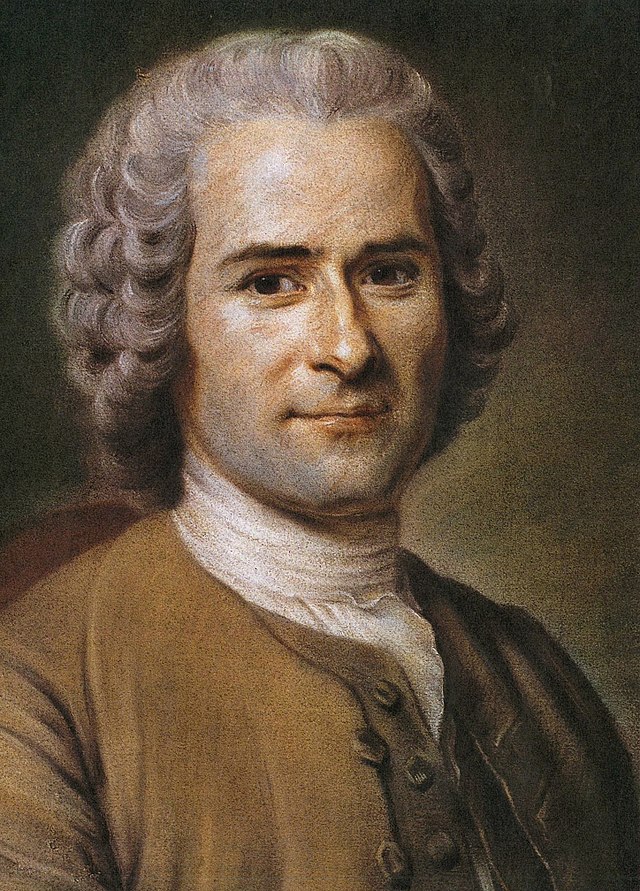 Jean-Jacques Rousseau
(1712-1778)
Rousseau is best known as a philosophe whose political writing influenced the revolution in his adopted country of France. But he also wrote music.
His most successful opera, Le devin du village, was a hit, and King Louis XV was one of its many fans.
Rousseau also wrote about music, including many of the articles about music in the Encyclopédie, and also published a dictionary of music, a work on musical technique and theory.
---
---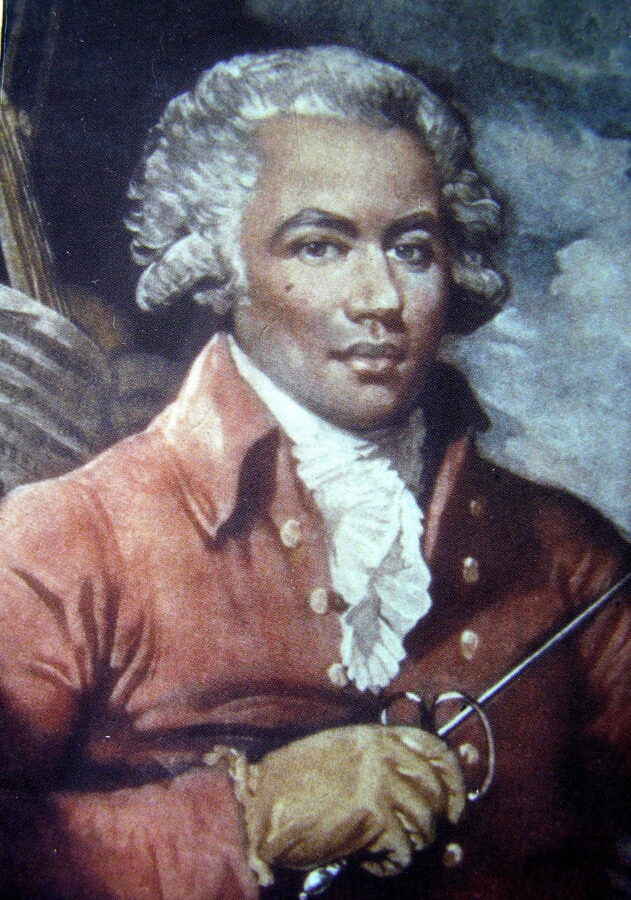 Joseph Bologne, Chevalier de Saint-Georges
(1745-1799)
Saint-Georges was born as Joseph Bologne in Guadaloupe to a wealthy planter and an African woman he enslaved.
After his father died, he supported himself with his musical talents. Some of his early compositions include works for violin and orchestra, but he later wrote operas as well. He was named the music director of the Paris Opéra, but its leading ladies blocked his appointment because of his race. As the director of the Amateurs, a prominent Paris orchestra, it became one of the best in Europe.
During the French Revolution, he led a counterrevolutionary regiment of citizens of color. During the Reign of Terror, he spent 18 months imprisoned. He was also a champion fencer.
---
---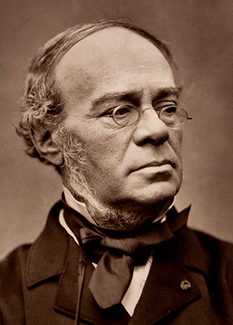 Fromental Halévy
(1799-1862)
Fromental Halévy grew up surrounded by music: his father was a cantor at one the most prominent synagogues in Paris.
He entered the Paris Conservatory at the age of 10 as a student of Cherubini. Almost 20 years later, he became a professor of composition at his alma mater and taught Gounod, Bizet, and Saint-Saëns.
As a composer, one of his most successful works was La Juive, an opera about a Jewish woman who is executed after having an affair with a Christian prince.
---
---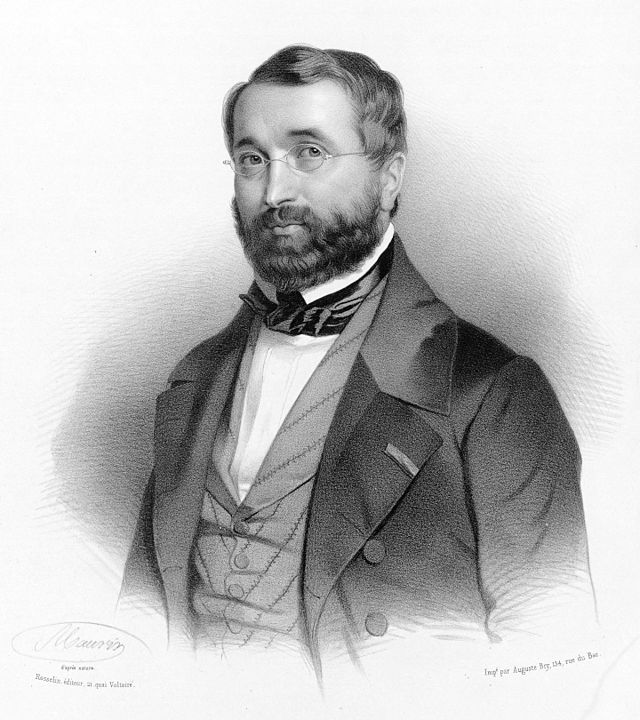 Adolphe Adam
(1803-1856)
Though Adam's father was a successful pianist, composer, and teacher at the Paris Conservatoire, he discouraged Adolphe from pursuing music. But with the assistance of his father's former pupil, Ferdinand Hérold, Adam studied piano and was eventually permitted to enter the Conservatoire.
Adam composed prolifically for operas and ballets throughout his career. During his lifetime, one of his greatest successes was his opéra comique adapted from Goethe, Le chalet.
Today, his best known works are the ballets Giselle and Le corsaire.
---
---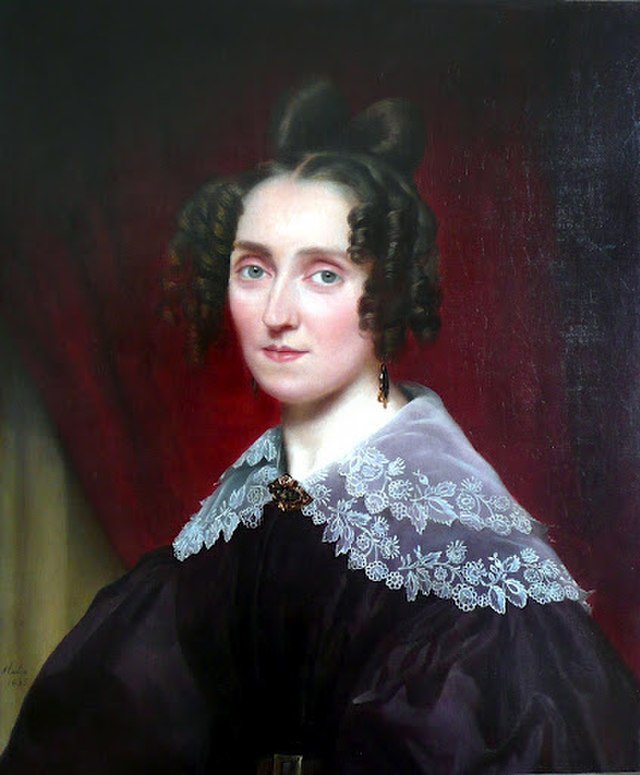 Louise Farrenc
(1804-1876)
Louise Farrenc was the daughter of a family of royal artists, including the sister of a prominent sculptor. She was a gifted pianist and entered the Paris Conservatoire when she was 15 years old. After a break following her marriage, she resumed her music studies at the Conservatoire. Her Études for piano were lauded and incorporated into the Conservatoire curriculum. Her other notable works were mostly orchestral pieces.
Upon her appointment in 1842, Farrenc was the only permanent woman professor of music at the Conservatoire during the 19th century. She was a fine instructor, and her students excelled in competition and enjoyed successful careers.
Partially with the help of her flutist husband, she researched and compiled Le Trésor des Pianistes, a large collection of early keyboard music.
---
---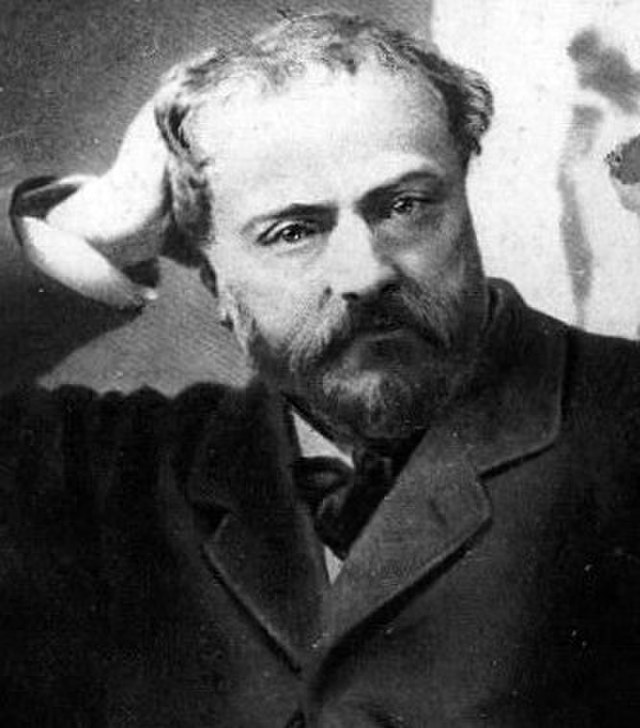 Emmanuel Chabrier
(1841-1894)
Chabrier was born in a village in the Auvergne, the son of an attorney. He began his musical training at six with piano lessons and excelled in composition, publishing a work by age 14. He studied composition with numerous instructors in Paris, but was, because of his father's vocation, pushed to a career of law and public service. His occupation at the Ministry of the Interior challenged Chabrier's musical output.
His body of work, made up primarily of operatic, orchestral, and piano works, was better appreciated after his death. Most notably, his rhapsody for orchestra, España, is often performed, as in this recording conducted by Riccardo Muti.
---
---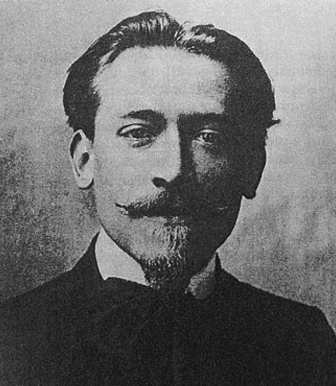 Joseph Canteloube
(1879-1957)
Canteloube was born in Auvergne where he was exposed to local traditions of folk dance and music. His mother was a pianist who encouraged Canteloube's piano study.
In his twenties, Canteloube joined a group of composers centered around Vincent d'Indy, all of whom valued folk music and sought to incorporate it into their work, in contrast to other musical movements of the twentieth century. Canteloube's compositions are heavily inspired by local music traditions.
His beloved work Chants d'Auvergne builds off of local musical forms and is sung in Occitan.
---
---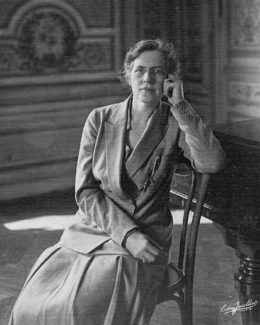 Nadia Boulanger
(1887-1979)
Born into a musical household, Nadia Boulanger was notable both as an advocate of new works and as a preserver of classical music history. She composed songs, chamber music, and an orchestral work but moved away from composition in the early 1920s.
After this, her career centered on teaching composition, including to 20th century American composers Bernstein and Copland. She also gave performances on keyboard instruments, premiering Copland's Symphony for Organ and Orchestra in 1925.
She promoted lesser-known classical works — advocating for her late sister Lili's compositions and recording a definitive set of madrigals by Monteverdi, the most comprehensive collection of its time. Boulanger also conducted, and in 1936 she became the first woman to conduct the London Philharmonic Orchestra.
---
---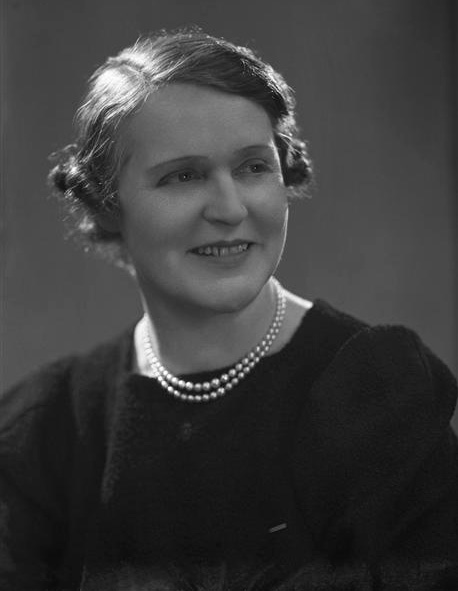 Germaine Tailleferre
(1892-1983)
Tailleferre was a piano prodigy and entered the Paris Conservatoire at age 12.
After impressing Satie so greatly that he dubbed her his "musical daughter," she later became the only female member of Les Six, a group of prominent French composers that included Milhaud and Poulenc.
In addition to composing operas, orchestral works, chamber works, and repertory for solo piano, Tailleferre was sought after as a composer of music for film and ballet. Towards the end of her life, she gained an interest in composing music for children.
---
---
Hear all these composers' works in one playlist!
---