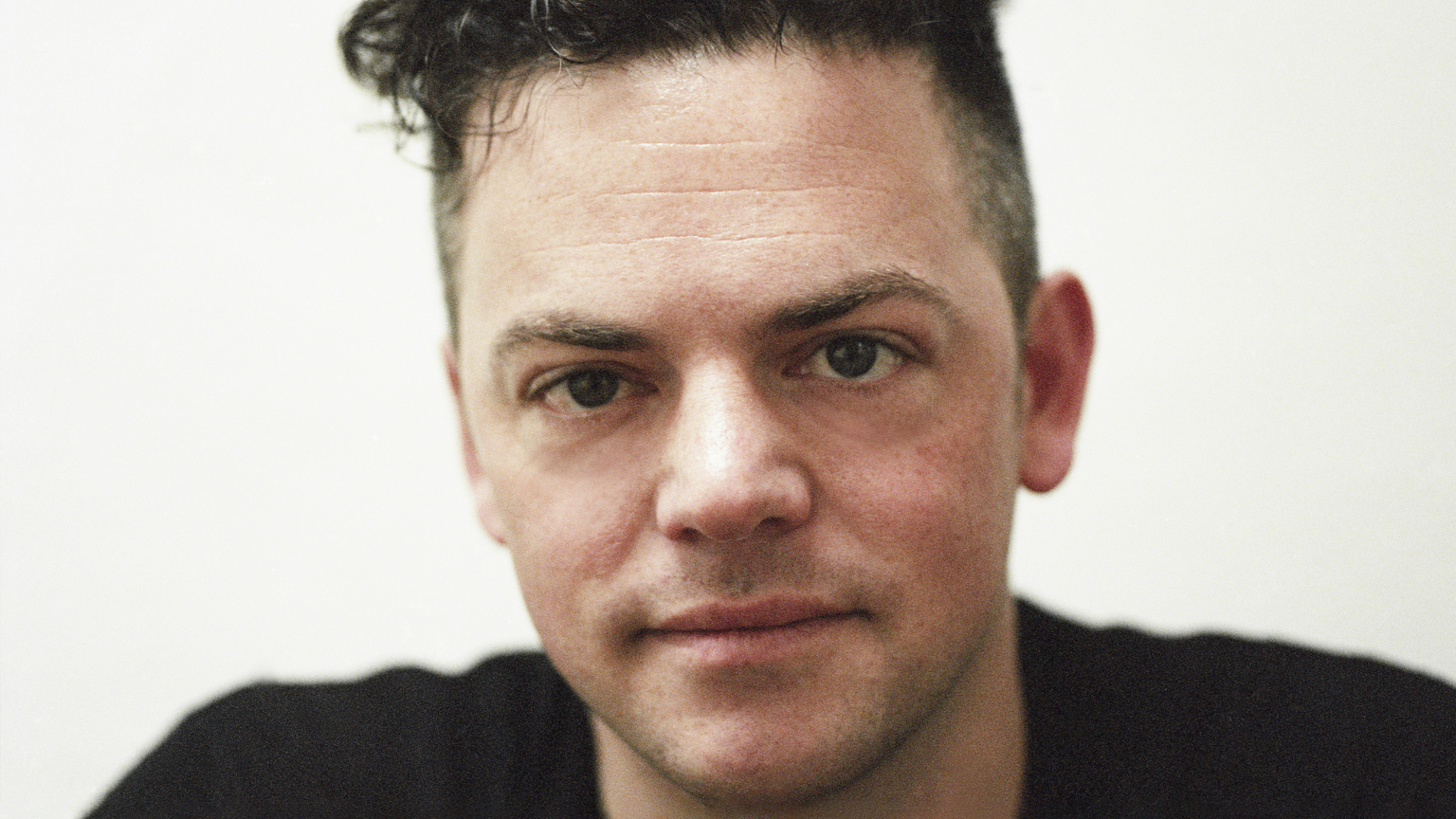 NEW YORK (AP) — Ten years ago at age 27, Nico Muhly became the youngest composer ever to have a piece commissioned by the Metropolitan Opera.
"It was completely terrifying," Muhly said of the offer from Met general manager Peter Gelb to write "Two Boys" for America's leading opera house. As with any commission he gets, he said, "It's not like I'm going 'Woo-hoo!' It's like, 'Oh, my God, I'm going to have to figure out how to make this thing that honors the request.'"
Now 37 — still young enough to find himself described in articles as a "wunderkind" — Muhly is back with a second commission, an adaptation by librettist Nicholas Wright of the novel "Marnie" that also inspired the Alfred Hitchcock movie. The last composer to see two commissions make it to the Met stage was Samuel Barber, with "Vanessa" in 1958 and "Antony and Cleopatra," which opened the new house in 1966 but proved a fiasco.
"Marnie" has hardly been that. Although reviews were mixed, some critics praised it highly, including The New Yorker's Alex Ross, who called it "an absorbing, ambiguous and haunting entertainment."
And count Gelb among his biggest boosters. "His music is both beautiful and very dramatic," he said in a telephone interview. "He clearly has an original voice that sounds like no other composer."
The final performance on Saturday afternoon will be broadcast live in HD to movie theaters worldwide, and Muhly will be there as he has been for all the performances, though not sitting in the auditorium.
"I watch from the back," he said in an interview. "Seeing it from the house would make me very anxious."
"Marnie" tells the story of a young woman who lies compulsively and steals from men because of a childhood trauma whose memory she has suppressed. One of Muhly's inspirations was to have her shadowed by four look-alike singers ("We all just casually call them the Marnettes," he said) who represent her fragmented personality. Director Michael Mayer and costume designer Arianne Phillips brought the concept to visual life.
Like "Two Boys," "Marnie" premiered at the English National Opera before it came to the Met, and Muhly said the piece benefited from the chance to make revisions.
"One of the first things we did after London was add an aria for Marnie at the top of the second act," he said. "The passage of time was unclear, and she needed a moment alone." Then, during Met rehearsals, he reluctantly cut a different aria later in the act because it slowed the momentum as the opera neared its climax.
Some audiences and critics have found the second act stronger musically than the first. In a program note, Muhly may have suggested the reason for this: He deliberately has Marnie sing "in a very disjointed way" in the first act, then grow more lyrical in Act 2 as she comes to terms with her past.
"I just couldn't write her a Puccini aria in Act 1, it just doesn't make sense," he said. "To have her fully integrated in Act 1 when she's addressing us would imply that she actually knows why she's this way. And so for me it's very important to have everything shattered."
Muhly spoke in the midtown studio he shares with two other musicians. On the desk in his office sits a giant computer screen with an electronic musical keyboard where he can input his scores instrument by instrument.
On the computer screen were pages from one of his latest compositions, an eight-minute choral piece commissioned by Britain's The Tallis Scholars. It's by no means his only current project.
"I've done a Nativity Cantata which premieres in just over a month in Minneapolis," he said. "Then I have a bassoon concerto that premieres in a week-and-a-half — which is completely crazy — in South Carolina, and then I have a piece for a children's choir, and then I hope to nap for six years."
Muhly wrote his first composition when he was 11 growing up in Rhode Island. "I was in a boys' choir, it was a thing for that. I was studying piano and, it's a funny thing, I think a lot of composers have the same story. We start as an instrumentalist and then that kind of gives way to improvisatory imitation and then that gives way into jettisoning the imitative thing, and then kind of taking it from there."
Now he's one of a select band of composers who earn enough writing music to support themselves. It wasn't that way when he started out, of course. After studying at Columbia and Juilliard in New York, he worked for several years for composer Philip Glass, taking film scores Glass had written out in longhand and "playing them" into a computer for a demo to send on to the cutting room.
"I would get up at five o'clock in the morning and write my own thing, get home at 11 at night, write my own thing," he said. "I did that for a long time until I was able to support myself on my own work."
To this day when someone asks him what he does "I say, 'I write music' rather than 'I am a composer,' which is so weird. I'm sure it's from some deep-seated self-loathing or something, but I still haven't quite gotten there."
"Marnie" is Muhly's third opera, following "Two Boys" and before that "Dark Sisters," about Mormon wives, that was premiered by the Gotham Chamber Opera in 2011.
"The length of time it takes to write these things is really extraordinary," he said, "so I'm in no specific rush to do it again. But in a month if somebody rang up and said, 'you want to do this thing,' I'd probably say yes in two seconds."
In a recent interview in thedailybeast.com he mentioned as a possible subject for an opera the English detective novelist Agatha Christie, who disappeared under mysterious circumstances for 10 days when she was 36. But it's clear that he's hardly narrowed it down: "People say what do you want to do next? I have 8,000 things … I do feel like Christie is such an interesting woman."
As for future work with the Met, the company just announced an ambitious program to commission new works from several other young composers. But Muhly's connection seems likely to continue.
Said Gelb: "I have no doubt that having not reached the ripe old age of 40, he will write other operas and that he will be heard again on the Met stage."
A list of theaters showing the HD performance can be found at http://www.metopera.org/hd
Mark Silverman for the Associated Press