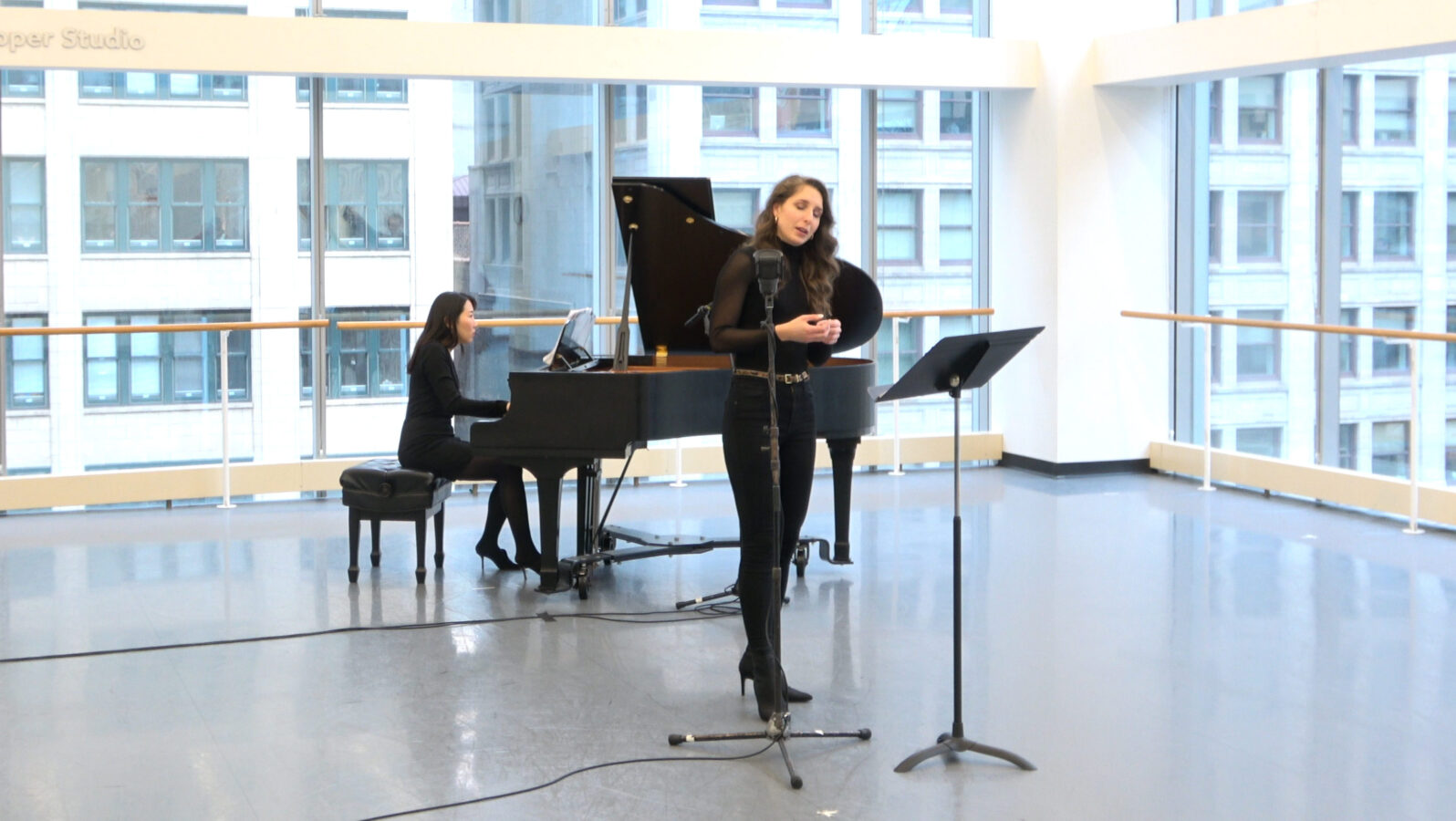 An oboe, backed by hushed violins, opens Joffrey Ballet's new production of Anna Karenina, a work that aims to be a fixture of the classical ballet canon. This ballet, a co-production with the Australian Ballet, had its world premiere at the Auditorium Theatre on Wednesday, February 13.
With choreography by Yuri Possokhov, a frequent Joffrey collaborator, Karenina is a classical ballet for the 21st century. "I believe that Karenina is a magical moment of looking at our beautiful art form and taking it a step forward," says Ashley Wheater, Joffrey Ballet's artistic director. One of the cornerstones of the production is 35-year-old composer Ilya Demutsky's brand new, full length orchestral score, the first such commission in Joffrey's 62-year history.
"It's very rare for any ballet company to commission a full orchestra score, especially an evening length work," says Scott Speck, who serves as Joffrey's music director as well as the artistic director of the Chicago Philharmonic. "It's an enormous undertaking."
So why Karenina? Wheater shares that producing this ballet has long been a dream of his, in part due to timeless story.
As a major work of literature, Anna Karenina has been interpreted in many different forms: theater, opera, film, and even radio. Prior ballets of Karenina exist, too — most notably, a version that premiered in Moscow in 1972 with a score by Rodion Shchedrin. The creative team wanted a different sound and decided to commission Demutsky, who had previously worked with choreographer Yuri Possokhov.
As preparation for the project, Demutsky says that he "watched all the existing interpretations of ballets and movies. But the main inspiration for me was Leo Tolstoy's text."
The new score also pays homage to Russian composers of the late nineteenth and early twentieth centuries. "Ilya Demutsky is clearly channeling the great Russian greats," Speck observes, "especially in his musical portrayal of Imperial Russia. Of course, Tchaikovsky did that so brilliantly, but so did Prokofiev!" Wheater also hears notes of Prokofiev in the complexity of the score, praising it as, "mind-blowingly beautiful. The way I feel about Cinderella by Prokofiev."
Despite nods to past composers, Scott Speck believes that the score is something completely new. "You can hear that this music could not have been written any earlier than the 21st century. It's in an idiom that the audience will immediately relate to."
One musical motif in particular demonstrates the production's balance of past and present. Demutsky has written a vocal part into his score — highly uncommon for orchestral ballets, which are almost always instrumental. At three points in the ballet, mezzo-soprano Lindsay Metzger appears onstage to sing. Scott Speck explains that "the entrance of the vocalist is a bit of a shock. The ballet suddenly changes, and it is a textural surprise for the audience."
Infidelity is the at the core of each of these vocal scenes. "The singer appears at moments when Anna is either contemplating an affair, having an affair, or regretting an affair," Speck explains. "It conveys her feeling of disquiet and anguish surrounding the affair." Wheater adds, "I think it is quite foreboding. The music reflects Anna's own guilt for what she is doing."
For these scenes, Ilya Demutsky incorporated folk songs that would have been popular during Tolstoy's lifetime into his work. "This is not the first time I've used singing in my ballets," Demutsky explains. He argues that reimagining and reviving folk music is a tradition central to Russian classical music.
The musical preview below, featuring mezzo-soprano Lindsay Metzger and pianist Grace Kim, is the centerpiece of this motif. Entitled "Anna's Treason," the song accompanies Anna and Vronsky as they are having their affair. "Even if you don't understand the language of the song, you still feel what is sung and danced," Demutsky states. "I believe that the human voice is the most perfect instrument."
---