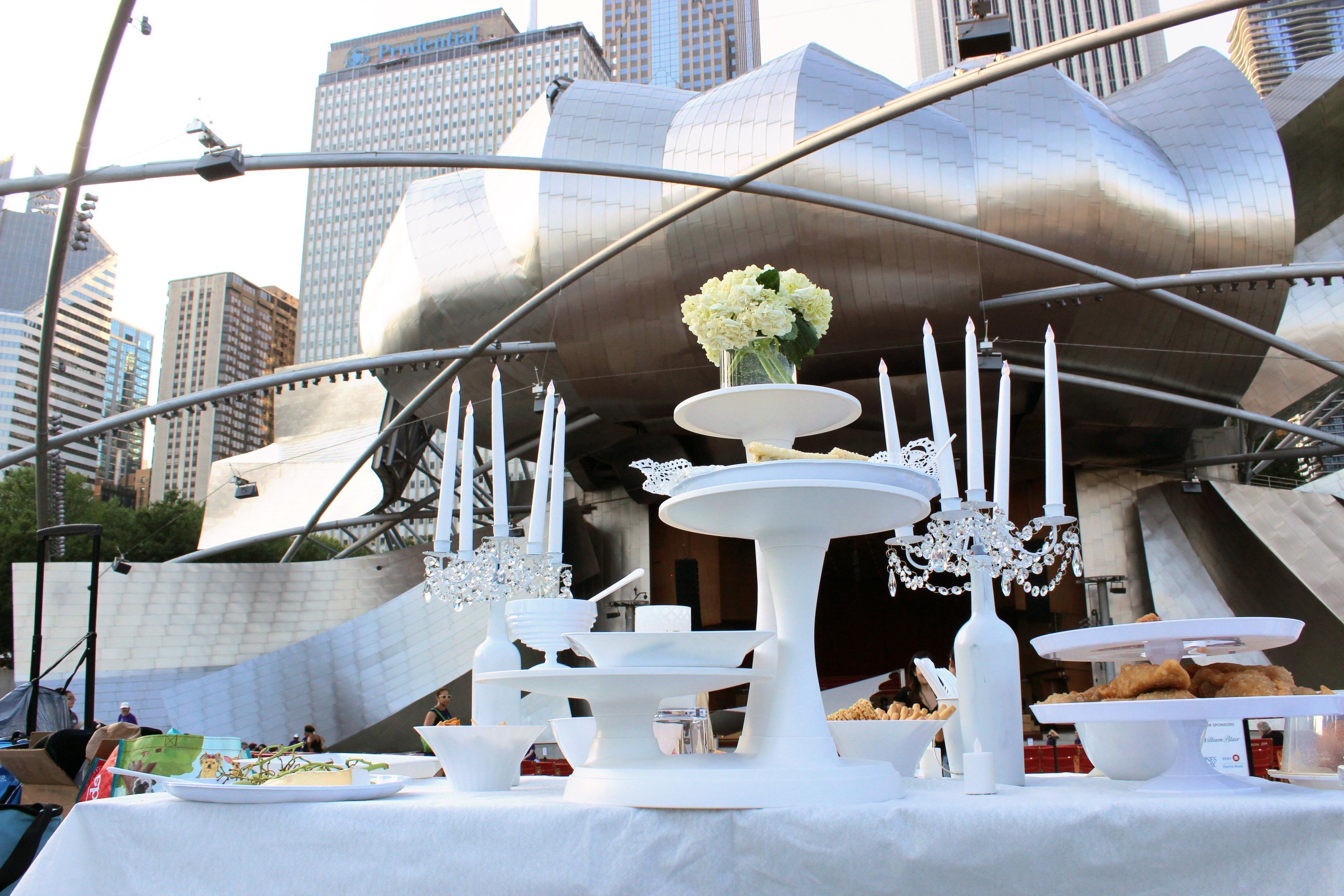 A flurry of white dresses and shirts, white tablecloths and candelabras sprinkled the Great Lawn in Millennium Park as patrons celebrated the Grant Park Music Festival's annual "Pastoral Picnic in White" on Saturday, July 27. Originally inspired by a 1988 gathering at the Bois de Boulogne in Paris, the Grant Park Music Festival joins thousands of similar "Dinners in White" held around the world. Though other locations might require a reservation or an invite, the festival called the evening "Our Backyard Party for the City" and welcomed all to the free event and concert.
Pastoral picnic-goers were treated to Jimmy López's Fiesta! and Antonín Dvořák's Symphony No. 7, performed by the Grant Park Orchestra under the direction of guest conductor David Danzmayr. Featured soloists and Chicago-born brothers Demarre (flute) and Anthony (clarinet) McGill also joined the orchestra and performed Joel Puckett's Concerto Duo and Camille Saint-Saëns' Tarantelle.
Enjoy photos of the festive evening below!