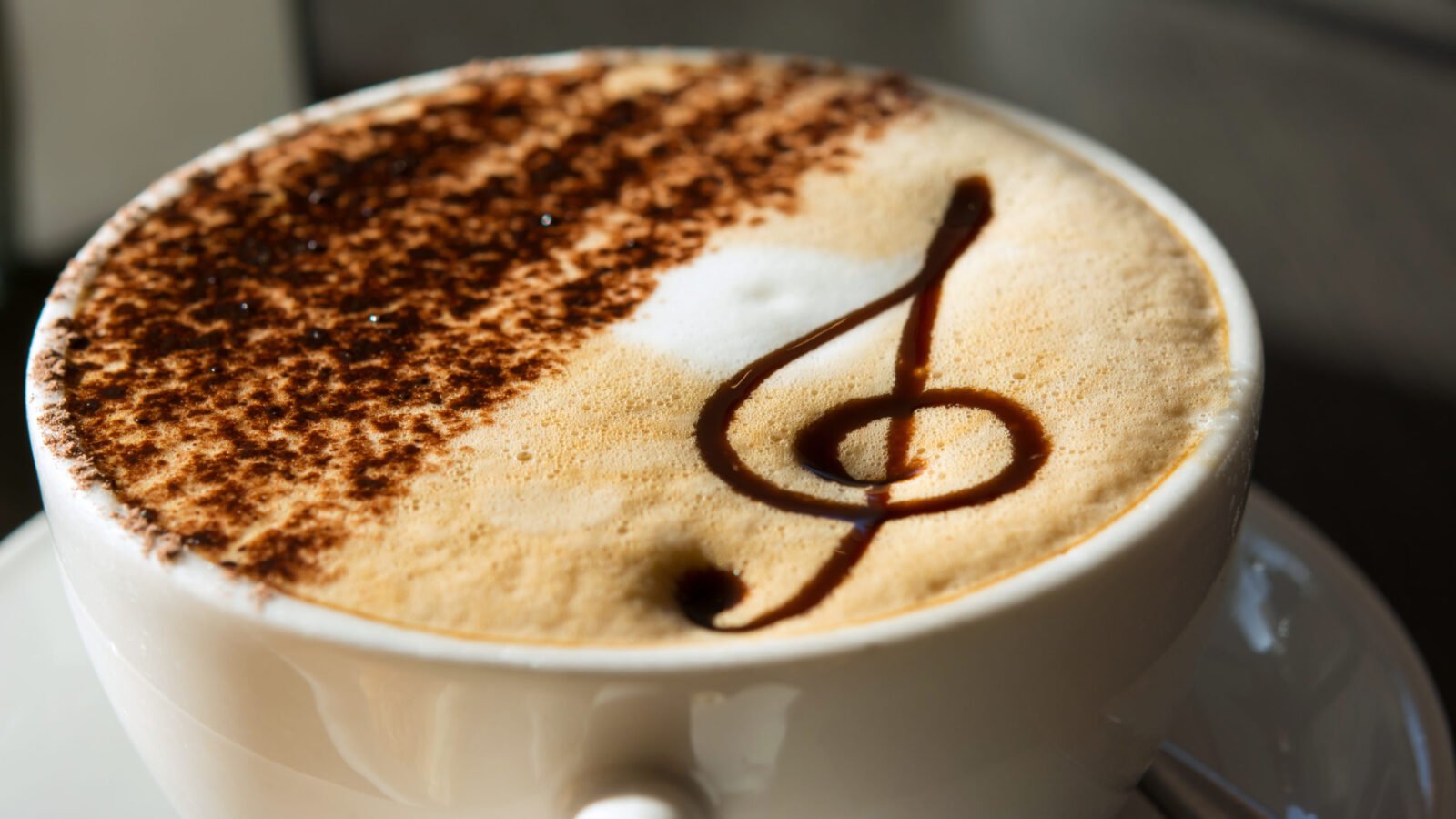 "Tchaikovsky's 'Serenade for Strings' while enjoying a nice pour-over, or anything by Mozart would be perfect," says Sadie Woods, project manager of the Chicago Sinfonietta's Residents Orchestrate Project (ROP). Whether you enjoy Liszt and a latte, Grieg and a green tea, or Bartók and a black coffee, the Sinfonietta's ROP Melodic Lounge live music series infuses symphonic sounds with aromatic coffeehouse vibes.
The Residents Orchestrate Project began in 2017 as a program initiative to commemorate the Sinfonietta's 30th anniversary. The Melodic Lounge series lets coffeehouse guests enjoy their favorite brew while honoring Sinfonietta founder Paul Freeman's mission to create community through music.
The project was designed to bring the Sinfonietta to neighborhoods that might not otherwise experience classical music as a result of economic, social, or geographic barriers. By building partnerships with community stakeholders in Chicago neighborhoods including Austin, Back of the Yards, Garfield Park, and North Lawndale, ROP aims to create opportunities for engagement and to support local cultural production through co-curating accessible, free public programming.
"Providing free live music concerts in neighborhoods decentralizes notions about where culture is valued and deemed legitimate. It's this work that reflects the diversity of the city of Chicago and reinvests in communities," says Woods.
Other featured series are social seminars, masterclasses, and Music Mondays. These programs provide resources and acknowledge the gap in classical music accessibility within communities.
"The Melodic Lounge series in particular was important to design a program that was reflective of the Chicago Sinfonietta's roots," says Woods. The series was inspired by the legacy of Maestro Freeman, who championed building community through music.
From 2018: Of all US orchestras, Chicago Sinfonietta has programmed the highest percentage of works by women
"Maestro Freeman hosted his first concerts over coffee in his friends' living rooms, building relationships with musicians and developing his audience over time," Woods adds. "With ROP we're honoring his process of community building, fostering friendships, and supporting regional artistic practices through café culture and live music programming."
Each program date features different musicians and ensembles where guests experience a diverse range of repertoire. J.S. Bach, Fritz Kreisler, and Latin music composed by Sinfonietta violinist James Sanders are just the tip of the iceberg in the range of musical diversity planned for each program. The Sinfonietta feels this creates an environment that cultivates personal connections and experiences.
"I think with intimate personal interactions one person can make a difference in other people's lives," says Sanders. "I recall one performance where a man told me he had not listened to violin music for 30 years because his violinist brother passed away at an early age. When he came across the unexpected music I was playing, he said he took a moment to think about his emotions. That was powerful."
"For me, music is the most immediate form of magic," says Woods. "Through this work, people are connecting. Similarly to Maestro Freeman, I also have a love for café culture. As a former barista and as a musician, cafés have always been a place where I made friends and shared music with a community."
The next Melodic Lounge concert will be held Saturday, March 21 at 2:00 pm at Back of the Yards Coffeehouse. For more information on the ROP series visit chicagosinfonietta.org/residents-orchestrate-project. This interview has been lightly edited for clarity.