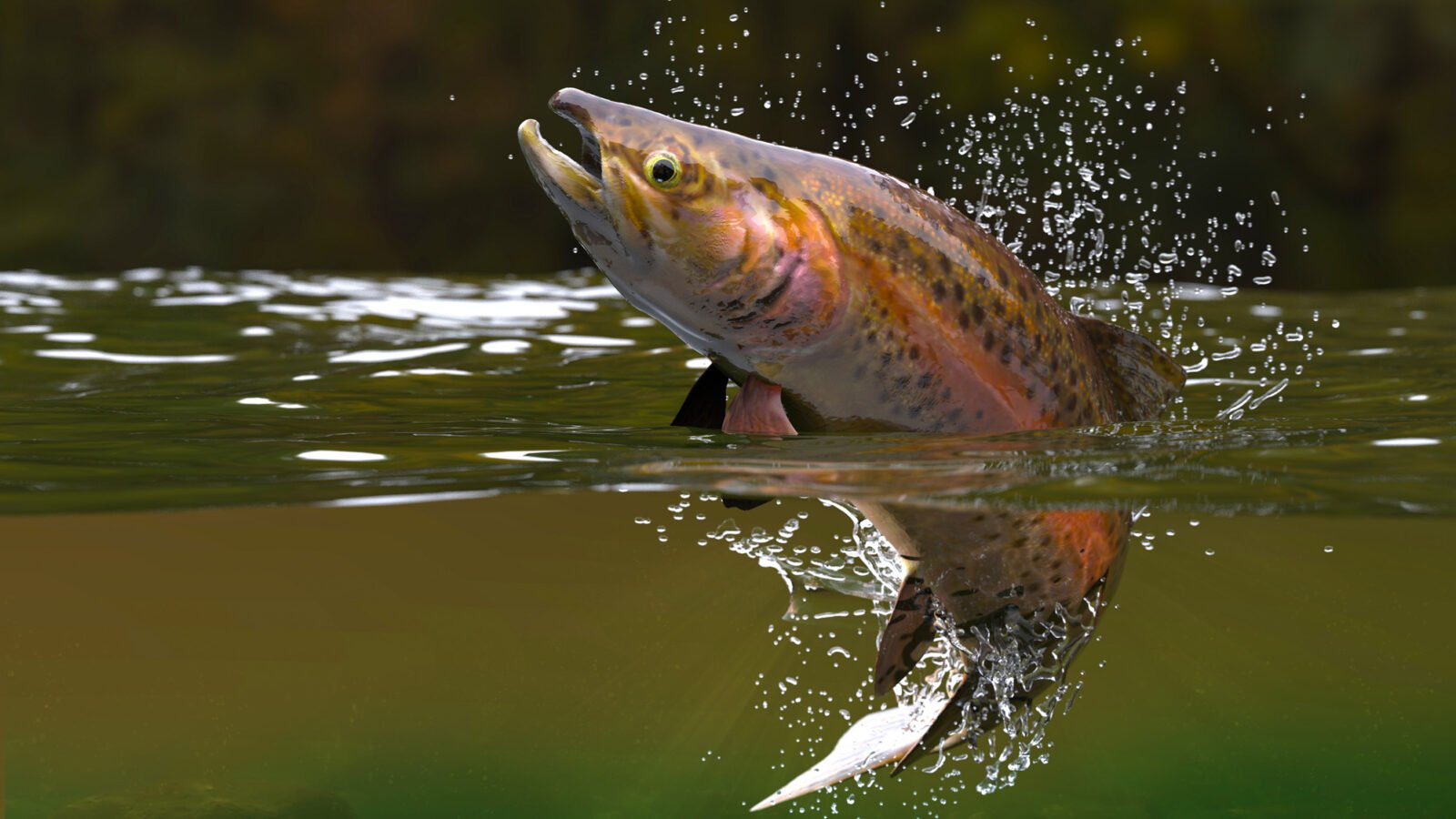 ---
My fascination with fishing pre-dates even my fascination with classical music. I first held a fishing pole in my hand at the age of four. My parents took note of the occasion, as it was apparently the first time I sat still for as long as 20 minutes at a stretch.
Some of my favorite classical songs and instrumental works celebrate fishing and fish in one way or another. In this summer season of lazy angling, here are some of my favorites. (Jump to playlist)
---
Let's start with the most obvious: Schubert's Die Forelle (The Trout). He used the slippery trout theme in his Trout Quintet as well.
As an angler, I have mixed feelings about this song. The protagonist laments the fish actually being caught by the crafty fisherman. While I let plenty of fish go after I catch them, I'm always happy when I catch one.
---
---
---
---
---
Another favorite by Schubert is Fischerweise (Fisherman's Song). This song relates the joyful existence of a fisherman, and his escape from the romantic designs of an alluring maid. In other words, he is a fish who will not be caught.
---
---
---
---
---
Franz Schubert, again, makes the list with Der Fischer. Here, the hapless fisherman is lured to a watery grave by a nymph or siren.
---
---
---
---
---
Benjamin Britten's opera Peter Grimes is steeped in fishing. It explores, in the composer's words, "a subject very close to my heart — the struggle of the individual against the masses. The more vicious the society, the more vicious the individual."
This is not recreational fishing. This is serious, dangerous commercial fishing from mid-19th-century England.
---
---
---
---
---
On a more whimsical note from Benjamin Britten and W. H. Auden, we have Fish In the Unruffled Lakes.
---
---
---
---
---
In Maurice Ravel's Le martin-pêcheur (The Kingfisher) from Histoires naturelles, the fish aren't biting, but the angler has the rare experience of having a Kingfisher alight on his fishing rod, unaware that it isn't just another branch at the edge of the water.
---
---
---
---
---
In Debussy's Poissons d'or, a classic example of Impressionism in music, one can almost see the goldfish in the bowl.
---
---
---
---
---
Not just a goldfish, but a whole school of finned, scaly friends is represented in Camille Saint-Saëns' The Aquarium from Carnival of the Animals.
---
---
---
---
---
Oddly, Erik Satie's The Dreamy Fish is one of his least "dreamy" sounding compositions, at least to my ear. The fish sounds quite wide awake!
---
---
---
---
---
Gustav Mahler's Des Antonius von Padua Fischpredigt tells the story of St. Anthony of Padua preaching to attentive fishes when no one shows up in his church. Though the fish seem to enjoy the sermon, they go right back to their sinful (finful?) ways.
---
---
---