Looking for a movie that's both educational and interesting? Look no further than Vision: From the Life of Hildegard von Bingen, now available for free on YouTube via distributor Kino Lorber.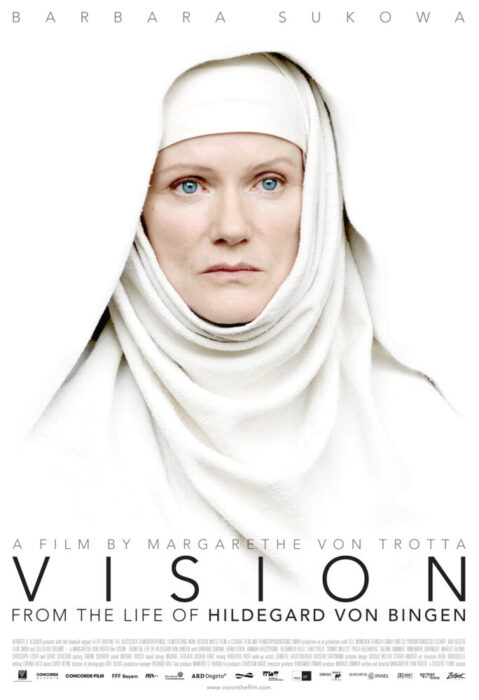 The film follows the rise of Hildegard von Bingen, a 12th-century abbess gifted with extraordinary skills. She was a visionary and trailblazer, one of only four women in history to have ever been named a doctor of the church, and creator of one of the earliest known musical dramas: Ordo virtutum.
Vision, which stars Barbara Sukowa as von Bingen, was directed by New German Cinema auteur Margarethe von Trotta. The frequent actor-director collaborators have also worked together to chronicle the lives of Hannah Arendt and Rosa Luxemburg.
The movie opens with peasants awaiting a new world, a new century, with awe and terror. It is into this climate of a new age that Hildegard is born, close to the year 1100. We see her journey through being given away to a convent, becoming a magistrate, dealing with sexism in the church, struggling with illness, and most importantly to her career, coming to terms with what she could only describe as heavenly visions sent by God.
Vision does a great job portraying Hildegard von Bingen's many passions, most notably music, science, and medicine. It gives audiences a taste of the power dynamics in the early church as well: how, despite being called to serve God, people of all backgrounds grew to desire Hildegard's gifts and wanted to use them for personal gain. Her close brushes with death and difficulties in how to use her power juxtapose nicely against themes of familiar love, and the strong bonds of friendship shared by those closest to her.
It is not by any means an all-encompassing film; there are plenty of areas of Hildegard's philosophy that are glossed over, and the story ends in a rather abrupt manner. But for the average viewer unfamiliar with Hildegard's life, Vision is a great place to start learning about this intriguing and exceptional figure in music history.
---