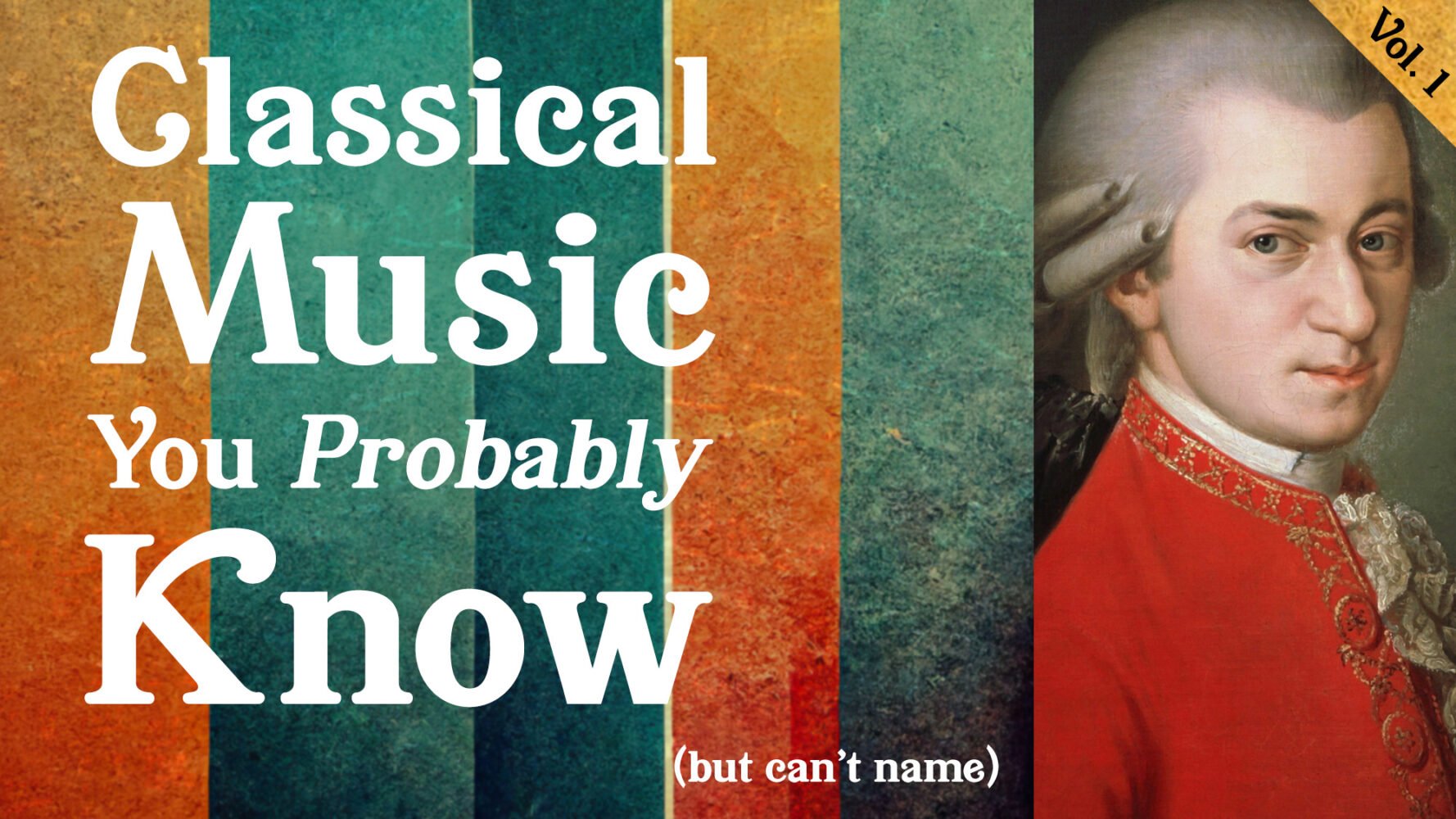 We've all been there: casually going about our day, minding our own business, and all of a sudden... BAM! A piece of music gets stuck in your head.
But unlike many other forms of music, classical music can be nigh on impossible to find online unless you know exactly what you're looking for. Googling "dodo do dodo do dodo do DO" will only get you so far.
Plus, classical titles can be hard to remember. It's not easy to keep Mozart's 21st and 22nd Piano Concertos straight, for instance.
That's why, here at WFMT, we've assembled some of the most commonly played classical music to help you jog your memory and identify what exactly is stuck in your head. And who knows... you might surprise yourself with just how many pieces you know on this list!
---
Mozart: Piano Sonata No. 16 in C Major
The playful opening line of Wolfgang Amadeus Mozart's Piano Sonata No. 16 in C Major, K. 545 is one of classical music's most recognizable melodies. Though there's a million places where you might've heard this piece, we'd reckon parents probably recognize this piece through its prominent inclusion in the Baby Einstein series or in cartoons.
---
---
Dmitri Shostakovich: The Second Waltz
The Second Waltz is a popular name for Waltz II, the 6th movement of Dmitri Shostakovich's Suite for Variety Orchestra. Beware, though! For most of the 20th century, the suite was mistaken for a once-lost piece called the Jazz Suite No. 2, so to this day, it is often referenced with that name. Whatever you want to choose to call it, you may already know it. The piece has been used frequently in films and advertising. Shostakovich himself initially wrote this piece for the 1955 Soviet film The First Echelon (Первый эшелон, Pervyy eshelon). If you like this selection, you may want to venture out to check out the entire suite!
---
---
Maurice Ravel: Boléro
Love it or hate it — you almost certainly know it. To this day, Boléro is one of Maurice Ravel's most widely performed pieces of music, made famous (and for some, infamous) due to its constant repetition of just two phrases throughout the whole 15-minute piece. It has been sampled by many musicians outside of classical music as well, including Frank Zappa, Rufus Wainwright, and countless film scores.
---
---
Richard Strauss: Also sprach Zarathustra
Richard Strauss's tone poem launches with an unforgettable fanfare that is meant to represent dawn. This soaring, epic opening was used to great effect (and then endlessly parodied) in Stanley Kubrick's 2001: A Space Odyssey. The piece, inspired by Nietzsche's novel Thus Spoke Zarathustra, is now a sci-fi staple, and captured the imagination of such sundry individuals as Elvis Presley, Ric Flair, and Phish.
---
---
Jacques Offenbach: "Galop infernal" (Infernal Gallop)
If you don't recognize this piece at first listen, you definitely will when the "Can-Can" theme kicks in (see what we did there?)! The "Galop infernal" is the most recognizable selection from Jacques Offenbach's comic opera Orphée aux enfers (Orpheus in the Underworld). But it did not originate with Offenbach; it was his arrangement of an 1860 theme by Carl Binder. Then, at the turn of the century, a shorter arrangement of Offenbach's reworking was adopted by Parisian nightclub the Moulin Rouge as regular music for the club's can-can dancers.
---
---
---
We hope some of these selections rang a bell for you, and we hope they helped encourage you to seek out more great classical music! There's a good chance you know more than you think.
And to help you explore, we've made a huge library of playlists right here.
---