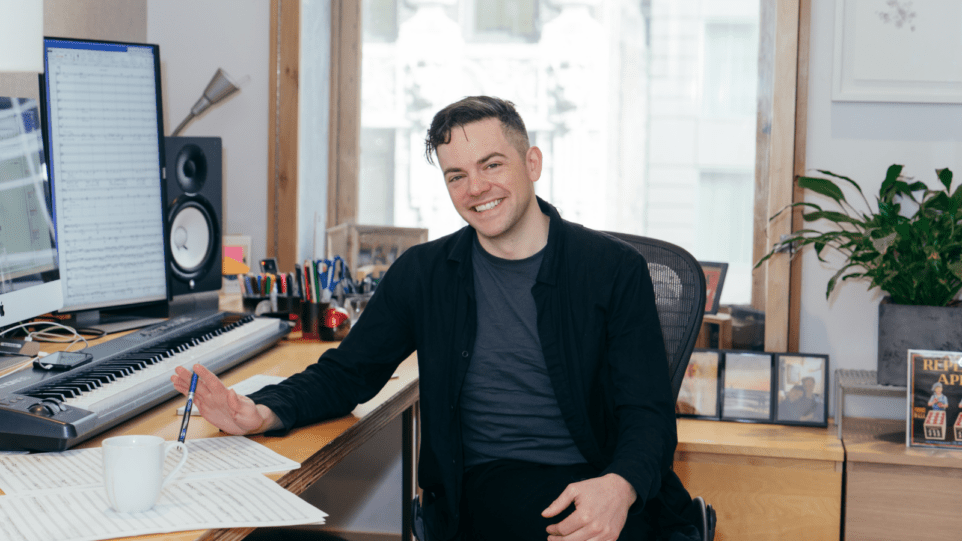 An interview with the dynamic American composer on his choral and solo vocal works.
Playlist
All selections composed by Nico Muhly.
Bright Mass with Canons: Sanctus & Benedictus
Saintt Thomas Choir of Men and Boys
Frederick Teardo, organ
John Scott, conductor
Senex Puerum Portabat
Los Angeles Master Chorale
Grant Gershon, conductor
How Little You Are
VI. The night herders
Austin Guitar Quartet
Los Angeles Guitar Quartet
Texxas Guitar Quartet
Conspirare
Craig Hella Johnson, conductor
Spiral Mass: Agnus Dei
Netherlands Chamber Choir
James McVinnie, organ
Stephen Layton, conductor
Four Traditional Songs
I. A Brisk Young Lad
Iestyn Davies, countertenor
Joseph Middleton, piano
Endless Space
Renée Fleming, soprano
Yannick Nézet-Séguin, piano
Stranger
VI. Everyone Cries
VII. My Love
Nicholas Phan, tenor
Brooklyn Rider
---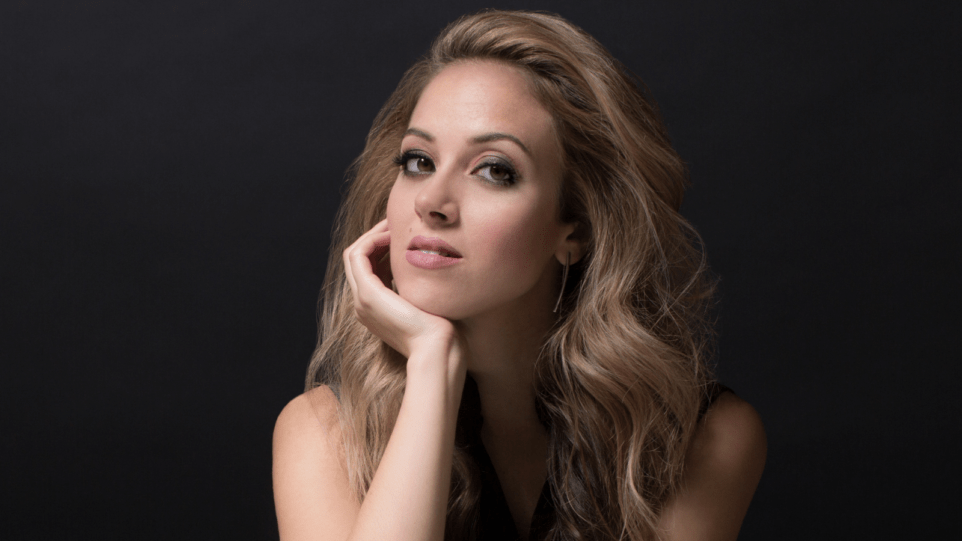 An interview with the early (and contemporary) music specialist in advance of WFMT's broadcast of Handel's Jephtha from Music of the Baroque.
Playlist
Playlist to include soprano Lauren Snouffer in arias and duets from operas by George Frideric Handel, Johann Adolph Hasse, and Ricky Ian Gordon.
---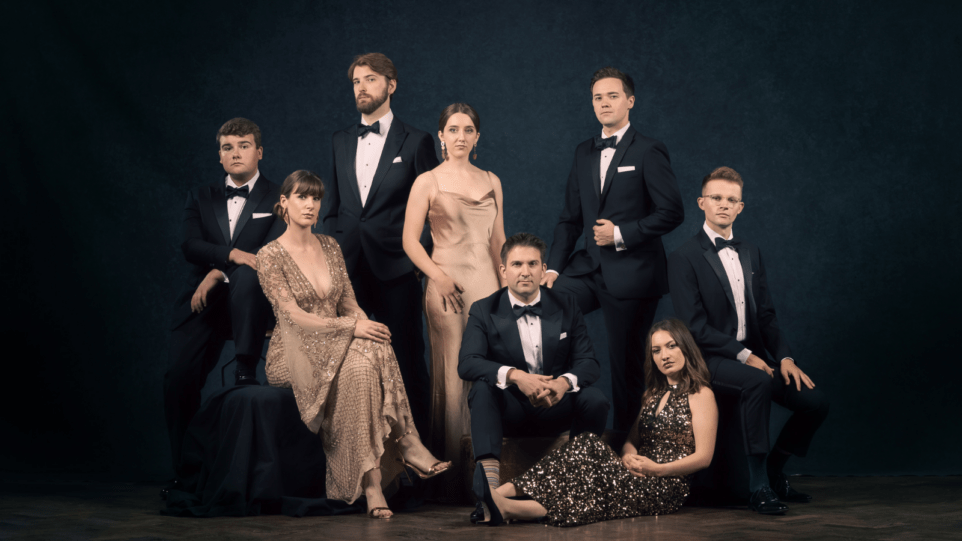 Oliver's picks for choral performances around Chicago.
Playlist
George Frideric Handel: L'Allegro, il Penseroso ed il Moderato, HWV 55
Part II, "Populous cities please me then"
Stephen Varcoe, bass-baritone
Monteverdi Choir
English Baroque Soloists
John Eliot Gardiner, conductor
Thomas Tallis: O nata lux de lumine
VOCES8
Yves Castagnet: Messe Breve
III. Sanctus
Maîtrise Notre-Dame de Paris
Yann Castagnet, organ
Henri Chalet, conductor
Handel: Israel in Egypt
Part III, "Moses and the children of Israel sung this song unto the Lord"
Apollo's Fire
Jeannette Sorrell, conductor
Wolfgang Amadeus Mozart: "Great" Mass in C Minor, K. 427
I. Kyrie
Kathryn Lewek, soprano
Music of the Baroque Chorus and Orchestra
Jane Glover, conductor
Robert Maggio: Man Up / Man Down
Interlude I: "Manhood in the 21st Century"
Constellation Men's Ensemble
Mia Makaroff: Butterfly
La Caccina
Carling FitzSimmons, artistic director
Ayanna Woods: SHIFT (fragment)
William Ferris Chorale
Christopher Windle, conductor
Used with the composer's kind permission
Johannes Brahms: Warum ist das Licht gegeben dem Mühseligen? Op. 74, No. 1 (fragment)
Chicago Chamber Choir
Christopher Windle, conductor
William Byrd: Ave verum corpus
Bella Voce
Andrew Lewis, conductor
Johann Sebastian Bach: Und es waren Hirten in derselben Gegend, BWV 248
XXI. "Ehre sei Gott in der Höhe"
Hoss Brock, tenor
Chicago Choral Artists
Michael D. Costello, conductor
Josiah Kelley Alwood: Unclouded Day
St. Charles Singers
Jeffrey Hunt, conductor
J.S. Bach: Mass in B Minor
XXIII. Dona nobis pacem
Monteverdi Choir
English Baroque Soloists
John Eliot Gardiner, conductor
---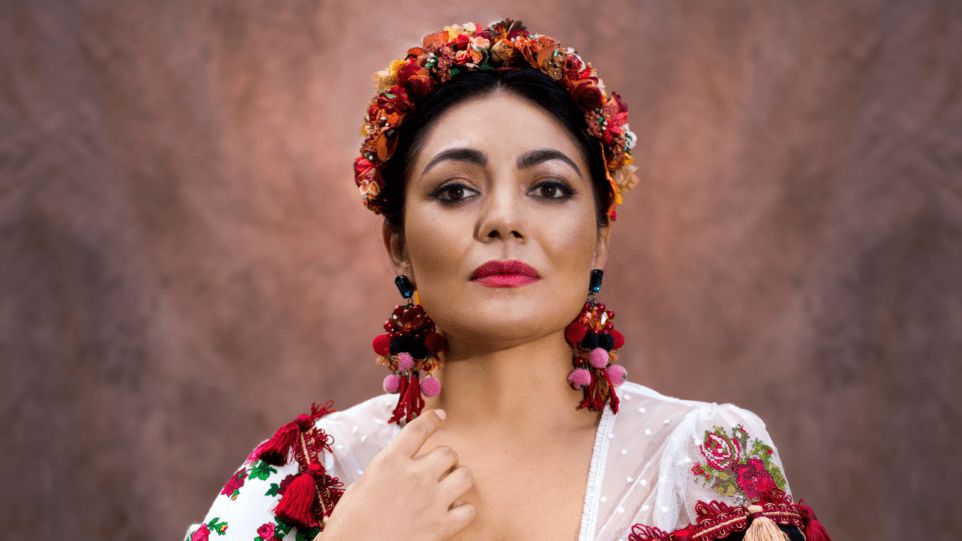 The Chicago-native soprano's recent recital with pianist Kevin Murphy from the Ravinia Festival.
Playlist
Gabriel Fauré: Poème d'un jour
I. Rencontre
II. Toujours
III. Adieu
Reynaldo Hahn: Select songs
À Chloris
Le Rossignol des lilas
L'Heure exquise
Si mes vers avaient des ailes
Manuel de Falla: Siete canciones populares Españolas
I. El paño moruno
II. Seguidilla murciana
III. Asturiana
IV. Jota
V. Nana
VI. Canción
VII. Polo
Fernando Obradors: Canciones clásicas Españolas, Vol. 1
La mi sola, Laureola
Al Amor
¿Corazón, porqué pasáis
El majo celoso
Con amores, la mi madre
Del cabello más sutil
Chiquitita la novia
Enrique Granados: "La Maja y el Ruiseñor" from Goyescas
Manuel Ponce: Estrellita
Ernani Braga: Abôio
Tomás Méndez: Cucurrucucú Paloma
María Grever: Te quiero, dijiste
Grever: Júrame 
Francesco Cilea: "Io son l'umile ancella" from Adriana Lecouvreur (encore)
Ailyn Pérez, soprano
Kevin Murphy, piano
Recorded August 15, 2023 in the Martin Theatre at Ravinia Festival.
---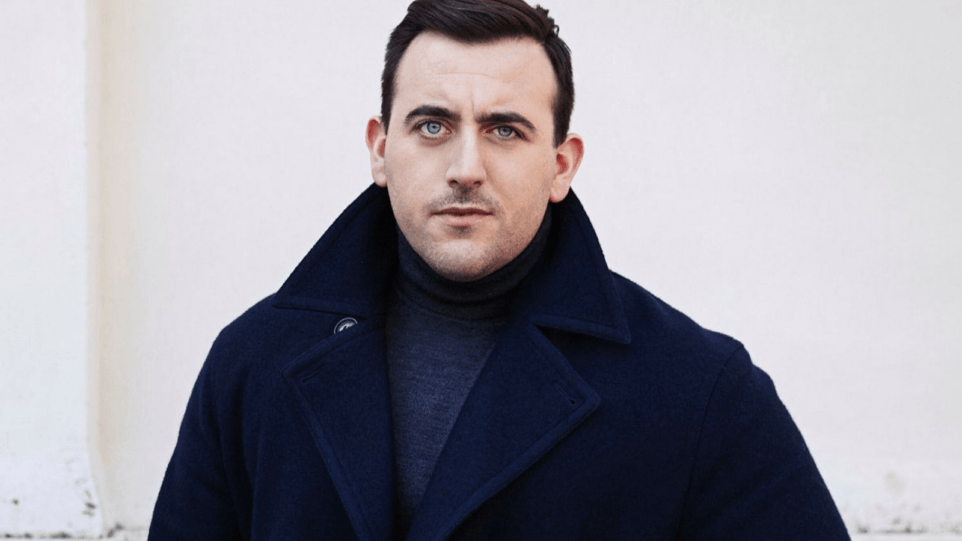 An interview with the 30-year-old British-Italian tenor on the occasion of his American debut at Santa Fe Opera.
Playlist
All selections feature tenor Freddie De Tommaso.
Giacomo Puccini: Tosca
Act I, aria, "Recondita armonia"
Act I, duet, "Ah, quegl'occhi!"
Lise Davidsen, soprano
Philharmonia Orchestra
Paolo Arrivabeni, conductor
Rodolfo Falvo: Dicitencello vuie
Francesco Paolo Tosti: Ideale
Ruggero Leoncavallo: Mattinata
London Philharmonic Orchestra
Renato Balsadonna, conductor
Giuseppe Verdi: Un ballo in maschera
Act I, aria, "La rivedrà nell`estasi"
Act II, duet, "Teco io sto"
Act III, romanza, "Ma se m'è forza perderti"
Saioa Hernandez, soprano
Monte-Carlo Philharmonic Orchestra
Marek Janowski, conductor
Giacomo Puccini: Turandot
Act III, aria, "Nessun dorma"
Philharmonia Orchestra
Paolo Arrivabeni, conductor
---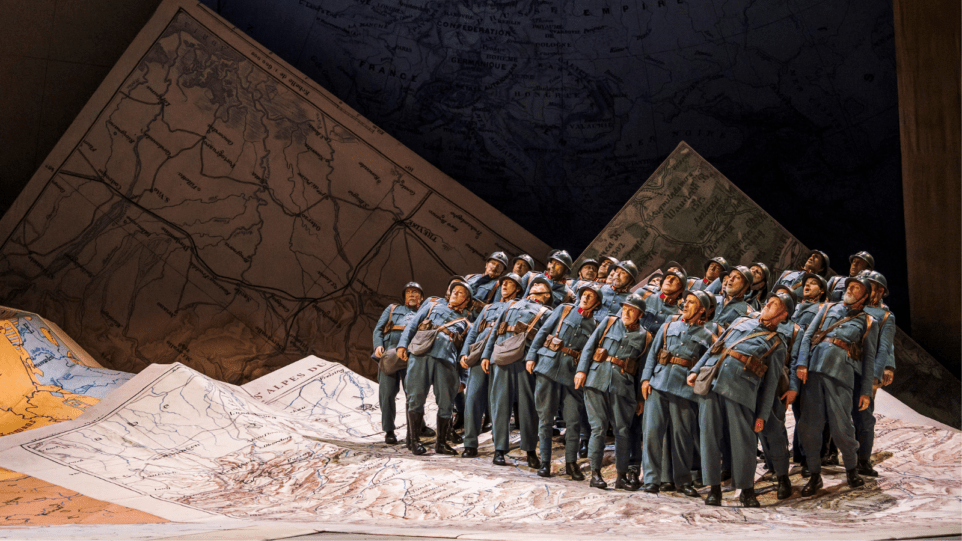 Lyric's chorus director previews the 2023-24 season which leans heavily on the company's superior chorus.
Playlist
Richard Wagner: The Flying Dutchman
Act III, Scene 7, "Steuermann, lass die Wacht"
Act II, Scene 4, "Summ und brumm, du gutes Rädchen"
Act III, Scene 7, ""Johohoe! Johohoe!"
Bayreuth Festival Chorus and Orchestra
Christian Thielemann, conductor
Gaetano Donizetti: The Daughter of the Regiment
Act I, chorus and aria, "Rataplan, rataplan, rataplan…Ah! mes amis, quel jour de fête!"
Luciano Pavarotti, tenor
Chorus and Orchestra of the Royal Opera House, Covent Garden
Richard Bonynge, conductor
Leoš Janáček: Jenufa
Act III, Dance of the village girls
Vienna State Opera Chorus
Vienna Philharmonic
Sir Charles Mackerras, conductor
Wolfgang Amadeus Mozart: Requiem, K. 626
II. Sequentia: Dies irae and Lacrimosa
RIAS Chamber Choir
Freiburg Baroque Orchestra
René Jacobs, conductor
Gioachino Rossini: Cinderella
Act I, chorus and aria, "Scegli la sposa affretati…Come un ape"
Alessandro Corbelli, baritone
Chorus and Orchestra of Teatro Communale di Bologna
Riccardo Chailly, conductor
Giuseppe Verdi: Aida
Act IV, finale, "O terra, addio"
Act II, finale, "Gloria all' Egitto"
Anja Harteros, soprano
Ekaterina Semenchuk, mezzo-soprano
Jonas Kaufmann, tenor
Chorus and Orchestra of the Santa Cecilia Academy
Antonio Pappano
---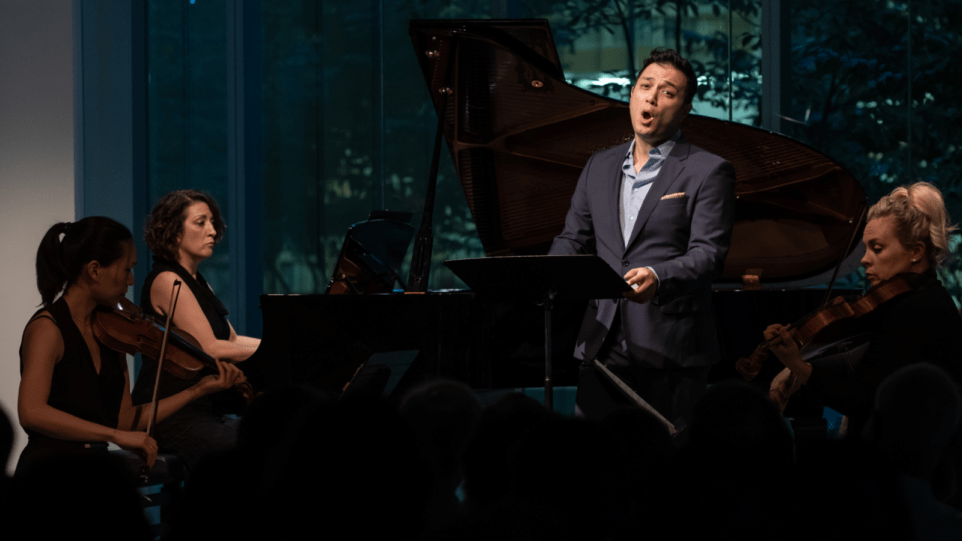 A preview of Song of Myself, the art song festival which begins next month.
Playlist
Baptiste Trotignon: Why
Florence Price: Because
Reginald Mobley, countertenor
Baptiste Trotignon, piano
Claude Debussy: L'ombre des arbres from Ariettes oubliées
Nadia Boulanger: Cantique
Nicholas Phan, tenor
Myra Huang, piano
Ethel Smyth: On the Road
Eric Ferring, tenor
Madeline Slettedahl, piano
Nico Muhly: Impossible Things
Part III: "27 June, 1906, 2pm; Impossible Things"
Nicholas Phan, tenor
Colin Jacobsen, violin
The Knights
Eric Jacobsen, conductor
William Marshall Hutchinson: Dream Faces
Reginald Mobley, countertenor
Kevin Cooper, guitar
Laureano Quant: Ahora hablo de gaitas
Laureano Quant, baritone
Donald Lee III, piano
Spiritual arr. Shawn E. Okpebholo: God is a God
Zoie Reams, mezzo-soprano
Shannon McGinnis, piano
Used with kind permission from Shawn E. Okpebholo
Spiritual arr. Patrick Dupré Quigley: Steal Away
Reginald Mobley, countertenor
Baptiste Trotignon, piano
---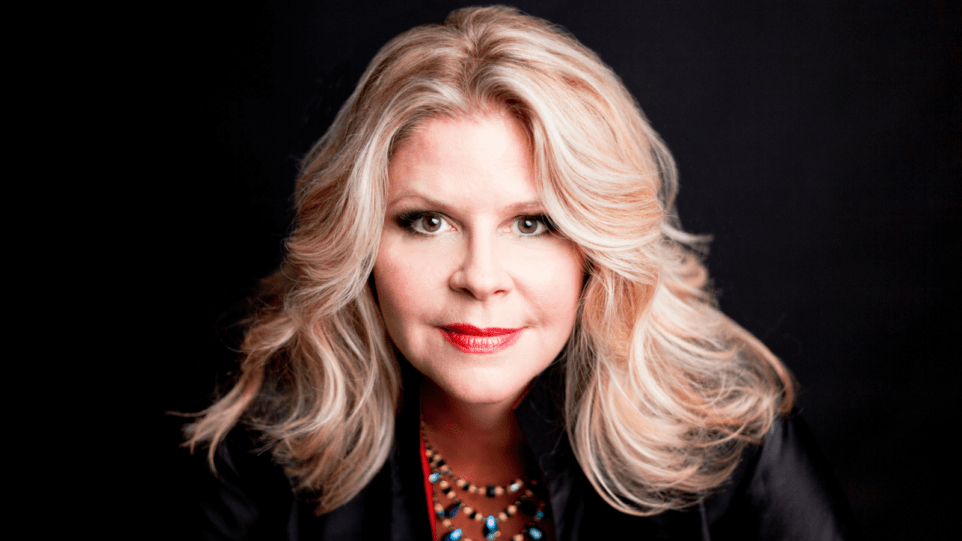 The beloved American mezzo-soprano shares her passion for French mélodie and reminisces on one of her signature roles—Oktavian in Der Rosenkavalier
Playlist
All selections feature mezzo-soprano Susan Graham.
Reynaldo Hahn: À Chloris
Hahn: L'Énamourée 
Hahn: Quand je fuis pris au pavillon 
Hahn: Si mes vers avaient des ailes
Roger Vignoles, piano
Christoph Willibald Gluck: "Amour, viens rendre à mon âme" from Orphée et Eurydice
Orchestra of the Age of Enlightenment
Harry Bicket, conductor
Emile Paladihe: Psyché 
Alfred Bachelet: Chère nuit
Francis Poulenc: Fleurs from Fiançailles pour rire
Poulenc: Les chemins de l'amour
Malcolm Martineau, piano
Claude Debussy: Harmonie de soir from Cinq poèmes de Charles Baudelaire
BBC Symphony Orchestra
Yan Pascal Tortelier, conductor
Richard Strauss: "Ist ein Traum, kann nicht wirklich sein" from Der Rosenkavalier
Barbara Bonney, soprano
Renée Fleming, soprano
Walter Berry, bass-baritone
Vienna Philharmonic
Christoph Eschenbach, conductor
---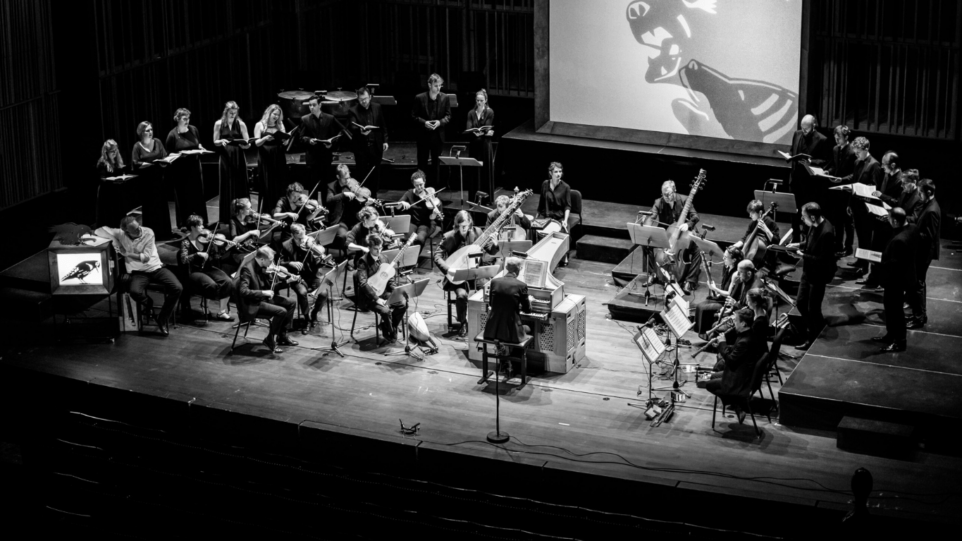 An interview with bass Lionel Meunier, the founder and artistic director of the stylish Belgian early music ensemble.
Playlist
All selections performed by Vox Luminis.
Domenico Scarlatti: Stabat Mater a 10 
I. Stabat mater dolorosa
Samuel Scheidt: Ascendo ad patrem meum
Andreas Hammerschmidt: Ich fahre auf zu meinem Vater
Antoine Brumel: Lamentations of Jeremiah
I. Heth, cogitavit Dominus
Johann Sebastian Bach: Gottes Zeit ist die allerbeste Zeit, BWV 106
IV. Glorie, Lob, Ehr und Herrlichkeit
Heinrich Biber: Requiem in F Minor
III. Sequentia: Dies irae
with Freiburg BarockConsort
Henry Purcell: from King Arthur
Passacaglia, "How happy the lover"
George Frideric Handel: Dixit Dominus, HWV 232
IX. Gloria patri, et filio
---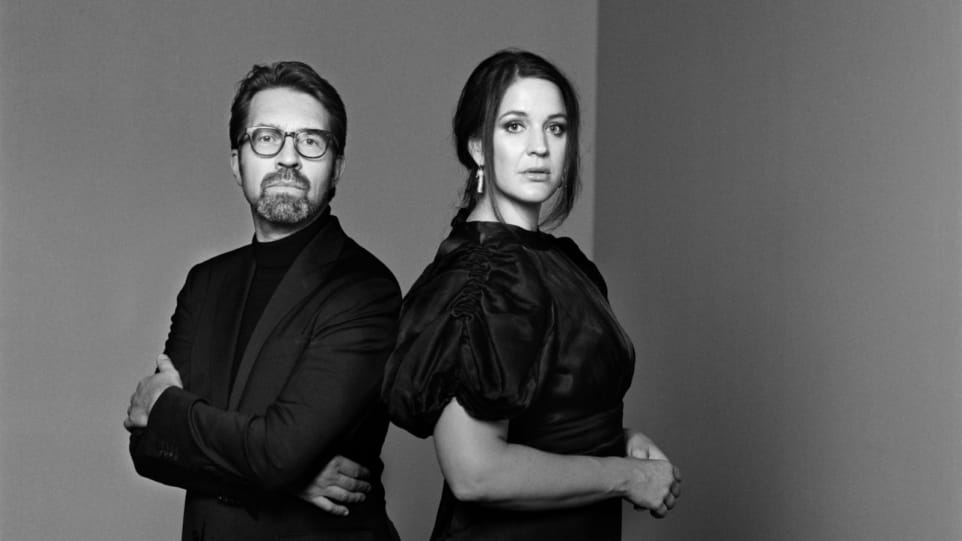 The star Norwegian artists perform songs of Edvard Grieg and Richard Strauss.
Playlist
Edvard Grieg: Six Songs, Op. 48
Gruss
Dereinst, Gedanke mein
Lauf der Welt
Die verschwiegene Nachtigall
Zur Rosenzeit
Ein Traum
Grieg: Haugtussa (The Mountain Maid), Op. 67
Det Syng (The Enticement)
Veslemøy
Blåbærli (Blueberry Slope)
Møte (The Tryst)
Elsk (Love)
Killingdans (Kidlings' Dance)
Vond Dag (Hurtful Day)
Ved Gjætle-Bekken (At the Brook)
Richard Strauss: Select songs from Op. 27 & Op. 39
Ruhe, meine Seele!
Cäcilie
Morgen!
Befreit
Richard Wagner: Wesendonck Lieder, WWV 91
Der Engel
Stehe still!
Im Treibhaus
Schmerzen
Träume
Lise Davidsen, soprano
Leif Ove Andsnes, piano
Recorded  at the Turku Music Festival, Finland on August 15, 2022.
---