Weekdays, 6:00 am-10:00 am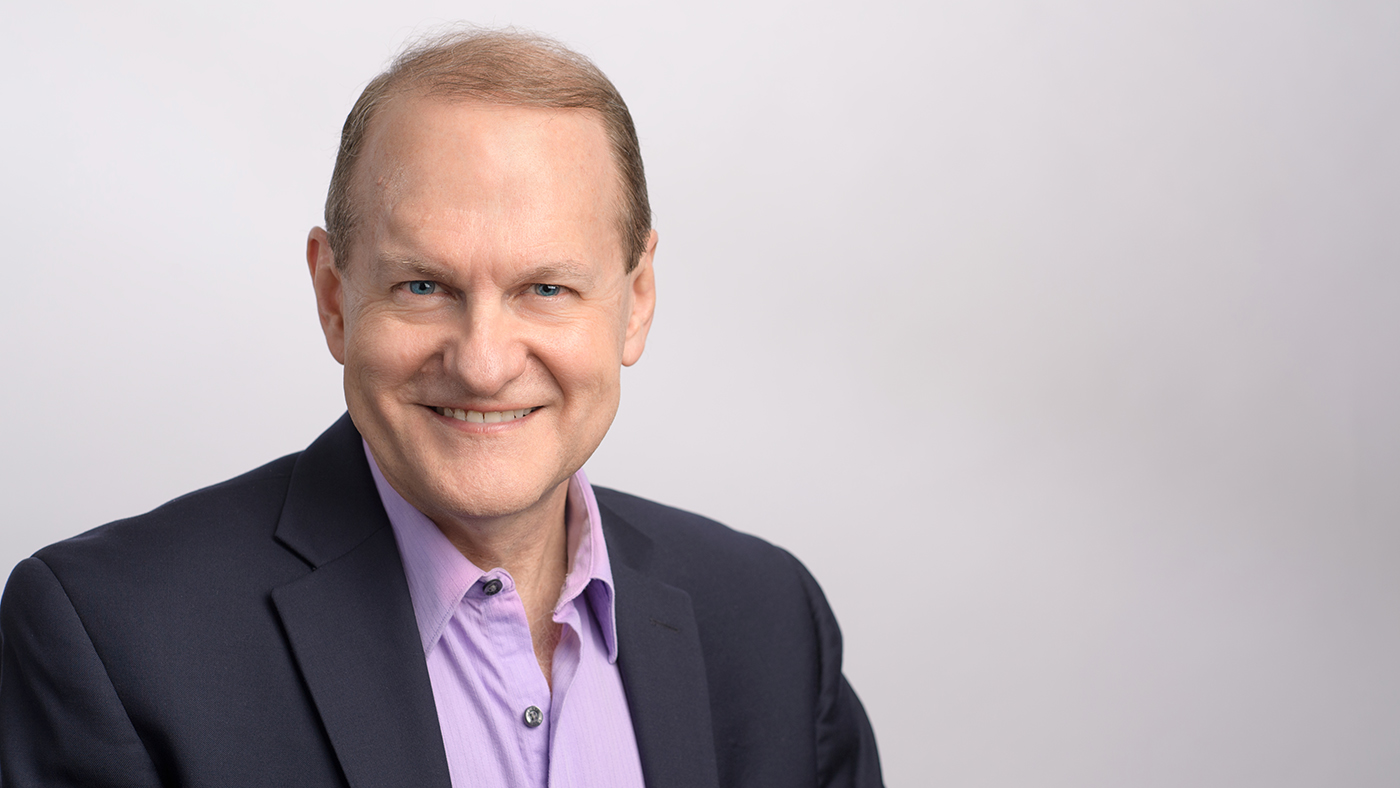 Get a great start to your weekday mornings with great music.
Dennis Moore always has an eclectic mix of classical music to accompany your weekday mornings. Whether you're at work, relaxing at home or are out-and-about, Dennis plays the perfect soundtrack to help jump start your week. Dennis joined the WFMT announcing staff in 1990 after being a regular listener to the station via cable during his ten years as music director of WMFE in Orlando, Florida. Dennis has worn many hats at WFMT: as program director, announcer, host of Music in Chicago, the Dame Myra Hess Concerts, concerts from Northeastern Illinois University, and special broadcast events including the Aspen Music Festival. Dennis is active making music around town (and in Reykjavik, Iceland and Malibu, California, among other locations) as a pianist with his partner, violinist Sara Su Jones.

Dennis's Morning Quiz
February 20, 2019
It's a ballet that premiered in 1958 in what is now the Mariinsky Theatre, in St. Petersburg, Russia. The famous story of a slave rebellion, "Spartacus" is a ballet score known for its lively rhythms and strong energy. But, by far, the best known excerpt is a slow, heart-rending passage called the "Adagio of Spartacus and Phrygia". Who composed "Spartacus"?
Answer: Aram Khachaturian
February 19, 2019
Percy Grainger, the Australian-born composer who lived in our country for most of his life and became a U.S. citizen, made an exotic arrangement of a piano piece by Maurice Ravel for tuneful percussion and strings. "Valley of the Bells" is one of the five movements of a suite by Ravel that also contains "Moths", "Sad Birds", "A Boat on the Ocean", and "Alborada del gracioso". What's the title of this suite?
Answer: "Miroirs" ("Mirrors")
February 18, 2019
This morning we featured music for violin and orchestra in honor of Black History Month in February. It was a piece by Samuel Coleridge-Taylor, who grew up in England, and began his career as a composer at the Royal College of Music. Coleridge-Taylor spent his career strengthening bonds between people of African descent. Which violinist played his "Romance"?
Answer: Rachel Barton Pine
February 15, 2019
Pianist Eugene Istomin, violinist Isaac Stern, and cellist Leonard Rose got together in the 1950s to form one of the 20th century's most influential piano trios. After their official launch in 1961, Istomin-Stern-Rose toured extensively and recorded, among other works, the complete trios of Beethoven and Brahms. This morning we sampled this unique threesome of musicians in the trio repertoire of another composer.  Who was that composer?
February 14, 2019
On this day of hearts, red roses, and Cupid, we're marking the occasion with some love-inspired works. One of them is a song with lyrics by Alan Jay Lerner and music by Frederick Loewe. It's Guinevere's tender farewell to Lancelot from what famous Broadway musical of 1960?
February 13, 2019
Today is the birthday of an American singer who spent five seasons at the Metropolitan in New York, hosted her own radio show in the 1940s, and appeared with the New York Philharmonic more than 60 times. While this soprano was active as an opera singer, her concert engagements far outnumbered her theatrical appearances.  Who is she?
February 12, 2019
Franz Liszt arranged a number of Schubert's songs for solo piano. We heard one this morning that was recorded by someone the Washington Post called "the hipster poet of the piano" – 27-year-old Russian pianist and composer Daniil Trifonov. What's the title of the Schubert song that Trifonov played?
Answer: "Die Forelle" ("The Trout")
February 11, 2019
Following the 8 o'clock news this morning, we heard a Prelude by Italian composer Ottorino Respighi. The Prelude is from 1928, though Respighi based it on music from the 17th century. It introduces movements titled 'The dove', 'The hen', 'The Nightingale', and 'The Cuckoo'. What's the name of this suite by Respighi?
February 8, 2019
We played an example this morning of the distinctively French form called 'opéra-ballet' which brings two genres together to make a third. For composers of 18th century France, opera-ballet signaled something charmingly diverse, along the lines of the work we excerpted, "Les fêtes d'Hébé" ("Hebe's Festivities"). Its composer, one of the greats of the Baroque era, didn't produce his first opera until he was 50. Who is he?
Answer: Jean-Philippe Rameau
February 7, 2019
"Himnusz" is the title of a patriotic piece by Ferenc Erkel, who is considered to be the father of grand opera in his native land. The song was adopted as that country's national anthem after it was awarded first prize in a national competition in 1844. "Himnusz" -- derived from the Latin word for 'hymn' – is the national anthem of which country?