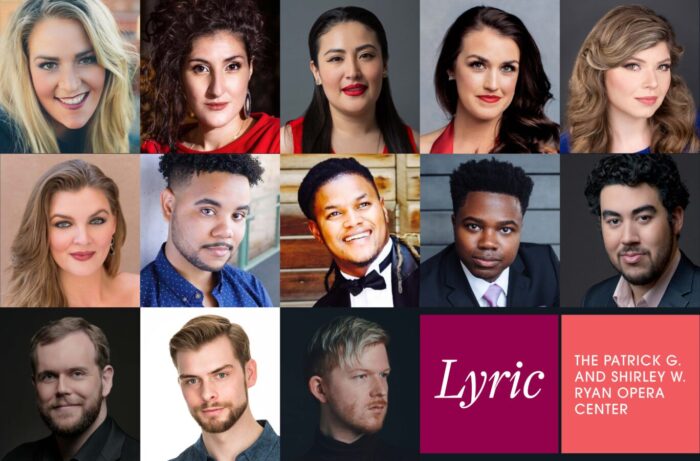 First Sundays at 7:00 pm
Members of Lyric Opera of Chicago's professional artist-development program perform.
The Patrick G. and Shirley W. Ryan Opera Center prepares emerging singers and pianists for careers in opera by providing unique, comprehensive training and experience. Established in 1974 as the professional artist-development program for Lyric Opera of Chicago, the Ryan Opera Center has been recognized as one of the premier programs of its kind in the world for more than four decades.
The radio series features Ensemble members in recitals throughout the opera season, showcasing a wide variety of repertoire. Each program in the 2020/21 series also features at least two pieces by composers of color.. To find out more about the Ryan Opera Center visit: lyricopera.org/ryanoperacenter
Soprano Denis Vélez, Tenor Lunga Eric Hallam, and Pianist Chris Reynolds
This recital features a wide spectrum of international vocal music. Soprano Denis Vélez will be performing works by the Mexican composers Manuel M. Ponce and Salvador Moreno Manzano and Spanish composer Joaquín Turina. Tenor Lunga Eric Hallam will be performing a work by South African composer Sibusiso Njeza written in tribute to Winnie Makadizela Mandela as well as Schubert's 4 ...