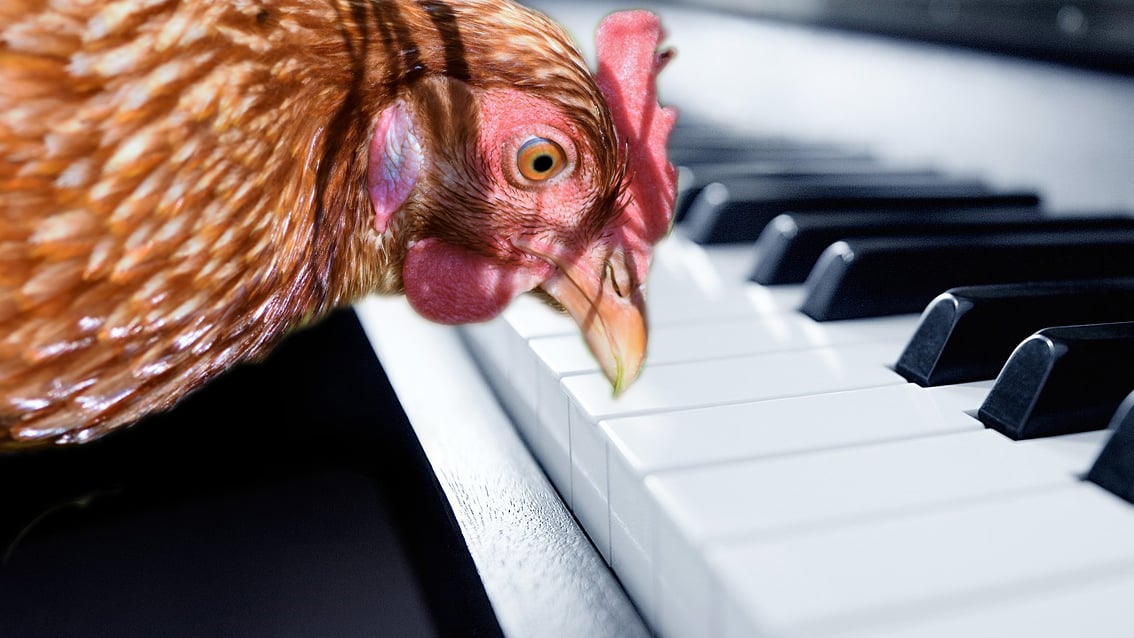 Jokgu, a chicken from Germantown, Maryland, plays the keyboard – and she doesn't sound as fowl as you might think, either. Trained to follow light-up keys with her beak, Jokgu's repertoire includes the Korean folk song "Arirang" as well as "America the Beautiful," which she performed on Jimmy Kimmel Live! in March 2017.
Jokgu's humans, known online as Two Creative Chicks, describe themselves as "advocates for fowl play." They have outfitted their chickens' coop with musical instruments to keep the flock busy.
According to one of her humans, Shannon Myers, Jokgu learned to play the keyboard using clicker training, a method that uses positive reinforcement to replicate behaviors. "It took 2 weeks to get her to this level," Myers told the Huffington Post. "Just about 10 minutes to get her to peck the keys initially."
Most recently, Jokgu played an impressive rendition of "O mio babbino caro" from Puccini's opera Gianni Schicchi.
Jokgu's not the only chicken in the coop with musical talent. She's is in a band called The Flockstars with her siblings AiChan and Spaetzle. To follow Jokgu and The Flockstars' musical adventures, visit the Two Creative Chicks Facebook page.