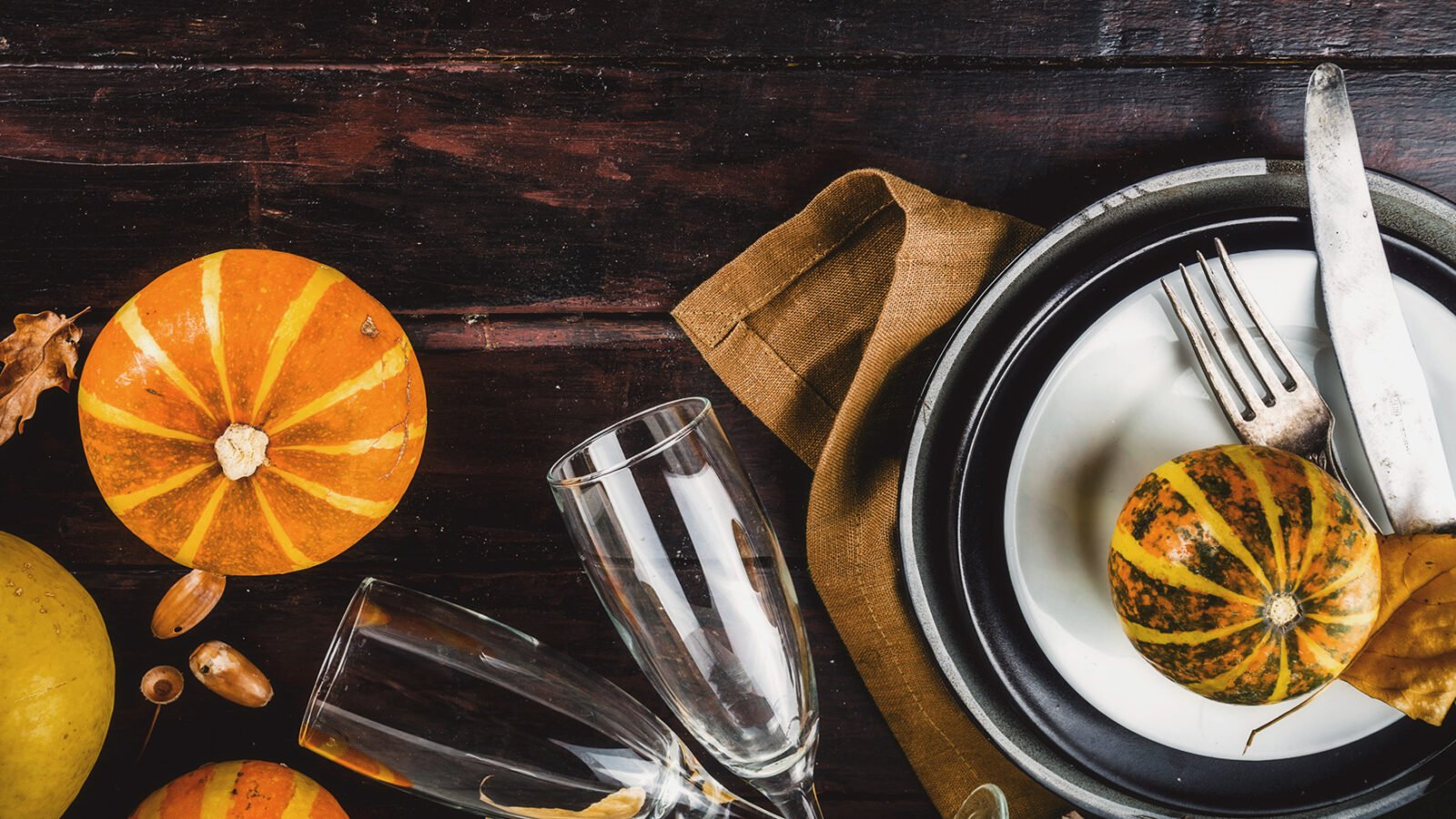 Chef Bruce Sherman of Michelin-starred North Pond Restaurant shared his favorite holiday dishes and what music pairs perfectly with them. Below find a few of Chef Sherman's favorite Thanksgiving recipes - including a delicious way to put your leftovers to good use - and his suggestions for the best music to serve on the side.
Jump to:
---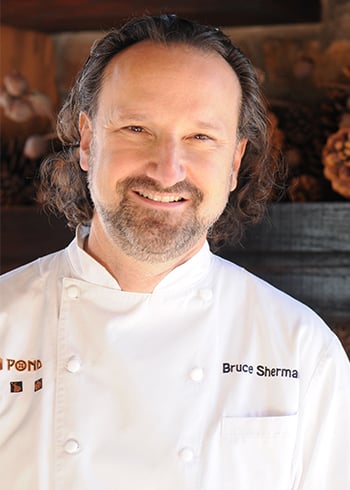 About Chef Bruce Sherman
Michelin-starred chef Bruce Sherman, owner of North Pond restaurant, has joined WFMT to bring you good and good music during Thanksgiving week. He's shared five of his favorite Thanksgiving recipes, including a new dessert he's created just for WFMT listeners. And, he's paired them each with five of his favorite pieces of music.
A native Chicagoan, Bruce Sherman traveled the world developing his culinary knowledge before returning home to the delight of Chicago's dining community. As Chef and Partner at Lincoln Park's acclaimed North Pond, Sherman utilizes influences he picked up in Paris, Southeast Asia and London to produce his contemporary French-American seasonal cuisine.
Growing up a banker's son, Sherman thought he would follow his lead and work in a traditional office environment. After graduating from the University of Pennsylvania with an Economics degree, he then studied at the London School of Economics; while there, Sherman had a life-altering realization, recognizing that he was able to choose any career desired. Over the years, he had always enjoyed watching his Mom cook, as she comfortably experimented with new flavors and cuisines, and he decided to pursue a career in the restaurant field. Returning to the States and settling in Boston, he embarked upon a career in restaurant management but found running the floor did not satisfy his creative urge. He soon transitioned to the back of house, working as a cook and absorbing all facets of kitchen life. His next move was to Washington D.C., where he combined his business acumen with his broadening foodservice knowledge and launched a catering company. In 1993, Sherman's wife had an opportunity to work in India, so he sold the business and they moved abroad.
In New Delhi Sherman immersed himself for nearly four years in the local culture, particularly the cuisine of India. His daily trips to the corner vegetable "wallah" (vendor) forced him to cook only with what was available that day, what was fresh and in season. While there, Sherman acted as consultant for the Palace Hotels, teaching the local Rajasthani cooks how to prepare Western food for visiting tourists. He also completed personal studies to develop a greater understanding and appreciation of the indigenous spices of the Malabar Coast. His experience in India profoundly influenced his cooking style – the notion of seasonality he developed while living in India was as great an influence as the understanding of the flavors and usage of the diverse regional spices. In 1996, they moved to Paris and he enrolled at the Ecole Superieure de Cuisine Francaise where over the year, he furthered his culinary knowledge both throughout his studies and by working in area restaurants. While in France, Sherman refined his already advanced culinary skills, developing his personal style, one that is clearly grounded in French technique and speaks as clearly to the season. The following year, he returned to Chicago, working under some of the top toques in town and in 1999, Sherman accepted the position as Chef/Partner at North Pond.
After renovating the restaurant, elevating the former café both in style and substance, critics and consumers alike took notice. Sherman was honored by Food & Wine as one of America's "Best New Chefs" of 2003 and in 2012 was named "Best Chef" in the Great Lakes region by the esteemed James Beard Foundation, an award for which he was nominated five consecutive years prior to winning. In 2008, Share Our Strength named him "Most Sustainable Chef" at the Chicago Taste of the Nation event and later that year he accepted the position as National Board Chair of Chefs Collaborative; he is also a founding board member of Green City Market, Chicago's only year-round sustainable market. In May 2010, Sherman spoke on a panel discussing sustainability at the EPA to celebrate their 40thanniversary. North Pond was honored with a Michelin star in 2014 and 2015.
Sherman and his wife Joan live in Evanston with their daughters Emma and Kate. Says Sherman, it's the "instant satisfaction and spontaneous feedback" of cooking that he enjoys most.