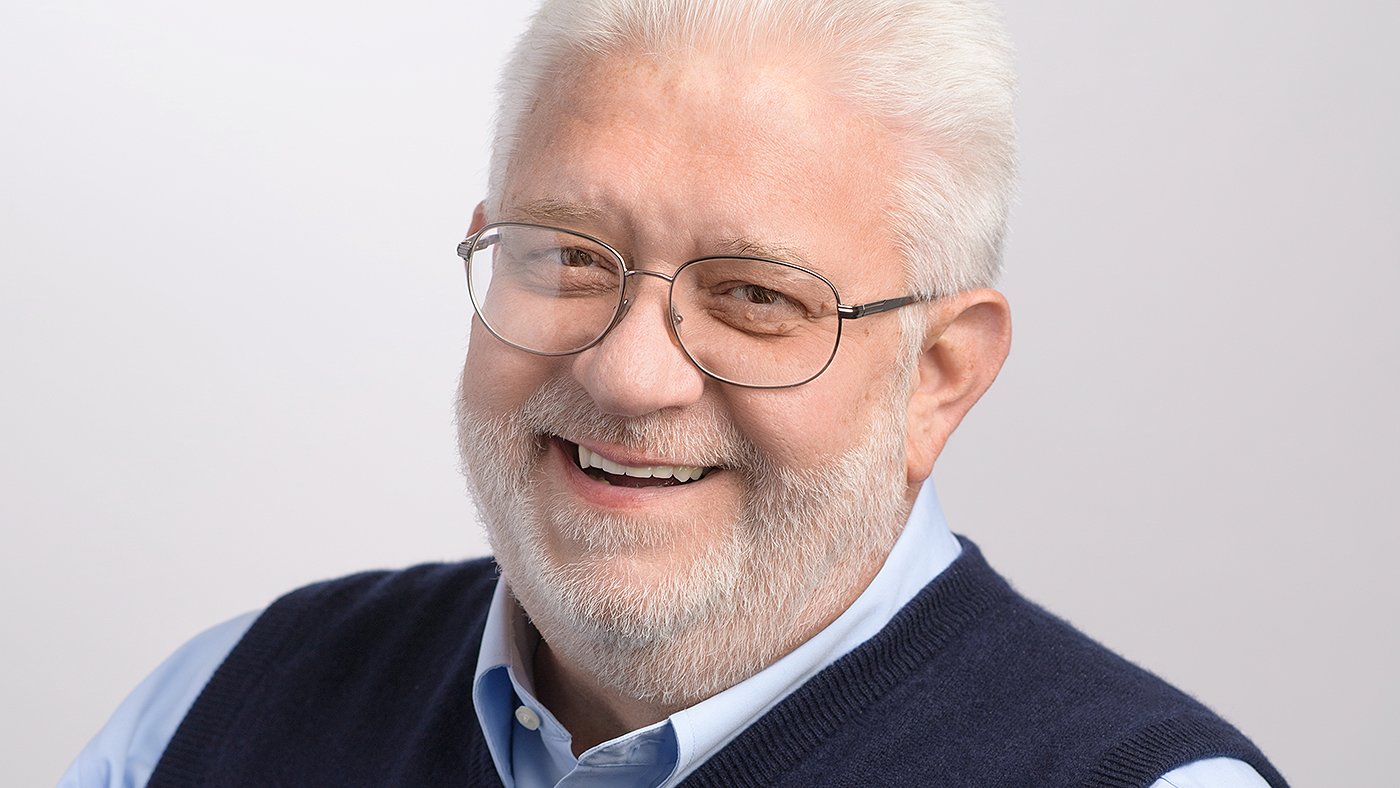 WFMT's longtime Morning Program host Carl Grapentine landed what he describes as his dream job by chance. He first heard about WFMT in the early 1970s from his colleagues at WQRS, a classical radio station in Detroit that modeled itself after WFMT. Fast-forward to the summer of 1985: during a trip to Chicago, Carl visited the WFMT studios and found out from the station's program director, Norman Pellegrini, that WQRS had been sold! Pellegrini told Carl that there was an opening at WFMT, however, and the rest, as they say, is history. His first day on WFMT's airwaves was January 9, 1986.
Carl's last day as a regular WFMT host will be July 27, 2018, and you're invited to raise your glasses with us at Ravinia to toast to his incredible career. Help us send Carl off in style with a special champagne reception on Saturday, July 14 before attending the evening's performance. At the pre-concert reception, you can chat with the guest of honor and other WFMT personalities while you enjoy small bites and appetizers. Then, celebrate Carl's newfound freedom with Beethoven's glorious Symphony No. 9 ("Ode to Joy") and Bernstein's Chichester Psalms, performed by the Chicago Symphony Orchestra and Chorus under the baton of Marin Alsop.
"This will be so much fun! A great program and a chance to see so many friends and fans," Carl beamed. "Ravinia is a special place for me. I started making annual trips to Ravinia many years before I moved to Chicago in 1986 to work for WFMT. So it's a great place to mark the end of this chapter of my life."
Welz Kauffman, Ravinia's president and CEO, fondly recalled, "Carl's been known to lead his listeners on elaborate trips around the world. God knows he's led me down the darkened hallways of WFMT plenty of early mornings for on-air chats in his avuncular manner. When he would broadcast live from Ravinia, he was always as excited to meet his fans as they were to meet him. He'd treat them with the same warmth and respect as he'd just shown to Lang Lang, James Conlon, Nicole Cabell, or Ramsey Lewis in an interview he concluded seconds before.
"As I was thinking about how all of Chicago will miss his presence every day, it occurred to me, that Carl has led all of us on a musical trip around the world—from Mozart's Vienna to Rachmaninoff's Lucerne—over the past four decades. We at Ravinia are so proud to have shared this journey with him," he said, "and wish him all the best on his retirement. It's fitting that "Ode to Joy" is the backdrop to his goodbye party, but Carl has a standing invitation to return to Ravinia anytime."
"Carl is a big Muppet of a mensch who radiates such warmth, that he's made friends throughout Chicago with only his made-for-radio voice over the airwaves. I've seen him in public many times where people wait in line to shake his hand, just to let him now he's their favorite morning man or share some thoughts about his most treasured operas. So, I knew we needed to give his well-wishers the opportunity to thank him for his years of wit, warmth and knowledge on WFMT and to congratulate him on some well-deserved time off," said Nick Pullia, Ravinia's director of communications. "We're gonna party like it's 1799."
To join the party, purchase tickets for this July 14 CSO concert and use the promo code "GOODBYECARL" when checking out online. Your ticket includes a reserved lawn or a reserved pavilion ticket for the CSO concert on July 14, 2018, at 7:30 p.m, admission to the pre-concert reception, and a swag bag with a $10 gift certificate to the Ravinia Festival Shop, and WFMT goodies.