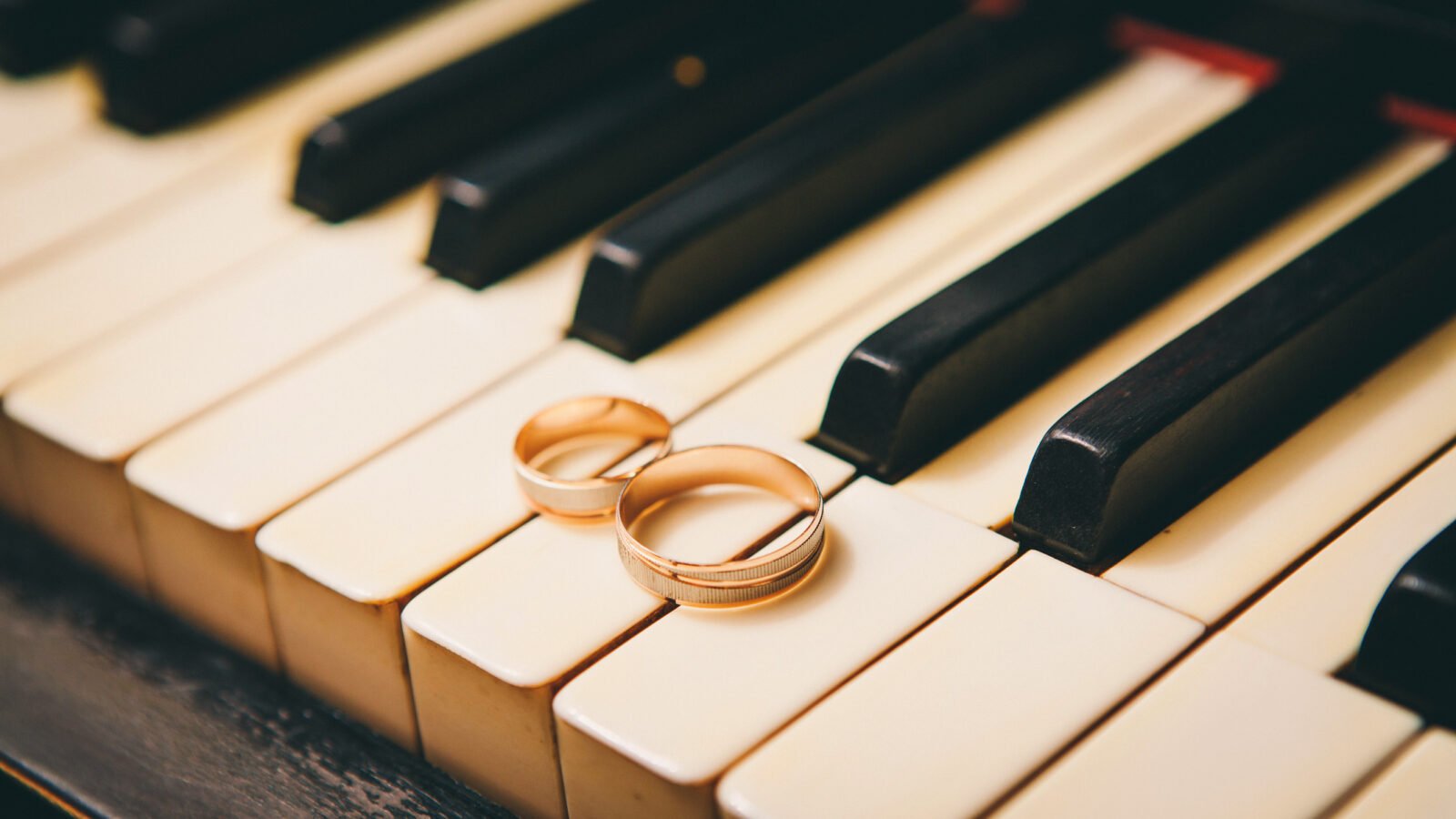 If the 17th-century German composer Johann Pachelbel traveled through time to today, he would be pleasantly surprised to find that a simple 5-minute work he dashed off has become standard fare at wedding ceremonies. "Pachelbel's Canon," as it's affectionately known, is performed all around the world in every conceivable arrangement. Yes, it's a beautiful piece, but you've probably heard it one too many times at weddings over the years.
Every couple wants their ceremony to be special, and the right mix of music is a crucial element in making the big day personal and meaningful. If you're looking to add a classical touch to your nuptials, but would like to avoid the ubiquitous "Canon," we've compiled a list some of our favorite pieces to match the mood of each moment in the ceremony. There's a wonderful array of classical music to enhance the occasion, from the welcoming of the guests to the concluding recessional. We've featured the original versions of these works, but there are infinite arrangements available to accommodate your needs and budget.
Bach: Prelude from Cello Suite No. 1
This is possibly the most instantly recognizable work for solo cello. The simple majesty of the single instrument would work especially well in the musical prelude to the ceremony.
---
Clarke: Prince of Denmark's March
For years, this famous trumpet tune was wrongly attributed to Henry Purcell, but now we know it to be the work of Jeremiah Clarke. He originally wrote the march for royalty, and it would certainly make for a regal entrance.
---
Handel: "Arrival of the Queen of Sheba" from Solomon
Talk about a grand entrance! Handel's bright and lively piece was used in the opening ceremonies of the 2012 Olympic Games in London and would be a perfect accompaniment to walking down the aisle.
---
Mouret: "Rondeau"
Jean-Joseph Mouret's name is remembered today thanks to this one work, used for decades as the theme of the PBS program "Masterpiece." The sprightly brass fanfare has also been a long-time favorite at weddings.
---
Grieg: Wedding Day at Troldhaugen
Edvard Grieg wrote this cheerful piece to mark his 25th wedding anniversary. Originally titled "The well-wishers are coming," the beginning depicts the guests giving their best wishes to the happy newlyweds.
---
Massenet: "Méditation" from Thaïs
Jules Massenet was a famous opera composer, but he's perhaps best known for his lyrical "Méditation" for violin and orchestra - an interlude from the opera Thaïs. Consider this for a brief musical respite in the ceremony.
---
Gluck: "Dance of the Blessed Spirits" from Orphée et Eurydice
The simplicity of Gluck's beautiful, stately dance has made it a greatest hit of classical music. It's also a favorite of couples looking to add a gentle serenity to their special day.
---
Schubert: "Ave Maria"
You may be surprised to learn that Schubert's famous song was not intended for religious services. Based on a poem by Sir Walter Scott, it's a simple prayer sung by a young girl. The song's expressive power has made it universally beloved.
---
Handel: Water Music
Handel composed his famous Water Music for King George I, who presented a concert aboard a barge on the River Thames. The three suites making up the Water Music are packed with famous tunes, many of which would be ideal for a wedding celebration.
---
Mendelssohn: "On Wings of Song"
The text of Mendelssohn's famous song tells of melody's power to transport lovers to a beautiful garden with fragrant flowers, a murmuring stream, and a palm tree under which they can dream. Visions of the honeymoon to come, perhaps?
---
Mozart: "Alleluia" from Exsultate, jubilate
The final section of Mozart's motet Exsultate, jubilate sets just one word — "Alleluia." Celebratory words to provide an inspiring conclusion to a joyous occasion.
---
Widor: Toccata from Organ Symphony No. 5
Widor's thrilling showpiece for organ is very popular at weddings, especially as recessional music to accompany the newly married couple as they leave the venue together hand in hand.
---