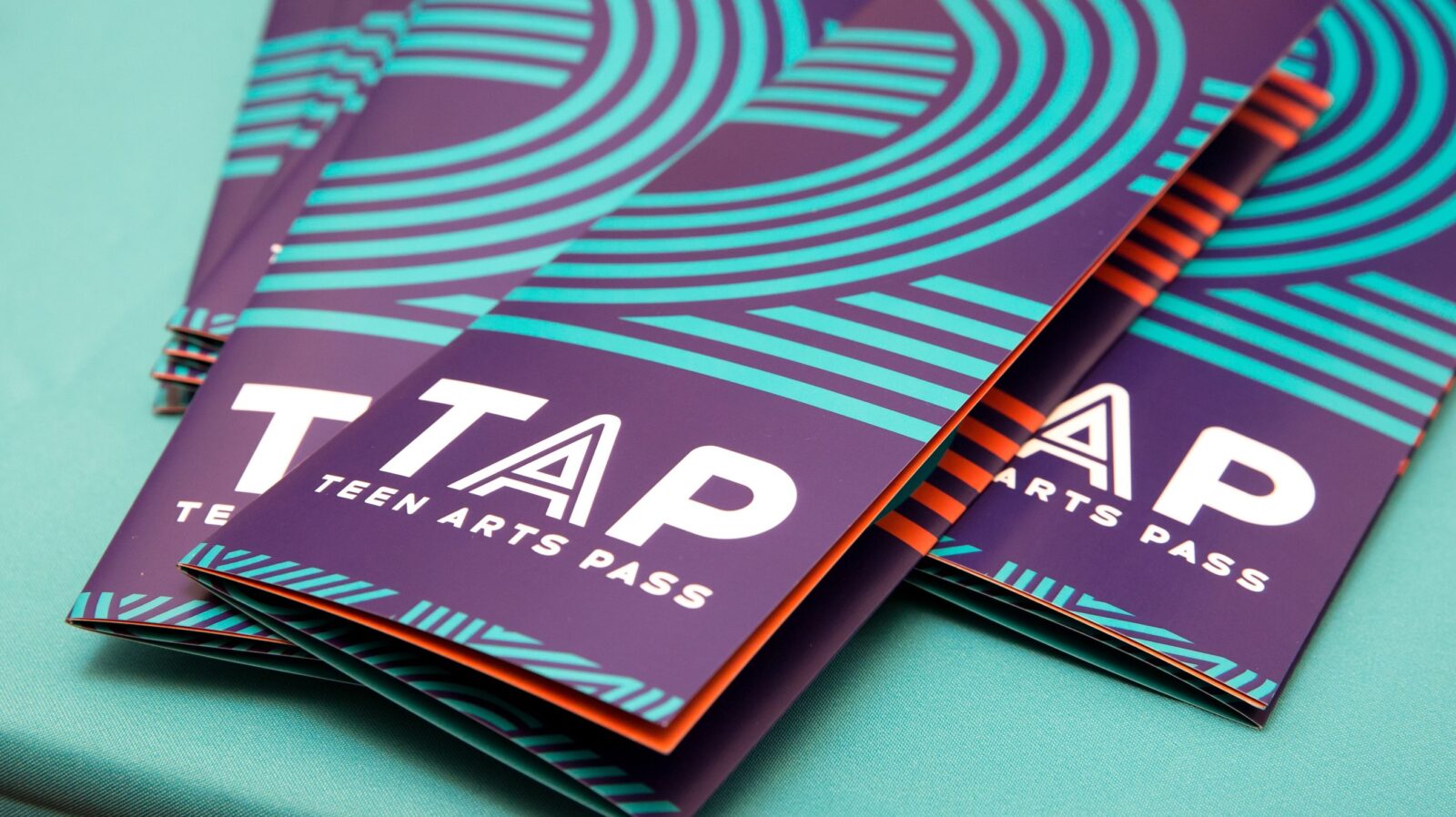 Urban Gateways, a Chicago non-profit dedicated to engaging young people in arts experiences to inspire creativity and impact social change, just launched the Teen Arts Pass (TAP). Teens ages 13-19 can register for free online to get a pass that allows them to buy $5 tickets to performances around the city. From the Chicago Symphony Orchestra to Lyric Opera of Chicago and much more, the Teen Arts Pass is making it easier for young people to have access to Chicago's great cultural institutions.
According to Tarah Ortiz Durnbaugh, a performance programs manager at Urban Gateways, TAP was inspired by a similar program in Seattle. "Our executive director, Eric Delli Bovi, found out about this idea at a national conference over two years ago, and he said, 'We need to figure out how to make this happen in Chicago.' So we started with a survey for Chicago teens to see if this would be of interest to them."
The 2017 survey polled 1,117 Chicago-area teens. Nearly 70% said that the number one barrier to attending performances in Chicago is that they cost too much, and 81% reported that they would be more likely to buy a $5 ticket for an arts event in Chicago. "Based on this data, we took it as the green light to initiate the Teen Arts Pass," Ortiz Durnbaugh said. She also noted that teens were influential in all aspects of creating the pass, from choosing the program colors to piloting the use of the TAP website.
To date, the Teen Arts Pass has over 2,000 registrants from 202 zip codes across the country (teens do not have to be Illinois residents nor do they have to be associated with a school to sign up). After registering online, students receive a digital version of the card that allows for immediate access, which can be shown on a phone or a print-out. Members then receive a plastic card in the mail. TAP's website has a performance calendar that lists available performances with $5 tickets.
Inaugural partners include the Auditorium Theatre of Roosevelt University, Barrel of Monkeys, Black Ensemble Theater, Chicago Philharmonic, Chicago Sinfonietta, Chicago Symphony Orchestra, Court Theater, Dance Center at Columbia College, ETA Creative Arts Foundation Inc., Fulcrum Point New Music Project, Goodman Theatre, Harris Theater, Joffrey Ballet, Lookingglass Theatre Company, Lyric Opera of Chicago, MCA Chicago, North Shore Center for the Performing Arts, Northlight Theatre, Old Town School of Folk Music, Reva and David Logan Center for the Arts, Ruth Page Center for the Arts, Steep Theatre Co., UChicago Presents, Victory Gardens Theater, and Writers Theatre.
Urban Gateways also recognized that the admission price for an accompanying adult could also be a barrier in attending a performance. The TAP website designates select performances with $5 companion tickets. "It's an opportunity for teens to treat their parents or guardians," Ortiz Durnbaugh emphasized, "and it makes for a great Mother's Day or Father's Day gift!"
Ortiz Durnbaugh stated that teens' responses to the Teen Arts Pass have been very positive. "After attending a live performance, students could not believe the quality of the music – they thought it was fake! It's important to make sure that there are opportunities for young people to have access to high-quality arts."