There is a historical photo taken in Mexico City in 1958 that shows Leonard Bernstein and Carlos Chávez playing with a piñata during a birthday party. This non-musical document tells a lot, because the bond among composers from different countries and cultures is made not just of serious conversations about music, but of all the moments they have shared, even fleeting, silly ones, like playing with a piñata.
Bernstein had a long and strong friendship with Carlos Chávez, the most influential Mexican composer of the 20th century. As Bernstein himself, Chávez was an organizer, promotor, conductor, teacher and a prominent figure in Mexico's artistic life.
Bernstein, like many other conductors, was enchanted by the imagination, luxurious orchestral palette, and gorgeous melodies of Brazil's Heitor Villa-Lobos. Villa-Lobos, born in 1887, Chávez born in 1899 and Bernstein, born in 1918, were musical titans of their times, and enjoyed influence at a level unimaginable today for a conductor or composer.
Like Villa-Lobos and Chávez, Bernstein wisely used his platform to promote music education and cultural exchange. One of Bernstein's Young People's Concerts, originally broadcast on television on March 8, 1963, was titled "The Latin American Spirit."
The same repertoire he explores in the program, he also recorded with the New York Philharmonic on a LP called Latin American Fiesta. The record was released by Columbia and is now available on a CD released by Sony with the addition of Bernstein's frantic Mambo and of two masterpieces by Aaron Copland: El Salón México and Danzón cubano. By listening with fresh ears to Bernstein's Fiesta, we can hear his affinity for Latin-American composers, and also the influence these composers had on Bernstein and Copland.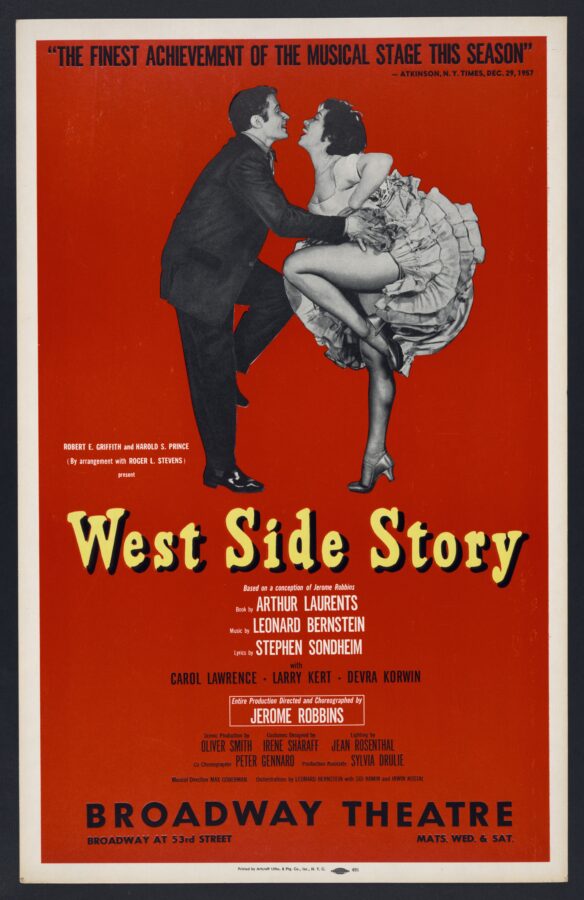 The fact that Bernstein was an avid dancer and used to visit the most popular salsa and Brazilian ballrooms in New York also helps to understand not just his taste for this music, but his skills to compose a fantastic mambo such as the one he wrote for West Side Story. He gained a deeper understanding of the polyrhythmic nature of the Afro-Cuban music during a visit to Havana, where he reportedly listened for hours to the orchestras at clubs and ballrooms.
In a two-way exchange, Copland and Bernstein were very instrumental in inviting Latin American composers to the US. The Tanglewood Festival became a very significant hub for Latin American composers in the US. Among many other visitors we should include Héctor Tosar (Uruguay), Carlos Chávez and Blas Galindo (Mexico), Juan Orrego-Salas (Chile), Antonio Estévez (Venezuela), Julián Orbón (Cuba) and Alberto Ginastera (Argentina).
Cuban-born Tania León, today one of the most important living composers, reminisces about the influence Bernstein had on her as a young girl, how she became her student, his kindness and love for Cuban music and his way of explaining and championing Latin American music to mainstream audiences in the US and around the world. Fiesta celebrates the centenary of Leonard Bernstein's birth with a look at the maestro's impact and love for Latin American music. Fiesta celebrates the centenary of Leonard Bernstein's birth with a look at the maestro's impact and love for Latin American music.