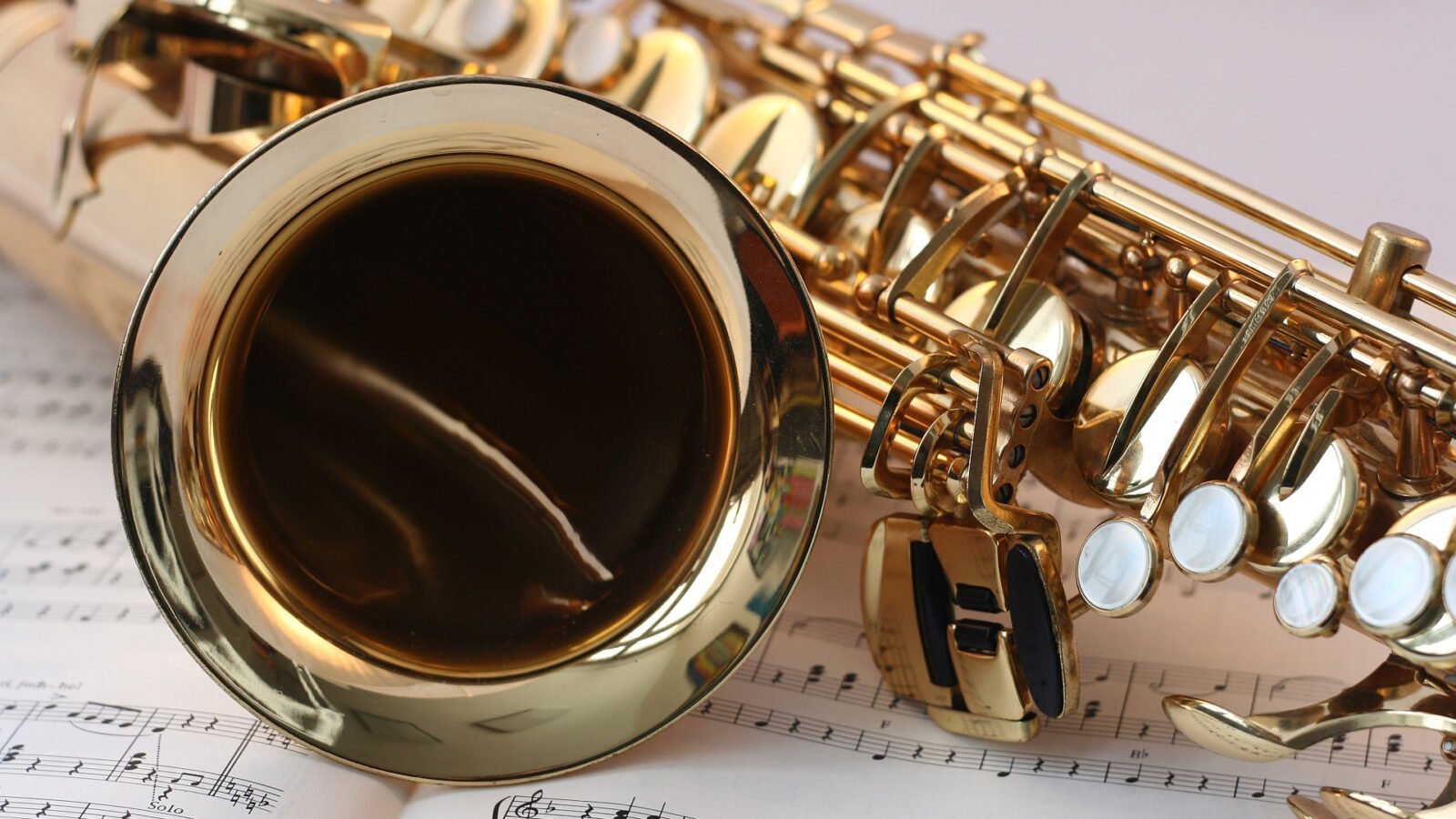 I've got a fascination with the idea of "mainstream" classical repertoire. What makes a piece popular? How does a piece survive its first few performances? What makes something a warhorse, played over and over again, easily marketed from decade to decade? Who decides what's good, anyway?
Over the last couple of weeks I've been playing a bunch of underrated concertos – ones that don't get played all that much, but maybe should be more widely known. They're rarities for all sorts of reasons: some have some tricky corners; some have unusual instrumentation; some are simply shorter than usual.
I'd like to hear more of these eighteen concertos, which I've divided into six categories.
Too Short!
Orchestras pay good money for their featured soloists, and generally they want to get value for money. That usually means programming a concerto of at least 20 minutes in duration. Shouldn't we hear more of these shorter works, though?
Claude Debussy: Saxophone Rhapsody (1911)
So it's not called a "concerto," but it is a charming little piece for an instrument we don't hear that much in the concert hall. It's got that distinctive French classical saxophone flair, with some catchy hooks.
Leoš Janáček: Violin Concerto, "The Wandering of a Little Soul" (1926-28)
Janáček made some sketches for a concerto, but opera and theater work took over the last two years of his life. Sixty years after Janáček's death, Czech musicologists assembled the fragments of a concerto, referring to those final theater works for guidance and plumbing their emotional depths.
Dmitri Kabalevsky: Violin Concerto in C, Op. 48 (1948)
This composer's works are often written off as "student pieces." While Kabalevsky did explicitly compose this work for younger performers, and while it doesn't call for the dizzyingly fast runs of Tchaikovsky or Sarasate, it's still a sunny piece that can brighten any afternoon. And if it was good enough for David Oistrakh…
Nikolai Rimsky-Korsakov: Piano Concerto in C-sharp minor, Op. 30 (1882-83)
There's a lot of Franz Liszt's fantasia-style piano writing in here – and Rimsky-Korsakov himself was the first to acknowledge it. But this work differs from Liszt in its distinctly full-blooded Russian earthiness, based on a folk tune collected by Mily Balakirev.
Rued Langgaard: Violin Concerto (1943-44)
Rued Who? Derided as the cranky old man of the Danish music scene, Langgaard never particularly endeared himself to his colleagues. But this Gramophone article advocates for him in the strongest possible terms, and his highly individual compositions make jumps of style that "mainstream" composers of his time seldom tried. Another oddity: this "violin concerto" has a significant piano part.
Bohuslav Martinů: Double Concerto (1938)
1938 was not a good year for Czechoslovakia: the country spent much of the year waiting for an invasion from Nazi Germany, and Britain and France advised it to surrender the Sudetenland. The composer Bohuslav Martinů keenly felt the threat of war all the way from Switzerland when he took the Baroque concerto grosso form and wrote Europe's anxiety into music for solo piano, two string orchestras, and timpani.
Frank Martin: Concerto for seven wind instruments, timpani, percussion and string orchestra (1949)
This work is a chance for an orchestra's wind and brass principals to get their solo moments and interweave those lines with their colleagues. If you like Stravinsky's neoclassical works you may like this, going from the mysterious and elegant to a rousing march at the end.
Max Bruch: Violin Concerto No. 2 in D minor, Op. 44 (1877)
Poor Max. People think of him as a one-hit wonder for his G minor Violin Concerto – a warhorse by anyone's definition – but few of his other pieces managed to stick. His G minor was championed by Joseph Joachim and has survived the generations; this D minor concerto was written for Pablo de Sarasate and didn't. Maybe it's the mismatch of German composer and Spanish drama – Sarasate suggested a narrative – but I still think there's something to it, even if the G minor is more successful.
Igor Stravinsky: Violin Concerto (1931)
If you've composed the likes of Firebird and Rite of Spring, you don't need to put out a virtuoso showpiece to know you can thrill an audience. The solo violinist isn't in battle with the orchestra: this is chamber music. It's delightful and piquant and a great example of Stravinsky's neoclassical period.
Benjamin Britten: Piano Concerto, Op. 13 (1938)
Britten was just 24 when he took the Proms by storm in London. It's hard to know why this piece isn't played more than it is: it's on the long side for a concerto, but it is so full of life and youthful vigor. Enjoy a performance by another young English pianist at the Proms, 75 years after its premiere.
William Walton: Viola Concerto (1929)
No viola jokes here — it's a shame that this isn't played more often. The original soloist, Lionel Tertis, was intimidated by its modernity. Later he enthusiastically took it up once he saw the premiere performance by Paul Hindemith at the 1929 Proms, just a few weeks before the great financial crash. It's a forward-looking work, full of vim, with a post-Romantic 1920s energy.
Karol Szymanowski: Violin Concerto No. 1, Op. 35 (1916)
So many scrumptious harmonies! Both the solo part and the orchestration shimmer; both this piece and the composer deserve to be more widely known.
Mieczysław Weinberg: Cello Concerto in D minor, Op. 43 (1948)
Mieczysław, or Moishe, or Moisei, or Mietek – he went by many varied names across Polish, Russian and Yiddish. Coming out of a Warsaw Yiddish theater family, he escaped to the Soviet Union once Germany invaded Poland, but Stalinism was not kind to his professional prospects. Lyric Opera of Chicago performed his opera The Passenger a few years ago; a lot of the same depth of sorrow is found in this piece, which lived in the desk drawer for over a decade before it was played in concert.
Karol Szymanowski: Symphony No. 4, Op. 60, "Symphonie concertante" (1932)
More Szymanowski! After losing his job at the Warsaw Conservatory, he wrote this vehicle for himself as pianist — a grand sweeping odyssey that wouldn't be out of place on a golden-age Hollywood film. It was Szymanowski's compatriot and good friend Arthur Rubinstein who championed the work more widely, across Europe and in the United States.
Aulis Sallinen: Chamber Music III, "The Nocturnal Dances of Don Juanquixote," Op. 58 (1986)
This is a cello concerto, so it's impossible not to think of Richard Strauss's Don Quixote. While Strauss's cellist gallivants across fields and tilts at windmills by day, the Don of Finnish composer Aulis Sallinen is more conflicted. He goes through worried visions, serenaded dreams, gypsy dances, and this piece finishes with flustered blinking as dawn arrives and the protagonist awakes.
Magnus Lindberg: Clarinet Concerto (2001-2002)
Another Finnish composer: Lindberg is known for his sumptuous orchestral textures, and his Clarinet Concerto combines those textures with some of his best tunes. The soloist Kari Kriikku has a total command of the highest ranges of the clarinet, as well as some multiphonics that swoop across beds of strings to wondrous effect.
John Psathas: View from Olympus (2002)
This concerto for piano, percussion and orchestra is a thrilling, rocking ride. The New Zealand composer draws on the rhythms of his Greek heritage and the Greek love of dance. The outer movements are called "The Furies" and "Dance of the Maenads" — depicting vengeful spirits and crazed devotees of Bacchus — but in the middle movement, Psathas expresses his love for his children.
Though there's not a video for the full performance, this interesting documentary takes a look at Psathas and features rehearsals for and excerpts of View from Olympus.
---
Have any underrated concertos you'd like to add? Let us know in the comments section below!