The United States is the land of the free and the home of a lot of diverse musicians! Did you know that some of our nation's leaders past and present could hold their own at a conductor's podium? Regardless of their political party, many presidents from Jefferson to Nixon to Obama might all agree on one thing: music is important in our lives.
---
Thomas Jefferson
3rd President (March 4, 1801 – March 4, 1809)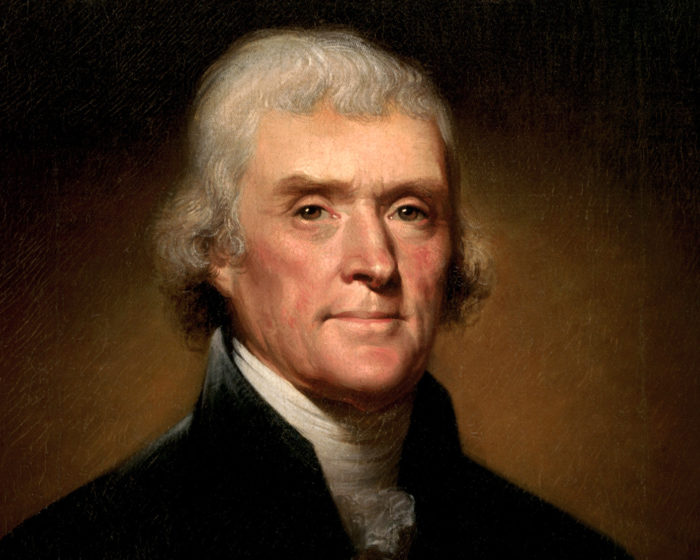 When Thomas Jefferson wasn't busy writing the Declaration of Independence, he was often practicing music. According to firsthand accounts, he was "always singing when ridin' or walkin'" around his estate, Monticello. Also an accomplished amateur violinist, he owned at least three different violins during his lifetime, one of which was rumored to be the handiwork of master luthier Nicolò Amati. Though Jefferson's repertoire encompassed concertos by Vivaldi, Handel, and Boccherini, our third president found he was in lonely company as a classically-inclined American musician. As he lamented, "[Music] is the favorite passion of my soul, [but] fortune has cast my lot in a country where it is in a state of deplorable barbarism."
---
John Quincy Adams
6th President (March 4, 1825 – March 4, 1829)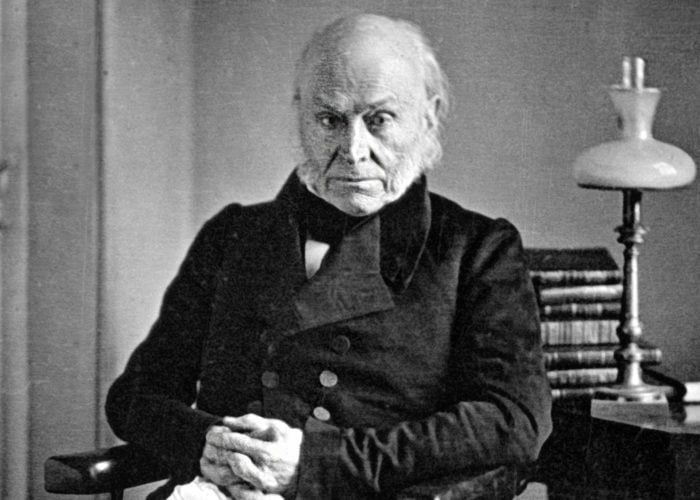 The younger President Adams played the flute, a skill he honed while a student at Harvard and an attorney apprentice in Newburyport. Though he was known to partake in drunken, late-night jam sessions with friends, there is evidence that Adams studied the instrument quite seriously. He wrote to his mother, Abigail, about receiving lessons while a student at Harvard, and some handwritten manuscripts of flute music from this period survive that are signed in Adams' hand. However, Adams had similar things to say as Thomas Jefferson regarding the state of music in the U.S.: "I am extremely fond of music, and by dint of great pains have learnt to blow very badly the flute . . . I console myself with the idea of being an American, and therefore not susceptible of great musical powers." Though apparently no virtuoso, Adams oversaw the beginning of a major musical tradition: Under his presidency, "Hail to the Chief" was played for the first time.
---
John Tyler
10th President (April 4, 1841 – March 4, 1845)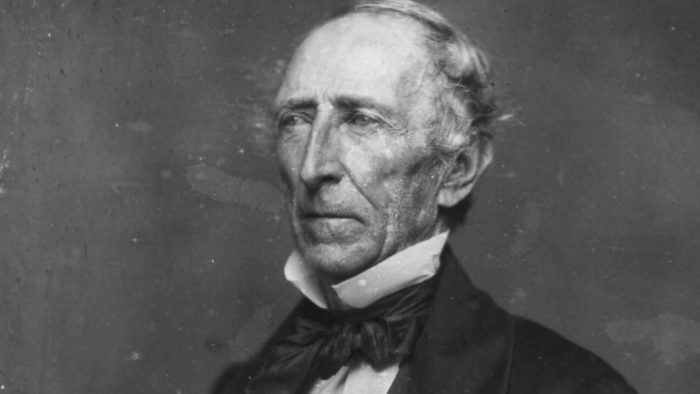 Though poor John Tyler has gone down in history as one of our most forgettable presidents, there's more to our tenth president than meets the eye. For example, as a young man, he was accomplished enough to consider becoming a concert violinist. However, he was pushed to study law with his father. Tyler's talent came in handy later in life, when he would entertain guests by playing duets with his wife, Julia, a guitarist. In retirement, Tyler was able to re-devote himself to his first love in earnest, and spent most of his twilight years playing the violin and fiddle. Tyler's violin was even immortalized as part of the president's bronze likeness in Rapid City, South Dakota — a testament to his lifelong love for music.
---
Warren G. Harding
29th President (March 4, 1921 – August 2, 1923)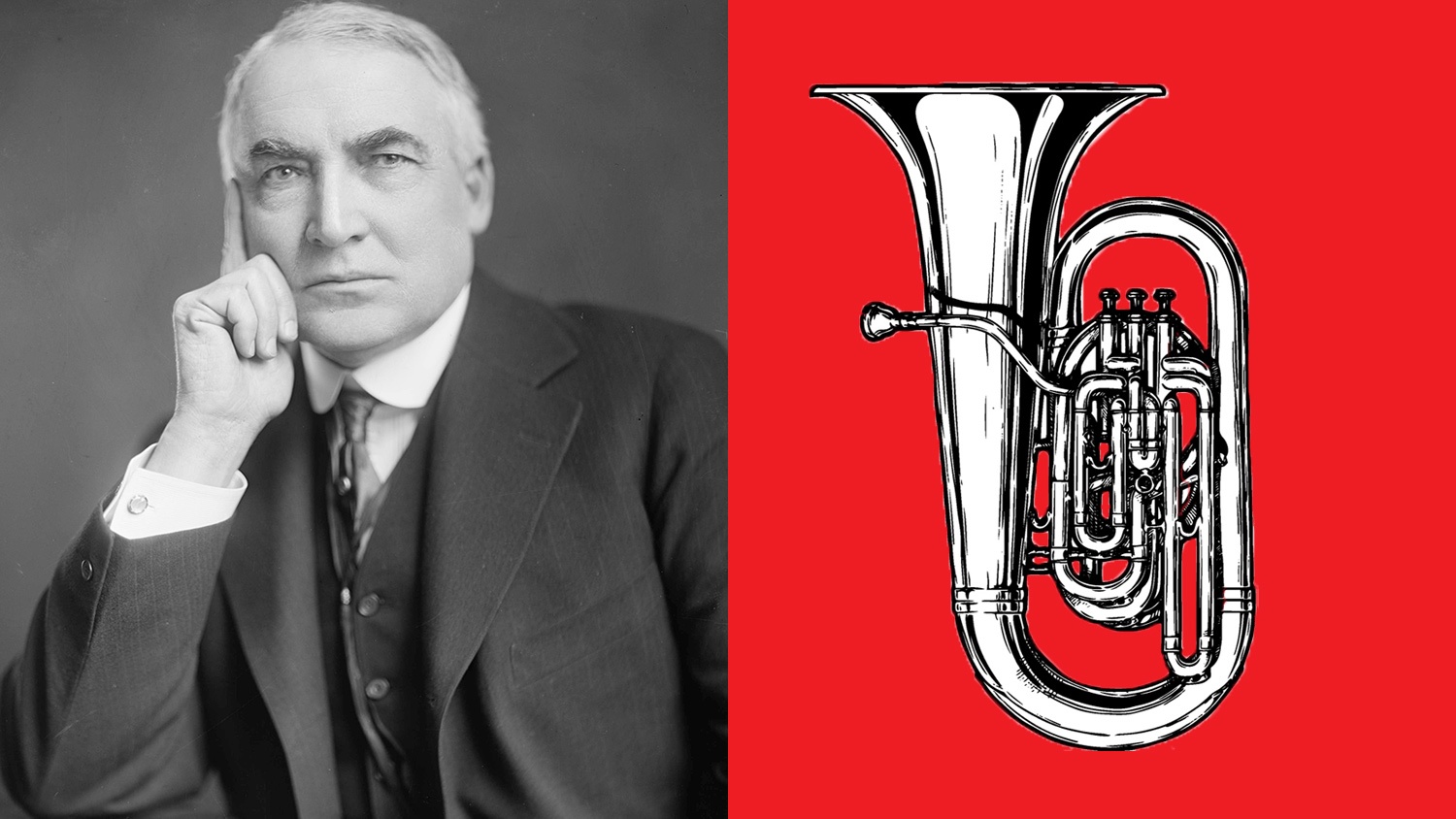 With a legacy marred by scandals, Warren G. Harding wasn't exactly a lovable guy. But he did know to carry a tune—and on just about every instrument, too. He once boasted that he "played every instrument but the slide trombone and the E-flat cornet," and used his musical knowledge to organize the Citizen's Cornet Band, which played at both the Democratic and Republican Party's rallies. As a gimmick, he even played the tuba at the 1920 Democratic convention to celebrate his nomination.
---
Harry Truman
33rd
 

President (April 12, 1945 – January 20, 1953)

Fifty years before Bill Clinton played saxophone on the Arsenio Hall Show, Harry Truman became the first president to have his musicianship associated with his public persona, thanks to this historic photo op with Lauren Bacall. But, as always, there's more to the story. From an early age, Truman was serious about the piano, waking up as early as 5 in the morning to squeeze in some practice before school. He seemed to be on track to becoming a concert pianist, but he suddenly stopped taking lessons at 15, believing he wasn't good enough. As he quipped later on, "My choice early in life was either to be a piano-player in a whorehouse, or a politician. And to tell the truth, there's hardly any difference." However, his love of the piano sustained him for the rest of his life, with some of his favorite compositions being Chopin's A-Flat Waltz, Opus 42, Mozart's Piano Sonata in A-Major, Beethoven's Piano Concert No. 4 in G, and Johann Strauss's Blue Danube Waltz. He also was also fond of Debussy and Gershwin.
---
Richard Nixon
37th President (January 20, 1969 – August 9, 1974)
---
---
Richard Nixon was another notable presidential pianist. Nixon picked up many musical instruments over the years; besides piano, he also played saxophone, clarinet, violin, and accordion. His musical inclinations were noticed by his mother, who sent him 200 miles away to live and study music with his conservatory-trained aunt when he was 12. He only lived with her for six months, but it nurtured a love of music that stayed with him for life. Though Nixon allegedly didn't know how to read music, he picked up complex pieces by ear and was a talented improviser, as evidenced by his famous appearance on Jack Paar's Tonight Show playing his "Piano Concerto No. 1."
---
Bill Clinton
42nd President (January 20, 1993 – January 20, 2001)
---
---
Like others on this list, Bill Clinton considered a career in music before he considered a career in politics. As a student, he sang in the school choir and practiced the saxophone as many as four hours a day, winning first chair in Arkansas' All-State Band. But, echoing Harry Truman, he stopped short of a professional career, later explaining, "I loved music and thought I could be very good, but I knew I would never be John Coltrane or Stan Getz." But Clinton's musical talents are more than just fun bits of presidential trivia. In the case of his appearance playing saxophone on the Arsenio Hall Show, his talents might have proved politically advantageous, with pundits claiming that his 1992 performance helped him gain traction among young and minority voters.
---
---
Barack Obama
44th
 

President (January 20, 2009 – January 20, 2017)
---
Regardless of political affiliation, Americans can agree that Barack Obama has quite the set of pipes. He's been known to sing in public, crooning lines from Al Green's "Let's Stay Together" and joining BB King in a rendition of "Sweet Home Chicago." Most recently, shared an emotional performance of "Amazing Grace" at the memorial service of Rev. Clementa Pickney, who was tragically killed in July's church shooting in Charleston. In 2015, the former President even shared his summer Spotify playlist, which includes selections by John Coltrane, Nina Simone, the Rolling Stones, and Beyoncé.
---
---
This story was originally published on November 9, 2015. It has been updated to reflect that Barack Obama is no longer the President.