Over the next several days, we'll share some New Years' resolutions and goals from hosts and friends of WFMT. To start, let's hear what Morning Show host Dennis Moore is planning to prioritize in 2019. 
The turn of the year presents the perfect opportunity for reflection on one's life. When it comes to music, and its place in your life, have you ever thought about how you want to change or improve, or what you want to discover? Whether you sing or play an instrument yourself, or are simply an avid listener, here are some thoughts on how to make the new year an especially enriching one.
1. Expand your musical horizons.
Get out of your musical "comfort zone." I often think of pieces of music I know and love as old friends. But making new friends can be exciting and life-changing. With so many ways to download or stream music, it's easier than ever to sample a wide musical menu, from Indie Folk, to Neo-Soul, to Latin jazz. A YouTube search is a terrific way to graze and explore a wide variety of genres and styles.
One of the inspiring artists I discovered via YouTube is keyboard player and gospel musician Cory Henry, best known for his work with the jazz-pop ensemble Snarky Puppy. This Brooklyn-born musician is touring now with his own group, The Funk Apostles. In 2019, I want to try different kinds of music I wouldn't normally think about listening to, such as foreign movie soundtracks. It's possible to enter just those three words as search terms and find an amazing wealth of clips from which to start exploring.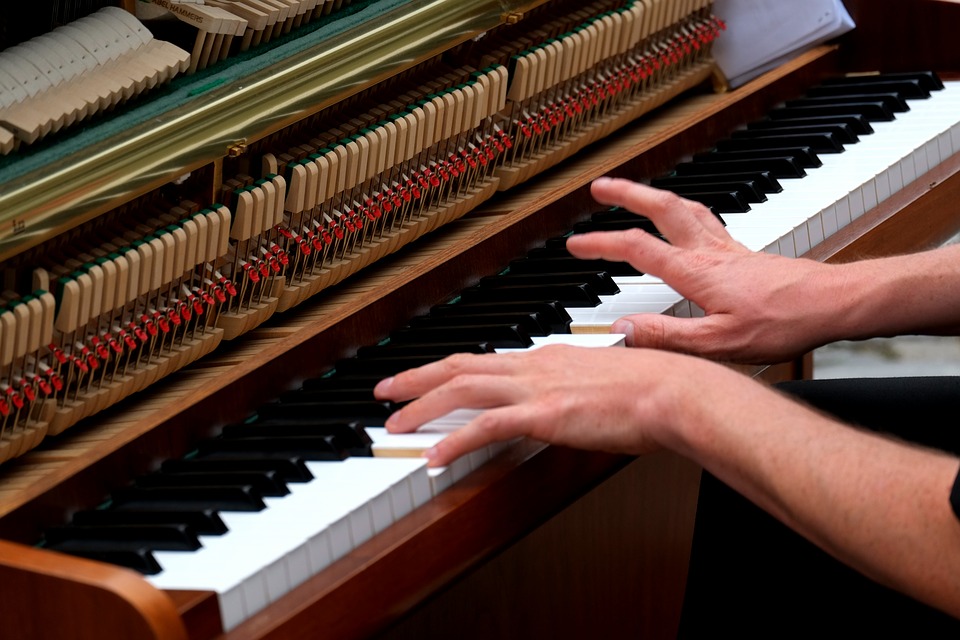 2. Invest in your own musical skills.
If you are a singer or instrumentalist, practice more (or just more mindfully), attend a masterclass, take lessons, or participate in a local orchestra or chamber group in your area.
It's a stretch for me, with my busy schedule (up by 3:45 AM, home by late afternoon, at which point I need to have an early dinner and go to bed early), but I've made a goal of sitting down at the piano to practice for an hour every day. If a full hour isn't in the cards, I know can still accomplish a lot with a tightly-focused 15 or 20 minutes. The main thing is having a daily discipline.
3. Find more ways to bring live music into your life.
Attend at least one concert each quarter of 2019. As life gets busy, it's easy to underestimate the importance of hearing music live. There's nothing that can take the place of an in-person concert experience. What's missing when you're sitting at home listening to great recordings on the radio or in your own collection is the energy and feeling as the music surrounds you on all sides. And the musicians are performing just for you, without the "middleman" who determines which take you'll hear on a recording.
I've decided to try to identify at least one concert I'd like to attend each month. (Some of my friends attend several concerts a week. I don't think I can keep up with them!) For classical concerts, check out chicagoclassicalreview.com. To broaden your musical horizons, view the concert/event listings at chicagoreader.com.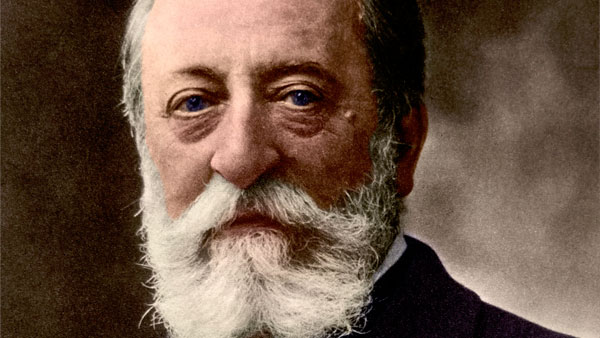 4. Read a book-length composer biography to get to know that composer (and understand their music) more deeply.
My choice for 2019 is Camille Saint-Saëns. His interests were deep and wide. A true renaissance man, Saint-Saëns was a pianist, organist, and conductor who often traveled to exotic locales. An expert in math, Saint-Saëns passionately pursued a wide variety of scientific disciplines, including astronomy and geology. And what must it have been like to start composing at the age of four!
All the best to you in your musical pursuits for 2019!