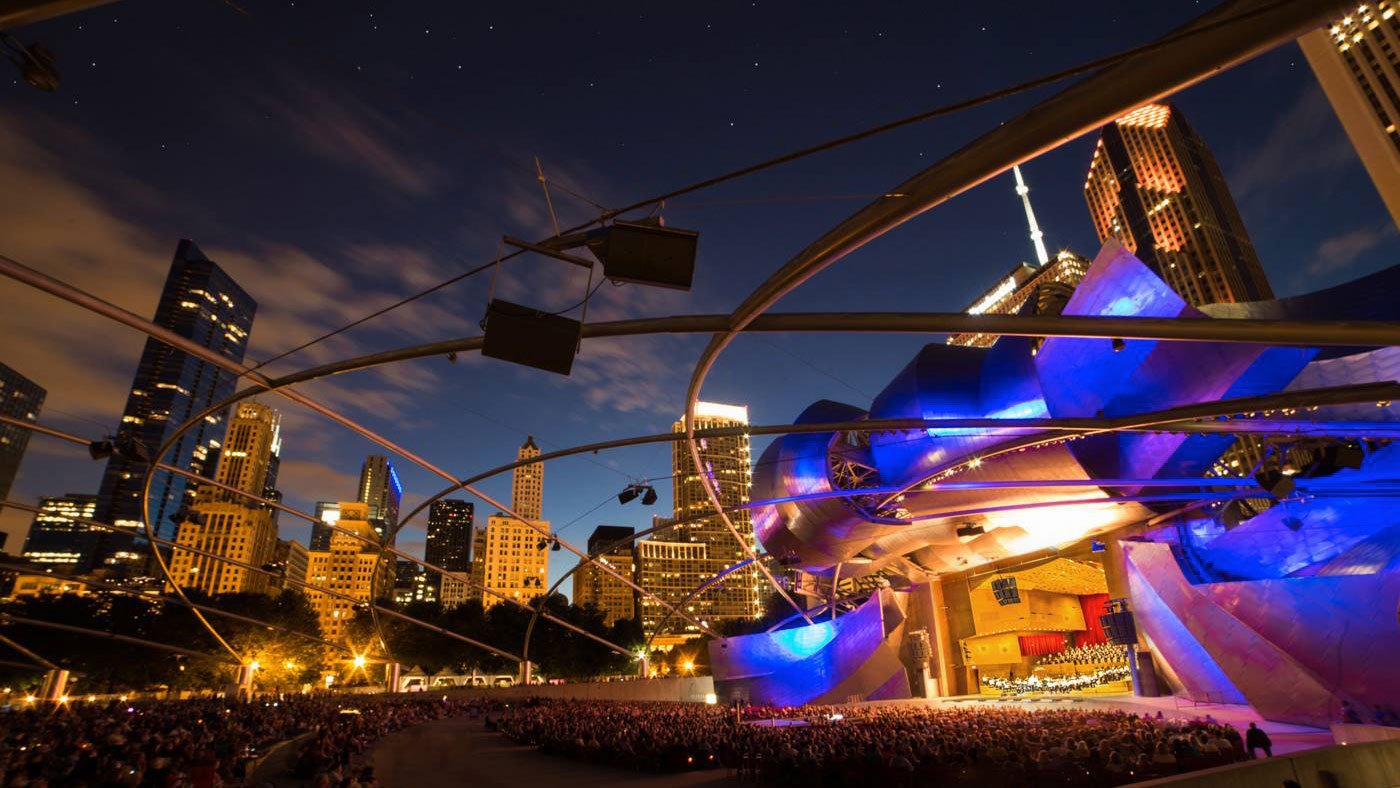 The Grant Park Music Festival's annual Independence Day Salute is a Chicago tradition, and one of the most colorful aspects of the July 4 tradition is the festival's chorus director, Christopher Bell. Each year, Christopher, conducts the celebratory performance, and each year, he finds a way to wow us with a new, extraordinary, star-spangled outfit. To celebrate the Fourth of July and WFMT's Grant Park broadcast, we ranked Christopher Bell's best Independence Day outfits.
---

5. This look is a classic, with a crisp vest and tie. Understated, all things considered.

4. Christopher's patriotic cowboy hat lends some needed sun protection and dresses down the on-theme suit and tie combo. Genius!

3. We knew Christopher had conquered fashion, but with this Captain America costume, he proved he can pull off fandom, too. Artists, Assemble!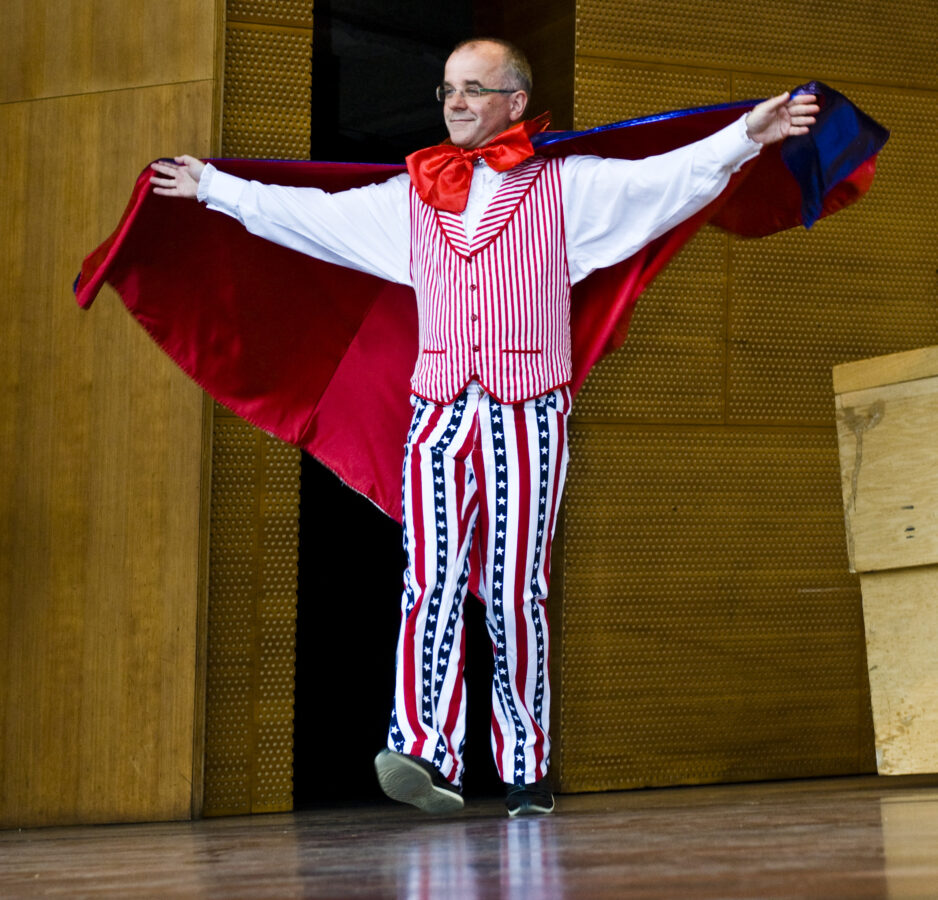 2. Even though we're not 100% sure what is going on here, with the cape, oversized bowtie, and striped pants, we have to admit that we are here for it.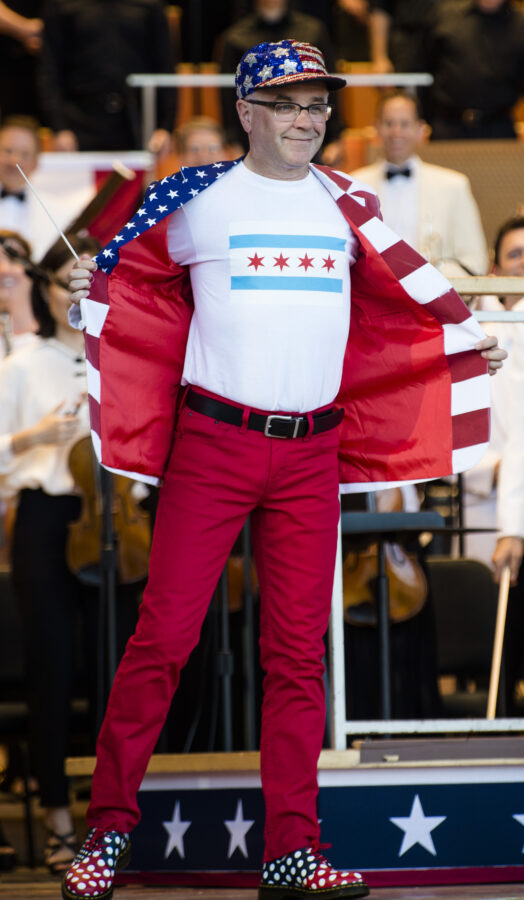 1. This is a man at the top of his game. The glittery hat. The red, white, and blue shoes. The jacket. Plus, he reminds us all that Chicago's flag features stripes, stars, and red, white & blue.
We don't know about you, but we can't wait to see what Christopher wears this year!
---
Attend the Grant Park Music Festival's Independence Day Salute in person at Millennium Park or tune in on WFMT at 6:30 pm on July 4 for a program of lively and patriotic music featuring flutist Mary Stolper and baritone John Orduña.