During the noon hour of October 1, 2019 — Program Director David Polk's last day at WFMT — he will be on the air sharing some of his favorite musical memories from his time at the station. Here are 19 pieces, songs, and memories that David will always associate with WFMT, plus two that you'll have to tune in to hear.
After nearly 14 years at WFMT, I've decided to move on, and while in WFMT terms I've barely reached adolescence here (we just celebrated music director Andi Lamoreaux's 50th anniversary at WFMT!), it's been enough time to amass a huge collection of music that I will always associate with the place. On this, my last day here, I want to share with you just a few of my favorite musical gems that I'll be taking with me in spirit. That my list is so eclectic in terms of genres, types of musicians (newer, experienced, famous, and almost famous), and era reflects the breadth of programming and sense of adventure that has always been a part of and continues to be a core part of WFMT's unique essence and mission. To have helped continue this legacy has been the privilege of a lifetime.
---
I'll begin with a short tribute to Studs Terkel, WFMT's official "free spirit" for 44 years. One of my very first assignments here was to assist Studs in booking radio interviews for his second memoir (and final book published while he was still alive), Touch and Go. At that time, he was too frail to travel, so he did remote interviews with stations around the country that would dial in to WFMT. As we entered the studio in the morning, he warned me that he was "deaf as a doorknob" and required that the studio headphones be turned up at full volume. But I soon observed that his hearing, while poor indeed, seemed to get better or worse depending on how much he liked each question being asked of him.
This first song, by Pete Seeger, was a selection of Studs for one of his many disc (all music) shows (I've maintained a playlist of many of Studs' selections from these shows). Studs had been an early champion of Seeger's. Followed by a favorite, joyous interview clip of Studs and Leonard Bernstein in the studio singing together, which I've always loved. And ending with blues artist Big Bill Broonzy, who was also championed by Studs, and who is the originator of one of my favorite quotes: "All music is folk music, I ain't never heard no horse sing a song."
---
---
---
---
---
---
Also in my first year at WFMT, I was asked (at the last minute) to page-turn for violinist Jennifer Koh's pianist when she appeared on "Live from WFMT." What I didn't realize at the time that this fierce violinist did not choose a program of Brahms or Beethoven, but rather of new music containing time signatures I had never heard of before. After a moment of shock, I somehow made it through with only one incorrect page turn. A year later, I heard another live program on the station featuring a lot of difficult new music and I thought how lucky I was to not be page-turning that evening. When Kerry Frumkin revealed that this was a rebroadcast of the Jennifer Koh program from a year earlier, I realized that I was page turning!
---
---
---
This piece by Giovanni Sollima, composed in 1999, was performed on Introductions, the Saturday morning program I worked on and hosted for the better part of a decade (now Michael San Gabino has been doing a fantastic job hosting and producing the show for several years now). When we launched the program, we were told by other radio stations that we'd run out of qualified students within months. It's now been over 11 years and the students keep coming, which is a testament to the amazing music teachers we have in our region. Benjamin Lash performed "Alone" when he was in high school, and just this week it was announced that he's been appointed as part of the cello faculty at the Colburn Community School of Performing Arts in LA. I love the forward, hopeful momentum that this piece invokes.
(Benjamin Lash does not have a commercial recording of "Alone," so we've embedded this interpretation by cellist Jeehyung Moon. Tune in to WFMT during the noon hour to hear Benjamin's performance from Introductions)
---
---
---
Matthew Lipman is another student we first featured when he was in high school. And while we generally feature students only one time each (to allow even more students the opportunity to perform), Matthew returned multiple times because he kept winning competitions for which a performance on WFMT was one of the prizes. He's now a globetrotting member of the Chamber Music Society of Lincoln Center in New York. This Carmen Fantasy is on his latest album with Chicago's own Cedille Records.
---
---
---
The great German violinist Anne-Sophie Mutter came to WFMT years ago to present a "guest host" program of some of her own favorite pieces of music. Her playlist included music by Michael Jackson, Brazilian samba, and this selection by Italian film composer Nina Rota, who scored many of Federico Fellini's films. I'm pretty sure Mutter's program was the first time I had heard of Rota or Fellini and both have been favorites of mine ever since. This is the main theme from 8½, conducted by a former student of Nina Rota, Chicago Symphony Orchestra music director Riccardo Muti.
---
---
---
There are a handful of quirky, pieces of music that have been floating around the WFMT library for decades and that you probably won't ever hear anywhere else, not even on the internet. I don't remember when I first heard "I'll Turn into a Chokecherry Tree" by the Russian Folk choir of Omsk, but it's one of my favorites. I tried very hard to obtain the rights to be able to offer this beautiful old Russian album during a pledge drive, but unfortunately, I was unsuccessful, so you'll have to live with the occasional radio play.
("I'll Turn into a Chokecherry Tree" is not available online, so tune in to WFMT in the noon hour to hear this piece)
---
The next five selections are dedicated to the person who brought me to WFMT, our late Critic-at-Large Andrew Patner. Terry Callier (Andrew would have wanted me to know that his last name is pronounced KA-LEE-AIR) was a Chicago singer-songwriter who experienced more fame in Europe than he did here. And when he died in 2012, Andrew devoted an entire program to him, which included "Cotton Eyed Joe." We received so much great listener response to it, and you'll hear why. Paul Robeson, Marian Anderson, and Mahalia Jackson all form a part of the pantheon of WFMT "patron saints," according to Andrew (and I think everyone here would agree). Bobby Short was one of Andrew's favorite musicians. Andrew once told me that touring musicians and actors often long for someone to talk to while they're on the road. So when Illinois-native cabaret legend Bobby Short was passing through Chicago, Andrew looked his hotel up and they maintained a friendship until Short's death in 2005.
---
---
---
---
---
I heard the following lovely selection on The Midnight Special a couple of years ago, and it's just a song I love in a recording that I love. Sheldon Harnick and his writing partner Jerry Bock singing a tune from their musical She Loves Me. It feels like we, the listener, are in on the act of creation here. The duo is best known for writing Fiddler on the Roof, and — lucky me — I got to sit in the studio when Andrew interviewed Harnick on WFMT.
---
---
---
In my job interview for WFMT I pitched the idea of going to Warsaw to broadcast from what is sometimes called the "Olympics of the piano," the International Frydryk Chopin Piano Competition. And 5 years later, we did it! And then again 5 years after that. To be in that musical bubble of a concert hall for 3 weeks where nothing is more important than finding the next great Chopin interpreter was a memory I will treasure. And that the winner of the previous competition was someone I had personally been rooting for made it even more fun. That person was South Korean pianist Seong-Jin Cho.
---
---
---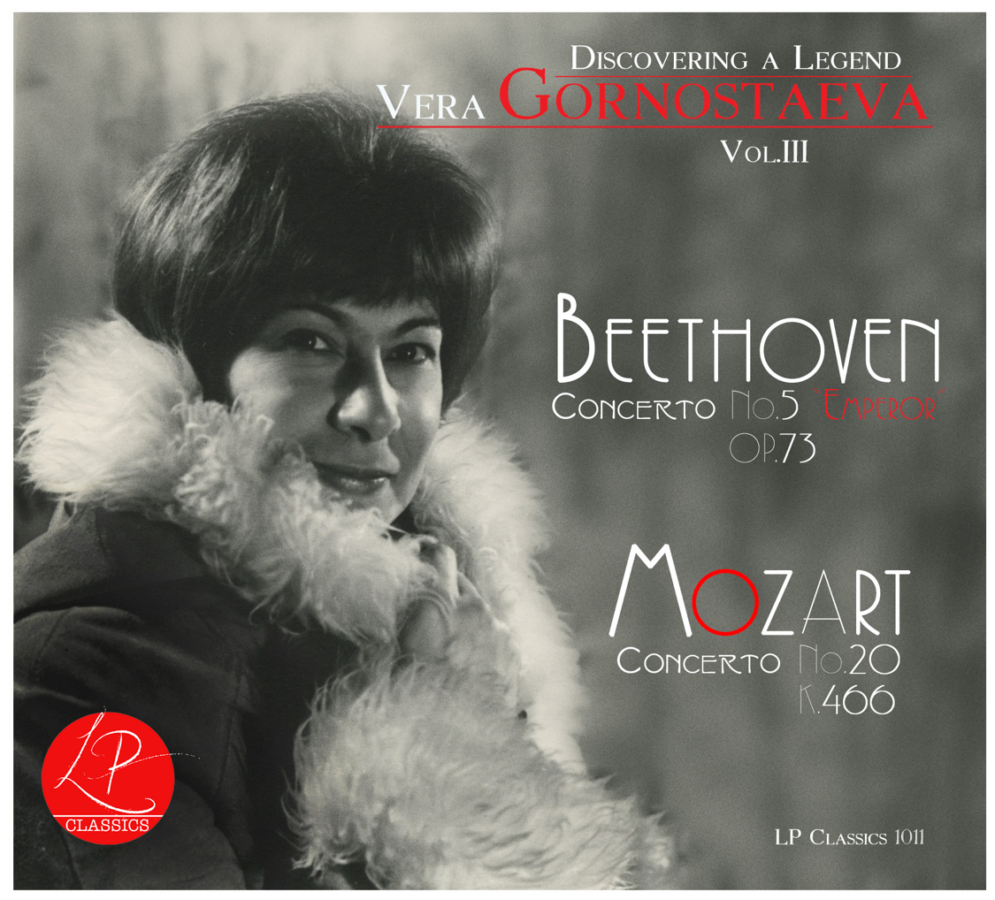 Few things were more exciting in my time here than introducing our listeners to mostly unknown pianist named Vera Gornostaeva, and to do so during a membership drive no less is par for the course on WFMT. Her recordings helped us break so many records (most number of pledges in a day, for example), and during one drive we sent out about 7,000 of her albums to our members. It was all thanks to a chance encounter with the pianists Vassily Primakov and Natalia Lavrova, who I met while covering the Dranoff Duo Piano Competition in Miami. Even more gratifying was knowing that Vera herself was able to know about her popularity in Chicago before she died.
---
---
---
Riccardo Muti chose his own recording of "Soave sia il vento" with the Vienna Philharmonic for Andrew Patner's memorial celebration. And while I'm not yet dead myself, I think this trio works just as well for anyone in a life transition. May the wind be gentle to me during my upcoming adventure in New York. I'll do my best to take it easy, but take it. I wish everyone at WFMT, colleagues and listeners alike, all the best, with appreciation.
---
---
---
Join us during the noon hour on October 1, 2019 to hear David Polk share these pieces and discuss his time at WFMT.