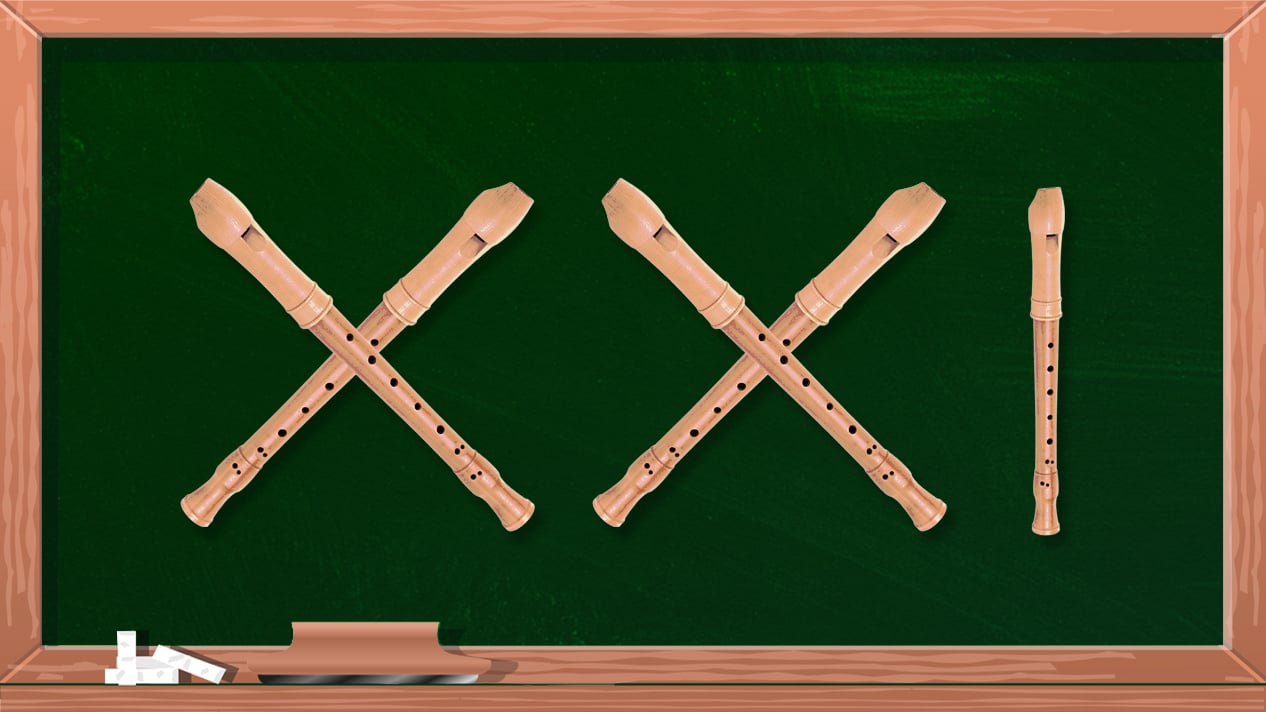 Playing music on an orchestral instrument has many obstacles — you need to learn how to hold it, strum it, blow through it, or finger it correctly: huge accomplishments, and this is before you can express one line of music. To this frustrating challenge that tests the most patient adults, you add the fight of small, poorly made instruments that even teachers struggle to play in tune.
The recorder is different. You can hit the ground running with the Stradivarius of recorders – the five-dollar plastic alto Yamaha! It's a special instrument, it's one that students can play on their own, in tune, and with a simple fingering chart and a reasonable amount of air in your lungs, you can start to express your inner love of music. Plus, many of the pieces for the recorder are Baroque and Renaissance works written in a straightforward style that is easy for a student to read.
For some, the recorder may call to mind a tortured, pitchy performance of "Hot Cross Buns" or "Jingle Bells" from elementary school, but here are 21 recorder pieces that make full use of the instrument's virtuosic potential.
---