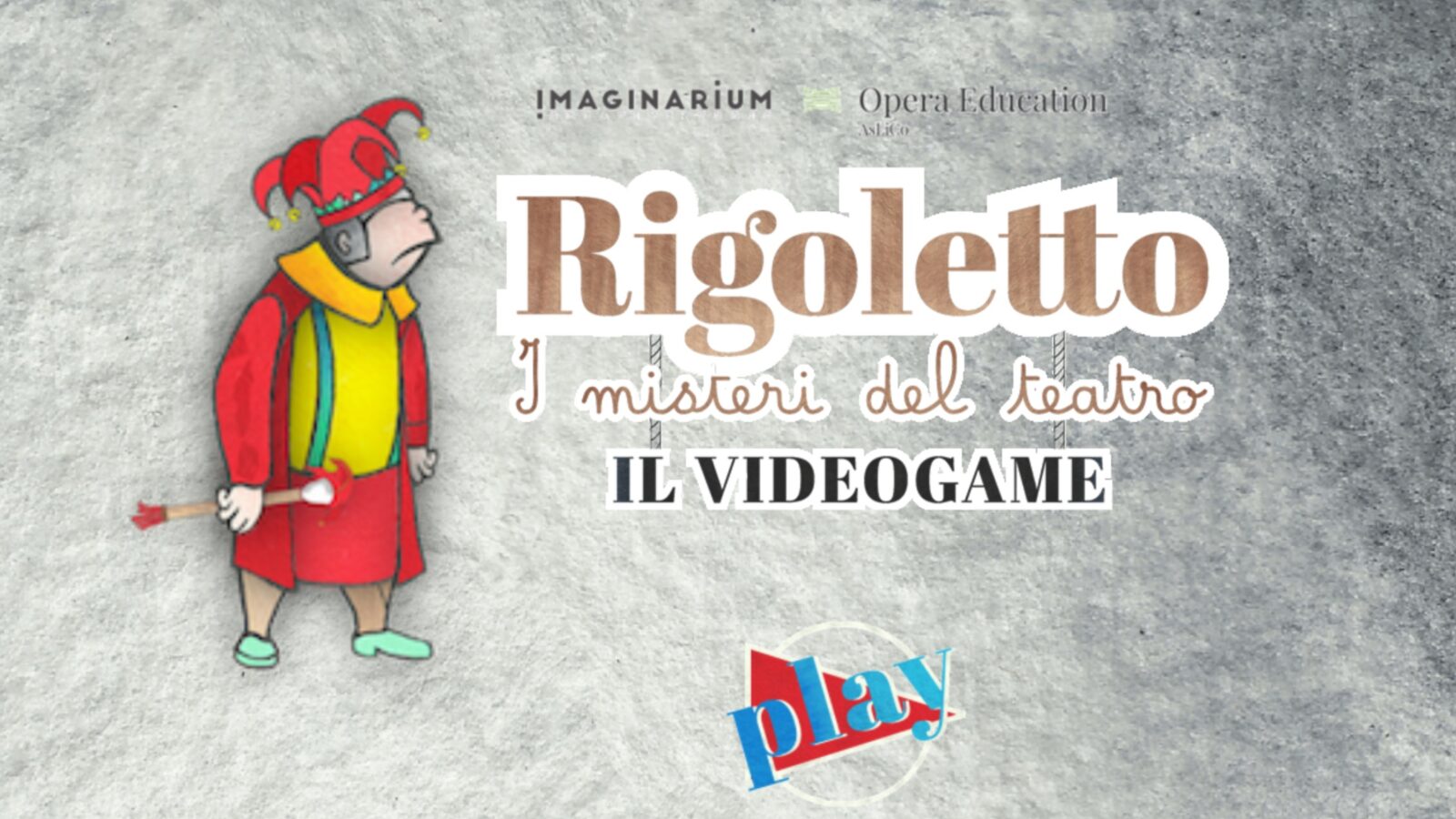 How to introduce children and young adults to opera? Generations of impresarios and educators alike have struggled to find an answer to this question. Parents, some of whom may be "picky eaters" themselves when it comes to classical music in general and opera in particular, have discovered that the suggestion to "try it, it's good for you!" fails to persuade. In Verdi's opera Rigoletto, the Duke of Mantua's courtiers may have been seduced by "il vino, le feste, la danza, battaglie, conviti" — wine, parties, dancing, battles, and banquets. But these enticements are not really appropriate for children. Maybe, just maybe, if opera's many facets, both behind the scenes and in the front of the house, could be adapted to a format that has already won kids over… Could one answer be an opera-inspired video game?
It should not be surprising that one possible solution comes from the birthplace of opera itself: Italy. Project Opera Domani, under the auspices of Associazione Lirica e Concertistica, had the idea to create a video game inspired by the music and story of Verdi's Rigoletto. The group turned to the artists, video game creators, and mobile device and web developers of Imaginarium Creative Studio to realize the idea. In an homage to the aesthetics of the platform games of the '80s, all the graphic elements were drawn and painted by hand.
Rigoletto: Mysteries of the Theater game trailer
Rigoletto: Mysteries of the Theater is based loosely on the plot of Verdi's opera. The Duke of Mantua's courtiers, mischief-makers that they are, decide to sabotage a performance of Verdi's melodrama. They've kidnapped the entire cast, including Gilda, daughter of Rigoletto, court jester to the Duke. It's up to our hero to save them all. Assuming the title role, the player must pass a series of tests by finding the key to various locales in the opera house, with the hope of finding and freeing the cast. And the music used in the video game? Themes from Verdi's Rigoletto, certo!
With the option to play in English or Italian, the game can be played for free in your web browser. The game can also be downloaded for free from the iOS App Store and Google Play Store.
The making of Rigoletto: Mysteries of the Theater
So jump up and down on the seats in the theater. Float on a cotton ball in the makeup room. Dodge the flying power drills in the set construction area. Hitch a ride on a paint roller in the scenic design shop. Make your way through the musical instruments in the orchestra pit. Thanks to you, Rigoletto will free the cast, and the show will go on!