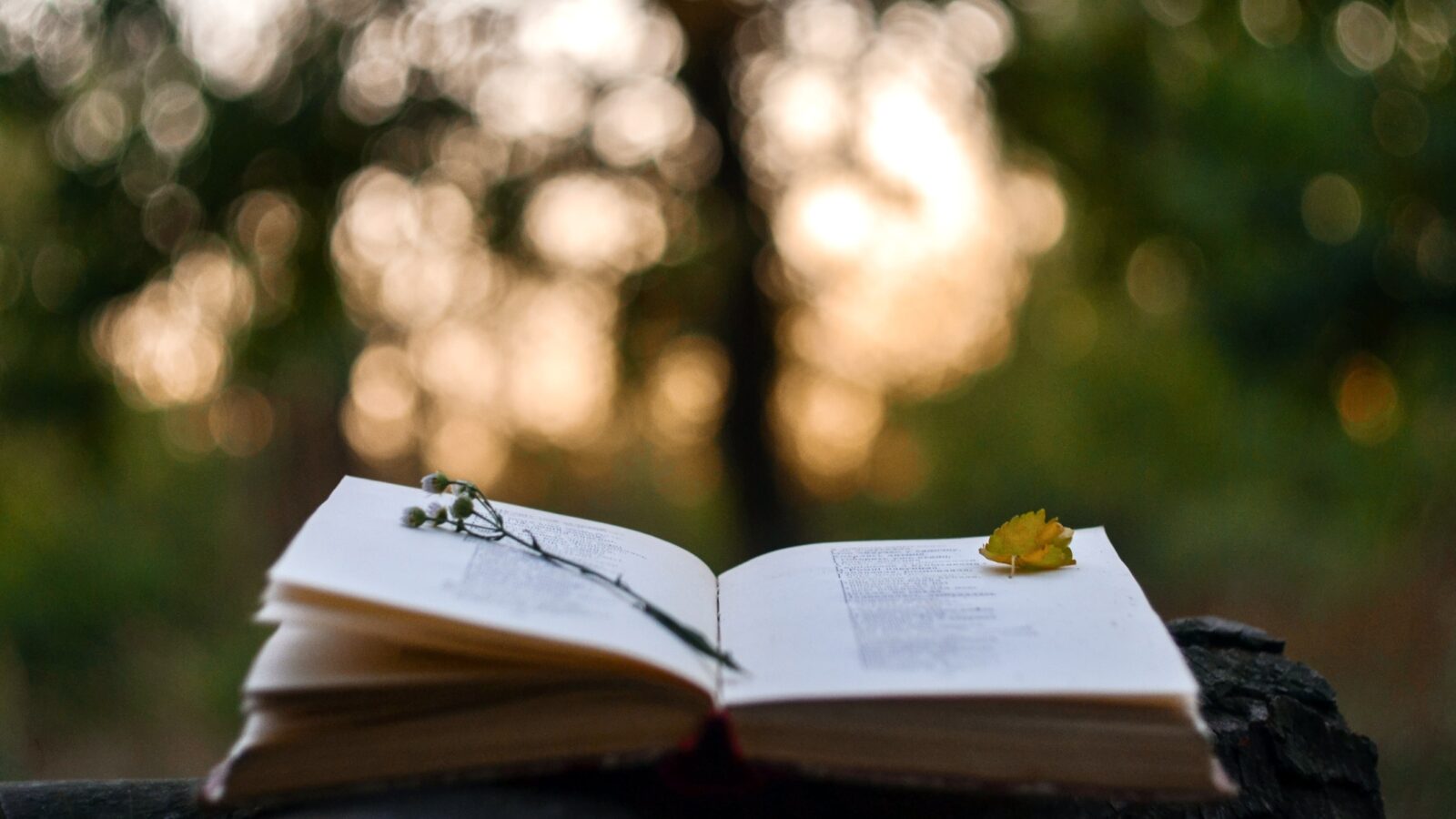 April is National Poetry Month, so there's no better time to share, revisit, or discover wonderful poetry.
Music and poetry have long been connected. The Poetry Foundation's "Poetry and Music" collection explains these two art form's extensive entwinement — dating from antiquity — when poems were often sung — to more recently, when "poets such as W.H. Auden, J.D. McClatchy, and Eileen Myles have written successful opera libretti."
Even though we normally share music with our audiences, we find that this is a perfect time to share poetry as well. So in the coming days, this page will be updated to include more hosts and staffmembers' picks. We hope they bring you joy, comfort, and excitement.
---
George Preston, WFMT Vice President and General Manager
George shares a poem by shares a poem by A.E. Housman: "A Shropshire Lad 2: Loveliest of trees, the cherry now." Read the poem at poetryfoundation.org.
---
---
---
Maggie Clennon Reberg, WFMT Host
Maggie shares two poems by Walt Whitman on the themes of springtime, nature, and music.
---
---
---
Robbie Ellis, WFMT Announcer
Robbie shares a poem entitled "Mental note #18" by a fellow New Zealander: poet Renee Liang.
---
---
---
---
One reason I like this poem is that it reminds me of my New England roots. There, property boundaries are often defined by stone walls, and some call these stone fences. They can be  piled up just anyhow, or they can be more painstakingly built of stones that fit together with only miniscule gaps. The narrator here is talking about the piled-up kind. As he looks at the damage that winter weather and hunters have caused, and walks the boundary with his neighbor, he wonders rather whimsically whether a wall is needed at all, and then there's that lovely line: "Something there is that doesn't love a wall/That wants it down."
He's humorous and thoughtful about the whole thing, but he gets no response from the neighbor, who's not listening, only saying things he's heard before. Do we too just carry out routine tasks, follow traditional customs, without thinking why? Do we build walls of many types, not just stone ones, where's there no need for them to be? And when we come out from behind the walls we've had to build to protect ourselves from a devastating illness, will we simply throw up others?
---