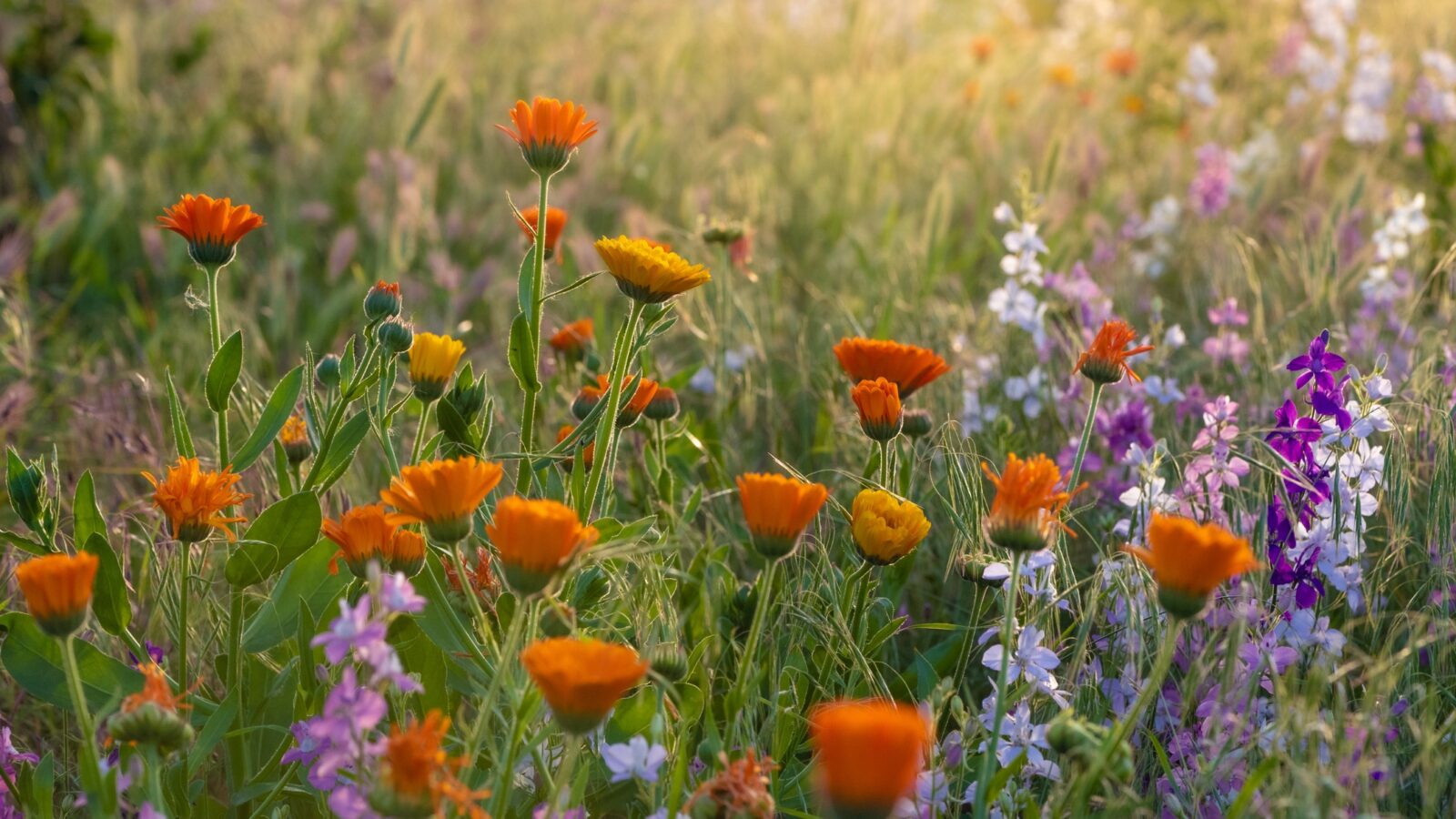 "And this our life, exempt from public haunts,
Finds tongues in trees, books in the running brooks,
Sermons in stones, and good in everything"
As You Like It (Act II, Scene 1), William Shakespeare
Shakespeare heard the voices of nature, as described here by Duke Senior. Many composers have also answered the call of springtime's riotous colors during this, the blooming season. When I see vibrant green grass, trees exploding with bright, lush floral gardens in my neighborhood, and leaves turned verdant seemingly overnight, I literally hear the world singing!
Here is a playlist of music inspired by the beauty of blooming things; I hope it fills your heart and your ears with color, excitement, and a sense of rebirth! Scroll down to read more about our selections, or click here to jump to the full playlists.
---
Le portrait musical de la nature (The Musical Portrait of Nature) — Justin Heinrich Knecht
Like Beethoven's more famous Pastoral Symphony, the opening bars beckon the listener to wildflower meadows and green hillside, complete with shepherds and babbling streams!
Flos Campi —
Ralph Vaughan Williams
Once this piece, which literally translated means Flowers of the Field, really gets cooking I am transported to a midsummer festival dance awash in floral finery!
---
---
"Lilacs" and "Daisies" — Rachmaninoff
Two of my favorite flowers captured by Rachmaninoff in these two piano transcriptions of his own songs. The delicacy of both the fragrance of lilacs and the petals of daisies is perfectly rendered in these short pieces.
---
---
---
"Flower Duet" from Lakmé — Léo Delibes
The musical imagery evoked by Lakmé and her servant as they gather flowers in this lush duet is as intoxicating as the jasmine fragrance they sing about!
---
---
Crisantemi — Giacomo Puccini
This chamber piece has the Puccini's characteristic operatic melodies, which seem to bloom like the flower for which it is titled, the chrysanthemum, the flower of heroism in Italian tradition.
---
---
"Flower Duet" ("Il cannone del porto") from Madama Butterfly — Giacomo Puccini
Things don't end so well for Cio-Cio-san this particular springtime, but this music combined with the magical image of fluttering flower petals is a favorite amongst opera-lovers.
---
---
From the Bohemian Forest: Silent Woods — Antonin Dvořák
The fifth movement of this cycle is a musical walk through cool dark woods.
---
---
"Where e'er You Walk" from Semele — George Frideric Handel
Cool gales shall fan the glade, the blushing flowers shall rise, especially when serenaded by Sir Bryn!
---
---
Waldszenen (Forest Scenes) — Robert Schumann
Hunters, scary trees, birdsong, blooming woodland flowers, welcoming green meadows; all things you might find while out exploring nature are all present in this set of short piano pieces.
---
---
Brook Green Suite — Gustav Holst
Though named neither for a small body of water nor for springtime foliage, this piece is nevertheless reminiscent of a green and pleasantly blooming English countryside
---
---
"Forest Murmurs" from Siegfried — Richard Wagner
Our hero wanders the forest and the trees offer comfort, guidance and more than a little mystery!
---
---
"Come My Beloved" from Song of Songs — Lukas Foss
A lush and gorgeous cantata by Lukas Foss, setting the biblical text of the Song of Solomon. "Flowers appear on the earth, the season of singing has come!"
---
---