Sure, this may be an unusual holiday given the spate of COVID-related cancellations, but that doesn't mean the weekend won't be fun and music-filled! Here are nine musical events (most of them virtual), that will provide a great soundtrack for your celebrations.
---
July 1
Grant Park Music Festival Presents "An American Celebration on WFMT
 6:30 pm–8:00 pm
Featuring saxophonist James Carter, Carlos Kalmar conducts a program devoted to American composers, including Roberto Sierra and John Corigliano, the winner of three Grammys, an Oscar, and a Pulitzer Prize. Tune in on 98.7 FM, wfmt.com, and the WFMT app.
July 3
Chicago (the band) on RaviniaTV
7:00 pm
The hometown band that made famous the iconic lyric "You'd think it was the Fourth of July," has played at Ravinia before, but this Friday, on the holiday's eve, the group makes its debut on RaviniaTV, the festival's new digital series. The livestream begins at 7:00 pm on both Ravinia's YouTube and Facebook pages.
July 4
Chosen Few: House Music Virtual Festival
12:00 pm–9:00 pm
Chosen Few — the DJ collective that pioneered dance and house music in the 1970s and '80s — presents the House Music Virtual Festival. A full day of Chicago's own exuberant genre from featured DJs including Wayne Williams, Jesse Saunders, and Tony Hatchett, plus special guest comedian and actor Deon Cole. The festival will be streamed live from the Chosen Few website, from noon to 9:00 pm.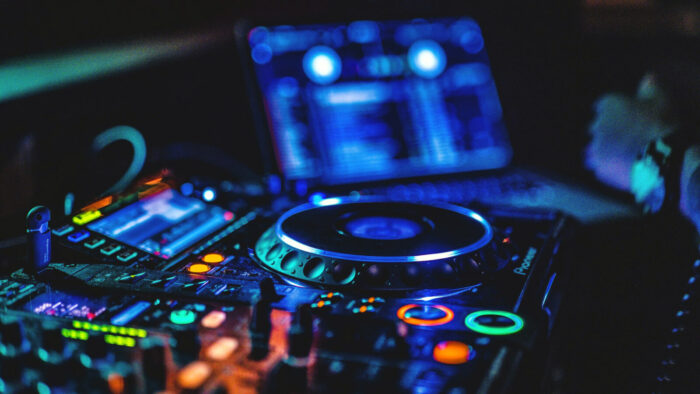 Music, Poetry, and Dance at Lake Park Fired Up!
1:00 pm–6:00 pm
North Kenwood couple Yakini Ajanaku and Jeanpaul Coffy have been performing daily concerts for their neighborhood throughout the pandemic. This weekend, their 105-day concert series will culminate with a celebration called "Lake Park Fired Up!" The 5-hour blowout will feature performances of music ranging from Stevie Wonder to jazz to house music, plus poems and dance. Attendees at the E. 45th Avenue and S. Lake Park Avenue event are encouraged to wear masks and practice social distancing.
Chicago Black Queer Pride Weekend
3:00 pm–10:30 pm
As part of Chicago's Black Queer Pride Weekend, vocal and drag performances from Lester Jenkins and Cleo Pockalipps will be livestreamed throughout the afternoon and evening on the Lighthouse Foundation Facebook page.
Navy Pier Wave Wall Wax DJ Series: Sye Young
5:00 pm–7:00 pm
Navy Pier has begun phasing its reopening, and its Wave Wall Wax DJ Series, which features hip-hop, Latin, soul, and funk performances, returns live to the iconic venue. Replacing traditional fireworks this year will be the captivating mixes and sounds of DJ Sye Young. The show runs from 5:00 pm to 7:00 pm, with masks and strict social distancing required for all attendees. Performances will also be streamed live on Navy Pier's Facebook page.
SummerDance in Place: Salsa Music by Afinca'o, Dance by Latin Street
5:00 pm–6:30 pm
Beginning with a 30-minute dance lesson by Latin Street Dance Studio, hometown band Afinca'o performs an hour of exhilarating salsa music. Just make sure you've cleared enough space for your makeshift dancefloor! The virtual dance lesson and show is part of the weekly summer series SummerDance in Place, This Fourth of July special will be livestreamed on YouTube from 5:00 pm to 6:30 pm.

Grant Park Music Festival: "Independence Day Salute"
6:30 pm–7:30 pm
With Millennium Park closed, the Grant Park Music Festival has gone virtual. On Independence Day, they'll present a video stream of classic American themes as part of their "Festival HD" series. Tune in to see conductor Christopher Bell, flutist Mary Stolper, baritone John Orduña, and the Grant Park Festival Orchestra perform music by Sousa, Tchaikovsky, and more. The show will be livestreamed on YouTube from 6:30 to 7:30 pm. 
July 7
Evanston Starlight Series: Nathan Rodriguez y su Conjunto Borikén
6:00 pm – 8:30 pm
Nathan Rodriguez y su Conjunto Borikén, Chicago's premiere Puerto Rican conjunto-style band, plays at Evanston's Canal Shores Golf Course. The outdoor performance runs from 6:00 pm to 8:30 pm, with masks and strict social distancing required from all attendees. No livestream has been announced.