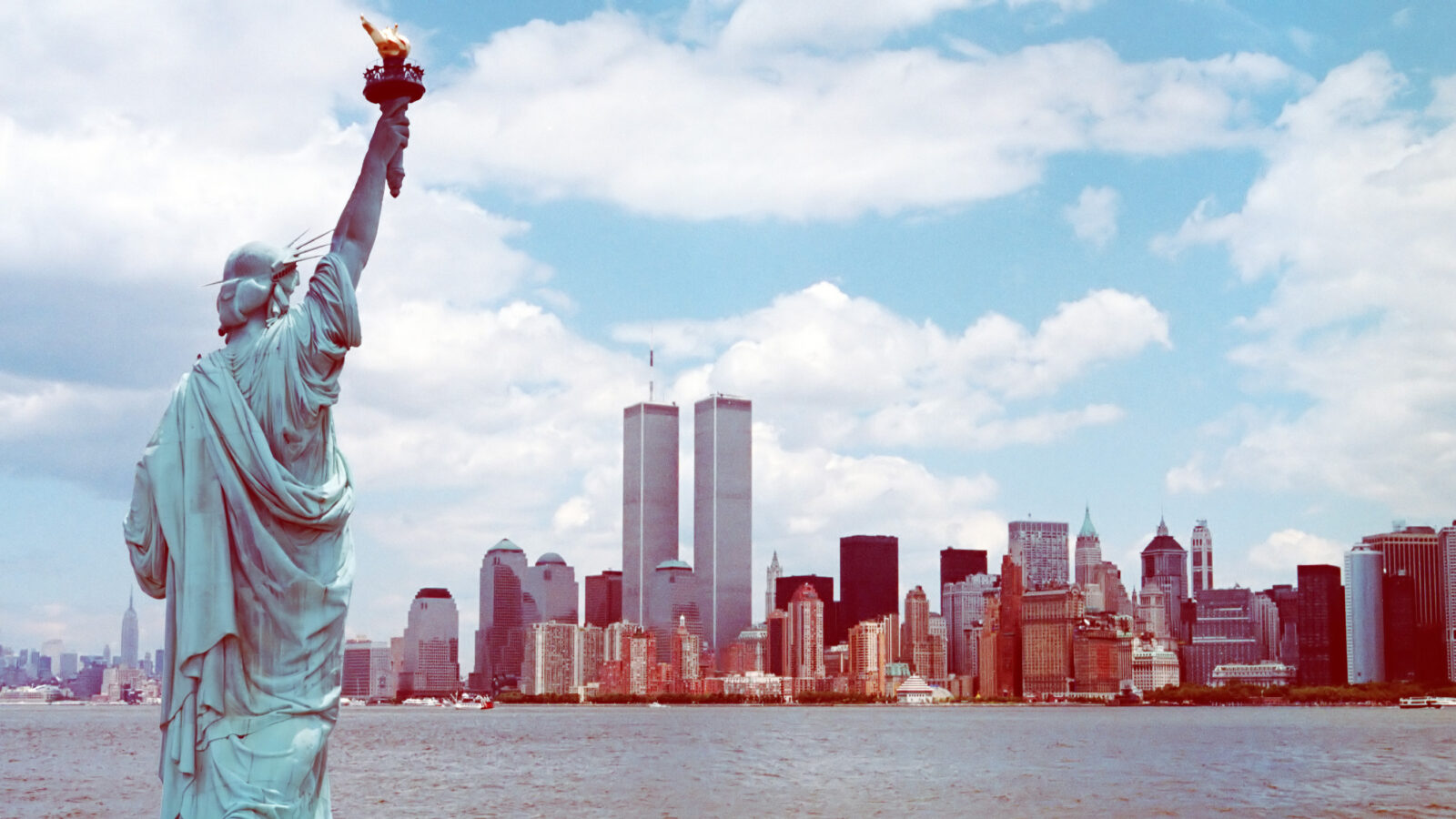 In the city hit hardest by the terror attacks of September 11, 2001, music may serve as a source of comfort and healing. That goes not only for the crisis the country plunged into twenty years ago this week, but also for the many hardships the city and country currently are currently engulfed in.
This weekend, in commemoration of the 20th anniversary of 9/11, the Metropolitan Opera will hold its first live performances in the Metropolitan Opera House since March 2020. With the full Met Orchestra and Chorus in tow, music director Yannick Nézet-Séguin will conduct an all-star cast of American singers — mezzo-soprano Michelle DeYoung, bass-baritone Eric Owens, soprano Ailyn Pérez, and tenor Matthew Polenzani — in a performance of the Verdi Requiem.
The performance will also be shared live on PBS affiliates nationwide. That includes WTTW, WFMT's sister station; hosted by star ballerina Misty Copeland, the performance will air as a special in the Great Performances series at 9:00 pm on September 11.
WFMT spoke with tenor Matthew Polenzani — who, along with Pérez, hails from the Chicago area — about why he chose to be a part of the special concert and what he hopes the performance will mean to audiences.
---
WFMT: Can you take us through this performance and what it means to you to be a part of it?
Matthew Polenzani: It's definitely more laden with layers of emotion than other typical Verdi Requiem performances would be. I mean, if we just, if we just left it at 9/11, which was just easily one of the most horrific and terrifying and awful days in American history, it would already be an emotionally charged event, especially here in New York. But of course, there is the extra layer of the pandemic, with more than 600,000 American people dead. This is the very first performance in the Met since March of 2020. It's just laden with powerful emotional elements.
When the Met asked if I would perform, of course, I jumped at it. I knew was that it was this is the kind of job that you just want to be a part of, especially as somebody who considers New York their home now. Having grown up in Chicago, I moved here in 1997, and this is a theater that I have sung in every year since. So I was really honored that they asked that I could do it.
When people think of the Verdi Requiem there are some instantly identifiable moments. One of them is the "Dies irae," which is a very, very strong and powerful and outcry, and it's terrifying. But there's a lot more of this music is unbelievably uplifting. I think it will be a beautiful balm, not just for New Yorkers, but for Americans in general.
WFMT: Why do you think the Verdi Requiem remains such an emotionally resonant piece?
Polenzani: Detractors of the Verdi Requiem will say that it's too operatic. People whose musical judgment I completely and totally respect have said to me that they don't care for the piece.
For me, it's the complete opposite. I don't see how you could stage it, but for me, it is operatic in that the words are set in such a way as to draw maximum emotion from a lyrical melody. The emotional range that you get to experience while you're listening to this music, opens the door to something inside of the heart. It does with does for me, and it has for many, many others, millions of others. And it's one of these pieces that I think will never disappear.
It would be a stretch to say the piece is joyful, especially if you're among those who were directly impacted by 9/11. But there's something very healing and loving and emotional about this music that makes it cleave deeper into the heart.
WFMT: What do you hope to give to the audience in your performance?
Polenzani: All we want to do is somehow, in some way, pour out healing, love, and, oh man, compassion. And wow, we have a lot to heal from these days, you know, and not just from COVID. It would feel like a lovely kickoff point if, somehow, we could spark a few people to just say, "Hey, I gotta think a little differently about the way I'm living."
I just hope that everybody enjoys it, and let us hope that people begin to see and value the live performance model again the way we did before. And also, I'm happy to say that beyond the 500 seats that the Met was offering to people directly impacted by 9/11, the concert sold out in no time, which is a huge, great sign. Watching virtually gives a sense, but it doesn't give you the whole thing as when you're sitting there, listening to those voices and the orchestra. That's when you feel the visceral emotion pouring off.
So, let's hope that this also sparks a return to the theater for music and every kind of art form, ballet, Broadway, straight play, every one of us. We're all better people when we're having these experiences, especially the communal experience of watching something together and appreciating what you just saw.
---
In remembrance of the terror attacks of September 11, 2001, Matthew Polenzani will appear with soprano Ailyn Pérez, mezzo-soprano Michelle DeYoung, and bass-baritone Eric Owens to perform the Verdi Requiem with Yannick Nézet-Séguin and the Met Orchestra and Chorus. The event marks the first live performance from the Met Opera House since March 2020, and it will be aired live on WTTW and other PBS affiliates. This interview has been lightly edited for clarity.