Our summertime season of chamber music and solo recitals from Ravinia is hosted by Kerry Frumkin. The performances are recorded by Hudson Fair in the festival's Martin Theatre and in Bennett Gordon Hall providing the ideal summer setting for up-close live performances by your favorite classical artists from around the world.
Broadcast Schedule
---
Monday, July 18, 8:00 pm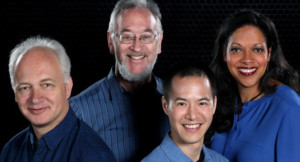 The Juilliard String Quartet with Astrid Schween, cello, recorded in the Martin Theatre June 27.
Program
Mozart: Quartet in C, K 465, "Dissonant"
Richard Wernick: Quartet #9 (Chicago premiere)
Schubert: Quintet in C, D 956, for two violins, viola, and two cellos
---
Monday, July 25, 2016
Recorded in the Martin Theatre on July 6, 2016.
Midor & Miriam Fried, violins
Atar Arad & Paul Biss, violas
Christoph Richter, cello
Menahem Pressler, piano
Mozart: Piano Trio in G, K 564
Dohnanyi: Serenade in C for string trio, Op 10
Brahms: String Quintet #2 in G, Op 111
---
Monday, August 1, 7:30 pm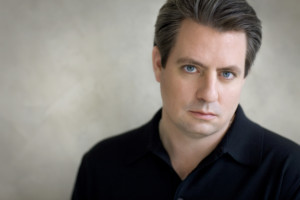 Matthew Polenzani, tenor
Kevin Murphy, piano
Program
Songs by Beethoven, Liszt, Satie, Ravel, and Barber
---
Monday, August 8, 8:00 pm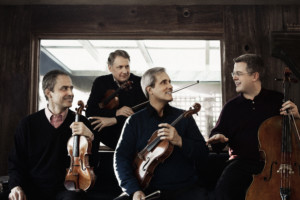 Emerson String Quartet
Program
Complete Haydn Op. 76 ("Erdödy") String Quartets
String Quartet in G Major, Hob. III:75
String Quartet in D Minor, Hob. III:76 ("Fifths")
String Quartet in B-flat Major, Hob III:78 ("Sunrise")
String Quartet in C Major, Hob III: 77 ("Emperor")
String Quartet in E-flat Major, Hob III:80
String Quartet in D Major, Hob III:79
---
Monday, August 15, 7:00 pm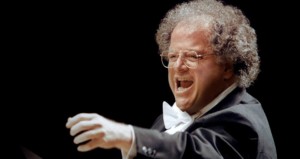 Maestro Levine, who served as Ravinia Festival's Music Director from 1973 to 1993, returned on July 23 to the Ravinia stage for the first time since he completed that directorship, to lead the Chicago Symphony Orchestra and Chorus (Duain Wolfe, director) in Gustav Mahler's Symphony No. 2, Resurrection, the same work he conducted at his Ravinia debut when he stepped in as a last-minute replacement at the 1971 Gala. Featured soloists are soprano Ying Fang and mezzo-soprano Karen Cargill.
Program
Gustav Mahler's Symphony No. 2, Resurrection
---
Monday, August 22, 6:00 pm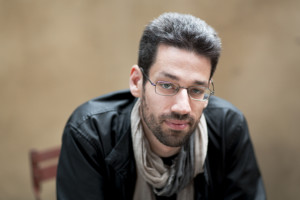 Program
Jonathan Biss performs the Complete Beethoven Piano Sonatas, Part 3 [Three-year project]
Piano Sonata No. 25 in G Major
Piano Sonata No. 11 in B-flat Major
Piano Sonata No. 14 in C-sharp Minor, No. 2 ("Moonlight")
Piano Sonata No. 24 in F-sharp Major
Piano Sonata No. 30 in E Major