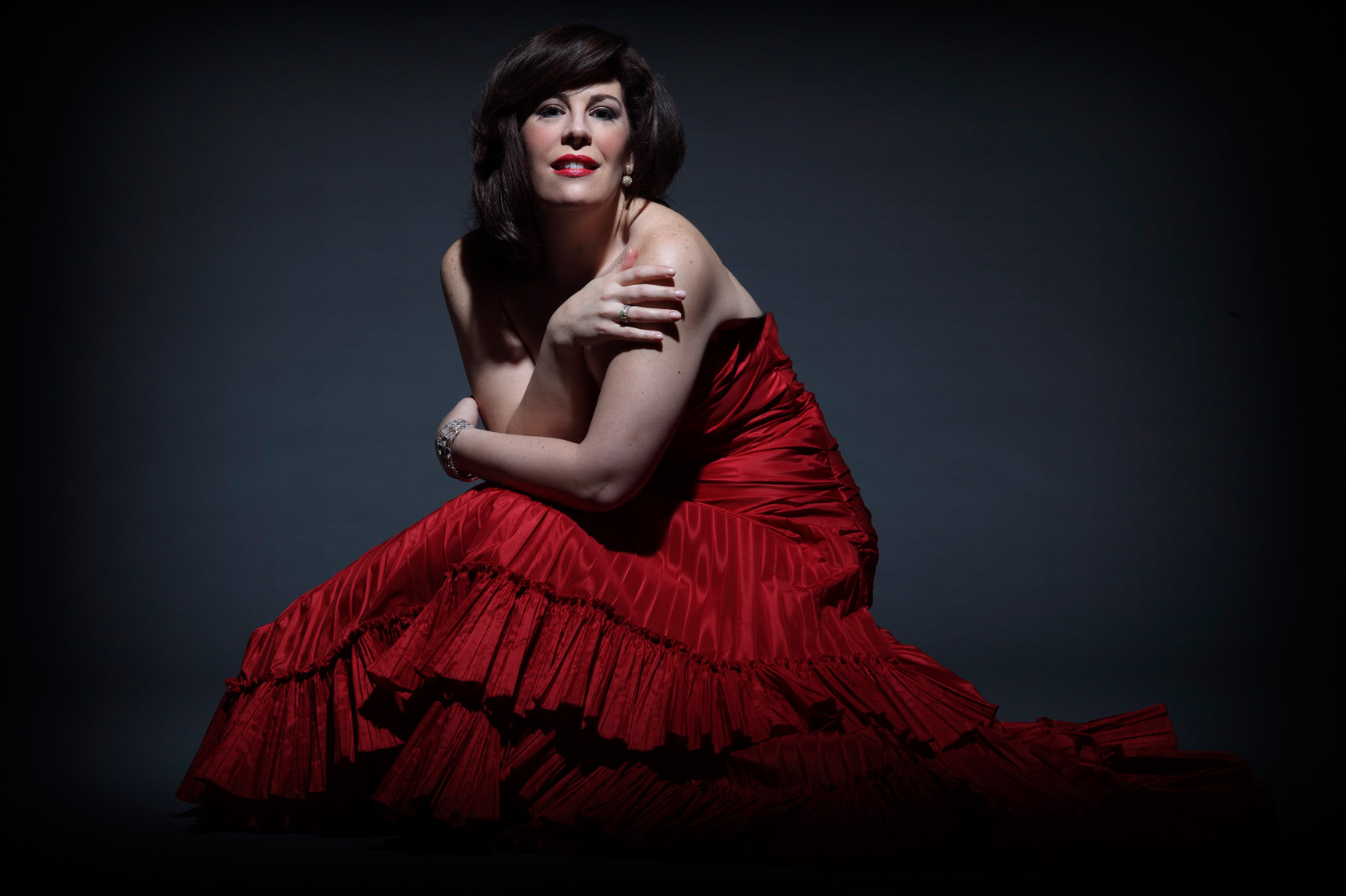 Soprano Sondra Radvanovsky proved she is one of opera's reigning queens when, during a single season, she performed three of the most difficult bel canto roles at the Metropolitan Opera: the title roles in Donizetti's Anna Bolena and Maria Stuarda as well as the role of Queen Elizabeth I in Roberto Devereux.
Radvanovsky is getting ready to perform the title role in Bellini's Norma at Lyric Opera of Chicago, which opens on Saturday, January 28, 2017, and which will be broadcast by WFMT live from the Civic Opera House beginning at 7:15 pm.
In her final days of rehearsals, Radvanovsky explained how she prepares some of opera's most challenging roles, including the three Tudor queens and Norma.
A holistic approach
"I started a whole new regime with training, with a naturopath, and with a nutritionist because I said, 'If I'm going to do all of these three queens, I have to be in the best shape not just physically, but mentally.' I took time off the summer before I did Anna Bolena at the Met and really prepared mentally, physically, dramatically, vocally – all of these things – just to be completely free and prepared.
"Beverly Sills did the three queens in one season. But she didn't do twenty-four performances of them back to back to back. I signed up for it. I thought if I'm going to do this, I want to be the very best that I can be. The only way I knew how to do that was to be completely prepared."
Getting "in the zone"
"Sportspeople say they're in 'the zone.' I really felt like I was in the zone for those three queens, and I made a promise to myself to live in the moment. I said, 'Today, you're singing Anna Bolena, you're not gonna think about Maria Stuarda, you're not going to think about Roberto Devereux, and you're going to enjoy every moment that you're on stage singing this role, acting this role, becoming this character.'
"It really allowed me to delve deeper into the character, and it's something that I've never done before. Now, I can't not do it. I'm so attached to the characters, that I feel like I walk out on stage, and I try to become these people just by being in the moment. And that's a hard thing to do. It takes a lot of concentration. I'm trying to carry that into my day-to-day life, and so far I think I've almost succeeded in doing that on stage."
Finding your breaking point
"All of my drama teachers, when I was studying acting, say that you have to push yourself over that line. There's an imaginary line that actors talk about. You step over that line and you've gone too far, and you're too emotionally close or too emotionally 'hot,' as we call it, to the character. Then it just becomes raw emotion. I, as the performer, am feeling all these emotions. But you, as an audience member, aren't feeling it. I'm feeling it.
"My job is to portray all of these emotions and to not get too close so that I can convey them over the footlights and into the opera house and allow you to feel that. It's a balance. It's a journey that you have to take with every character to learn how far you can push yourself right up to that line, tippy-toe right along it, but not go too far that you start crying. Because when you start crying, you can't sing, and then you're done."
Three queens, one common thread
"The three queens are different than singing the role of Norma. That's primarily because they were historic figures who lived and breathed. We know a lot about them, not everything. But one has to stay true, to a certain extent, to who they really were. We know a lot about Mary Stuart. We know a lot about Anne Boleyn, especially now with all these television shows and movies. We know even more about Elizabeth. One always has to have that in the back of their mind – who these women really were. I read so much about these characters, these women.
"They were all strong, but in different ways. All of them were royalty. It's very interesting, I find that royalty and nobility bring strength to these women. If you look back at all of these female figures in positions of power, they were all women that had this inner strength, this inner light. I looked to make each one of the three queens different because they were three different women. But the common thread was this inner brightness. They followed their own paths, they led their own lives. They didn't allow other people to influence how they lived their day-to-day business.
"Elizabeth I, especially, was a very physical role – carrying around heavy dresses that were 40-50 lbs, the wig. Everyone knows that there was a certain way that she walked. There was a certain way that she carried herself. There's so much written about it.
"This is a lady at the end of her life, trying to hold onto every fiber in her body that's young. Everything in her being she wants to be young, she wants to stay young. She wears a red wig, she paints her face white just to cover up the irregularities and imperfections on her skin just so that she can look like a young lady again but she's not. And we see that shell crack at the end of Roberto Devereux and it's so heartbreaking. And to play that on stage while I'm singing and not cry, and not feel sympathy and empathy for this woman was very difficult. Just to stay on stage and stand there and allow her to break."
Norma's inner strength
"Norma was not a true, living human being. But I'm sure there were many Druid priestesses exactly the same as her. I find that same kind of light inside of Norma. That's what I try to portray onstage, this woman that we're so attracted to because of that light. People can't help but be drawn to her. She glows in a way. I try to really portray the inner strength of characters like Norma. And I'd like to think that I'm slightly like that too as a human being – that I have an inner strength to do what we do as opera singers. To walk on stage takes a lot of courage, first and foremost."
The payoff of preparation
"Preparation is very individual. I will say the best thing a young singer can do is learn how long it takes to learn a role completely. And I'm just saying you can say the words or you can sing the words or it's memorized, but to know the character, to know the story, to know what everyone else is saying on stage when you're on stage with them. A lot of people forget that opera is a conversation and it's not a one-sided conversation. There're other people on stage talking to you as well as you talking to them.
"Then there's the vocal aspect. You have to get it into muscle memory and that takes a while. They say it takes an ice skater fifty times to do a jump for the muscle memory to remember the right way. Do it fifty times right.
"Then, of course, we have to know what we're saying in all these other languages…
"The payoff is worth it when one comes really prepared because then you can be a blank slate for the director, and you can have a great conversation and a dialogue together instead of, 'Gosh, what's my next word?' It takes away from the capacity one has from working on the role mentally and physically."