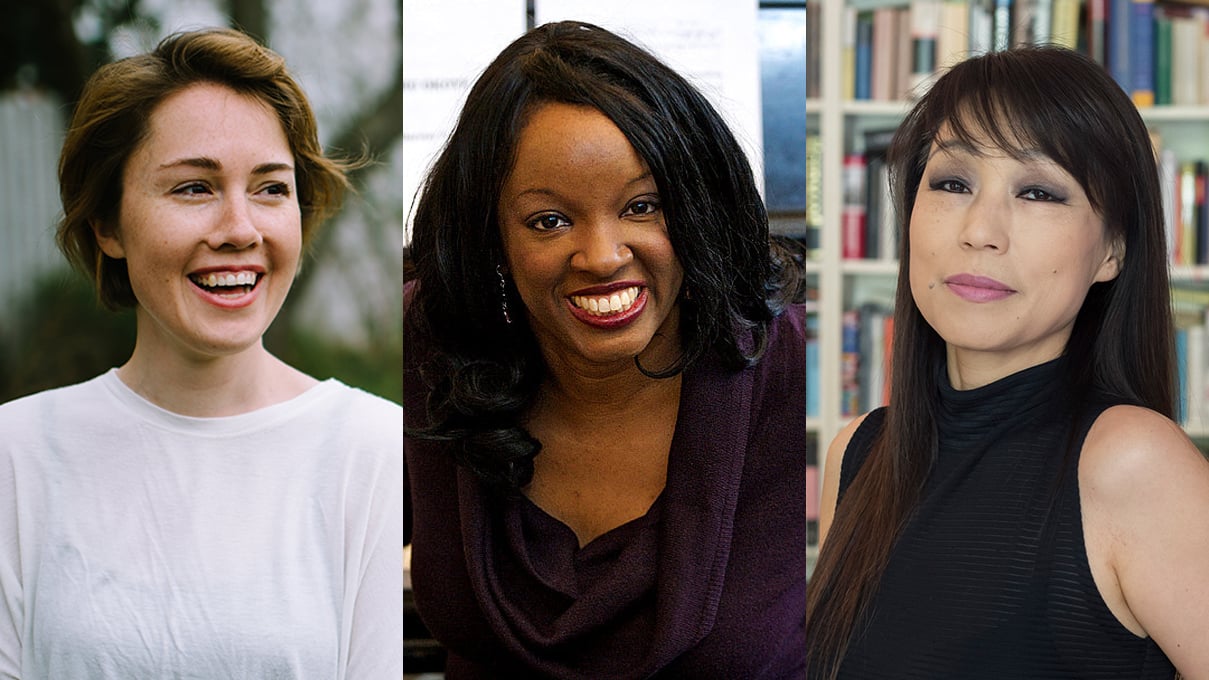 If you're looking to expand your own repertoire, why not explore the music of living composers? Check out these 10 composers changing contemporary classical music today who also all happen to be women.
---
Unsuk Chin
Berlin-based composer Unsuk Chin began her musical studies at a young age in her native South Korea. Later she studied with György Ligeti. Her works have been performed by many of the world's most esteemed conductors like Esa-Pekka Salonen and Kent Nagano. With a diverse output, Chin has composed pieces for orchestra, chamber ensemble, piano, voice, and electronics. Her first opera, Alice in Wonderland, was a collaboration with two-time Pulitzer Prize nominee David Henry Hwang, and had its world premiere in 2007.
---
---
Jennifer Higdon
Jennifer Higdon, who teaches at the Curtis Institute of Music, received a Grammy in 2009 for Best Contemporary Classical Composition for her Percussion Concerto. In 2010, she was awarded a Pulitzer for her Violin Concerto. Her first opera, Cold Mountain, received its world premiere at the Santa Fe Opera.
---
---
Tania León
Now in her 70s, Tania León isn't slowing down any time soon. In 2010, the Afro-Cuban composer founder Composers Now, of which she is also the artistic director. Through residencies, partnerships, and a festival, the organization "empowers all living composers, celebrates the diversity of their voices and honors the significance of their contributions to the cultural fabric of society."
---
---
Missy Mazzoli
"I'm a woman, and I'm writing opera, and the history of women writing opera basically started last year," composer Missy Mazzoli said in an interview with WFMT. "Yes, there are exceptions… but I can count them on one hand." Her opera Song from the Uproar: the Lives and Deaths of Isabelle Eberhardt premiered in 2012, and has had several successful revivals including one by LA Opera in 2015. Breaking the Waves had its world premiere in 2016 in performances by Opera Philadelphia.
---
---
Gabriela Montero
Gabriela Montero is known for her ability to compose complex music spontaneously – or as some might say, improvise. Montero sometimes performs concerts in which audience members are invited to give her musical themes from which she instantly creates original piano works. In 2011, she composed a concerto, Ex Patria, to honor the 19,336 victims of homicide that year in her native Venezuela as a form of musical protest. She spoke at length about her music and activism in an interview with WFMT.
---
---
Nkeiru Okoye
"Isn't it interesting that the top piece that you think of as a 'black' opera is by Gershwin?" composer Nkeiru Okoye asked in a recent interview. "He's white, he's Jewish. The first thing that comes to people's minds when they think 'composer' is a white man. It's hard for me as a woman of color to say, 'Hey, I want to write an opera.'" Her first opera, Harriet Tubman: When I Crossed That Line to Freedom, tells the story of one of history's most fascinating figures.
---
Kaija Saariaho
Kaija Saariaho made history when the Metropolitan Opera performed her stage work L'Amour de loin during the 2016-17 season.  L'Amour was the first opera the company produced by a female composer since 1903, when it performed Ethel Smyth's Der Wald.
---
---
Caroline Shaw
Violinist, singer, and composer Caroline Shaw is the youngest recipient of a Pulitzer Prize for Music in history. She received the award for her Partita for 8 Voices, performed and recorded by the ensemble Roomful of Teeth, of which she is a founding member. The group's debut album featuring the Partita received a Grammy in 2012. After, they toured with Kanye West.
---
---
Anna S. Thorvaldsdottir
Anna S. Thorvaldsdottir often draws inspiration from her native Iceland. The country is "a big island where most people live along the coast. But you go just a little bit towards the center and you find mountains, lava fields… vast expanses of nature that are basically untouched," she said in an interview with WFMT. In 2015, Thorvaldsdottir was named the New York Philharmonic Kravis Emerging Composer.
---
---
Julia Wolfe
American composer Julia Wolfe was awarded the 2015 Pulitzer Prize for Music for her oratorio Anthracite Fields for choir and chamber ensemble. Wolfe is a cofounder of Bang on a Can, a multifaceted organization that for decades has served as an important incubator for contemporary classical music. She has often collaborated with composers and Bang on a Can co-founders David Lang and Michael Gordon, her husband.
---
---
---
Enjoy the full playlist below!