The United States is known as the "land of the free and the home of the brave" after the concluding line of the "Star Spangled Banner," which became the national anthem in 1931. But the United States has not always been a land where everyone is free. It was not until January 1, 1863, after President Abraham Lincoln's signed the Emancipation Proclamation, that millions of enslaved African Americans were declared "free." Still, news of this historic proclamation and executive order did not reach all enslaved people in America at that time. It was not until June 19, 1865, just days before the last shot was fired in the Civil War, that enslaved African Americans learned of the Emancipation Proclamation and their new legal status as free citizens, a day we now celebrate as Juneteenth Independence Day. Even after Juneteenth, what it means to be "free" in America has continued to evolve, particularly for certain communities. Though African Americans have not historically enjoyed the same rights and privileges as others, their contributions to music have been nothing short of history-changing. Here are 19 composers to help you celebrate Juneteenth, and which in turn deserve to be celebrated.
Thomas Wiggins
Thomas Wiggins was born into slavery in 1849 in Harris County, Georgia. Unable to perform forced labor because he was born blind, Tom was permitted to explore the plantation where he and his parents lived in Columbus, Georgia after being purchased at auction by General James Neil Bethune. He soon became interested in music he heard from the Bethune house, and when the general noticed that he might show prodigious musical talent, decided to move him into his home to help nurture his gifts.  He was hired out as a slave-musician in 1858 to a concert promoter, and the following year he performed at the White House for President James Buchanan. By the age of 16, he was playing concert halls in Europe, where he was marketed as "The Marvelous Musical Prodigy Blind Tom." Promoters also claimed he had no musical training, though in fact, he toured with a music professor who taught him. It is undeniable that while General Bethune allowed Tom to share his gifts with the world, he also exploited him. While Tom often performed four shows a day and toured extensively, James Bethune collected 90% of the profits from Tom's public appearances. Contemporary reports of Tom, including one by Mark Twain, have led historians to believe that Tom was likely autistic.
---
Scott Joplin
Although Scott Joplin did not invent ragtime, he is certainly one of the most well-known ragtime composers. Joplin began his early formal study of music with Julius Weiss, a Jewish music professor from Germany who emigrated to Joplin's home state of Texas in the 1860s. Joplin combined African American and European musical traditions to create original works, the best known of which may be his "Maple Leaf Rag." Though popularity of the "Maple Leaf Rag" during Joplin's lifetime has occasionally been exaggerated, sheet music sales for this piece alone helped provide him financial security for the rest of his life. Though none of his other rags were ever as popular as the "Maple Leaf Rag," he did write dozens of others, as well as a ragtime ballet, Frolic of the Bears, and two operas, A Guest of Honor and Treemonisha.
---
Duke Ellington
Edward Kennedy "Duke" Ellington led a prolific career as a jazz composer, pianist, and bandleader. Born in 1899 in Washington DC to pianist parents, Ellington had a penchant for music from an early age. During his adolescence, he worked as a freelance sign-painter by day and played café and club gigs by night. Soon enough, he had built a successful career in DC. In 1923, Ellington decided to move to New York City, where quickly established himself in the Broadway nightclub scene and became a pivotal figure of the Harlem Renaissance. He joined forces with several of the most prominent jazz artists in New York, including alto saxophonist Johnny Hodges and trumpeter Cootie Williams, to create an eleven-piece orchestra that performed extensively at the Cotton Club in Harlem. Ellington's band garnered national praise and even developed a significant following overseas following its tour of Europe in the early 1930s.  The expertise of Ellington's band members gave him the freedom to explore unconventional harmonies and sonic textures. For example, "Moon Indigo," one of his most beloved works, is orchestrated for muted trumpet, unmuted trombone, and low-register clarinet. Ellington was equally innovative with compositional form, creating a number of extended works and miniature concertos such as Creole Rhapsody and "Concerto for Cootie." Ellington's compositional versatility led him to take on increasingly diverse projects. He wrote for the theater, the ballet, and the big screen, and even completed a re-orchestrated version of Tchaikovsky's Nutcracker Suite. Through his inventive use of the orchestra and his ability to deftly combine distinct musical techniques, Ellington made a lasting mark on American music and culture.
---
Florence Price
Florence Price was the first African-American woman to have her work performed by a major American symphony orchestra. Born in Little Rock, Arkansas, Price moved to Chicago, where she was embraced by an active community of African American artists. Two essential members in her support network were Estelle Bonds and her daughter Margaret, who was also a composer and pianist. When Price was struggling as a single mother, the Bonds allowed Price and her two daughters to live with them. Together, Margaret and Florence decided to enter the Wanamaker Music Contest, sponsored by department store magnate Rodman Wanamaker to provide opportunities for composers of color. Price took home prizes in several of Wanamaker's contests, including the top prize in a competition that awarded her $500 and the opportunity to have a composition performed by the Chicago Symphony Orchestra, which took place on June, 15, 1933. The rest, as they say, is history.
---
William Grant Still
William Grant Still, known as the dean of African-American composers, created an impressive variety of works including operas, ballets, and symphonies. It might be surprising to learn that since his mother hoped he would become a doctor, he received a degree in science before he would go on to study music at Oberlin Conservatory of Music. He would become the first African American to conduct a professional orchestra. His Afro-American Symphony was the first work by an African American composer to be performed by a major American orchestra in 1930, and his opera Troubled Island was the first grand opera by an African American composer to be performed by a major opera company when it premiered with New York City Opera in 1949.
---
Louis Armstrong
One of America's most iconic and influential musicians is, without a doubt, Louis Armstrong. While "Satchmo" was a virtuosic trumpet player, many music lovers today may know him more for his instantly recognizable voice and style of singing. He is remembered in particularly for his recordings of songs like "La Vie En Rose" and "What a Wonderful World," and his collaborations with Ella Fitzgerald. But did you know that he was the first African American to headline in a Hollywood film when he appeared in Pennies from Heaven, and the first to host a nationally sponsored radio program?
---
Zenobia Powell Perry
Zenobia Powell Perry grew up in Boley, Oklahoma, a small town settled by emancipated African Americans who were once enslaved by members of the Muscogee Creek tribe. In Oklahoma, she first studied piano with Mayme Jones, who trained with the great composer R. Nathaniel Dett. In her early 20s, Perry moved to Rochester, NY, to study with Dett himself, before taking up composition lessons with William L. Dawson at Tuskegee Institute, and later with with Darius Milhaud. Though Perry's talent as a composer was encouraged at a relatively early age, she spent much of her career as a teacher and was only able to concentrate on composition in the second half of her career.
Margaret Bonds
Born in Chicago, Margaret Bonds first studied piano with her mother, Estelle. She made history when she became the first African American woman to perform as a soloist alongside the Chicago Symphony Orchestra. Her CSO debut was especially auspicious because she performed on the same program that featured Symphony in E Minor by her dear friend and colleague Florence Price. That performance marked the first occasion that a major American orchestra performed a work by a woman of color.
---
Sun Ra
One of the most important pioneers of Afrofuturism was Sun Ra, who claimed to be born on the planet Saturn. One of the most concise summaries of his life and career comes from an illustrated book for all ages called The Cosmobiography of Sun Ra: The Sound of Joy is Enlightening by Caldecott Medal winner Chris Raschka. It begins, "Earthlings themselves confused Sun Ra… So he made music. And he traveled with other musicians and singers, calling themselves the Sun Ra Arkestra, playing, singing, and dancing for people all over the planet. Because music, he said, is what holds us all together."
---
Ornette Coleman
Saxophonist, trumpeter, violinist, and composer Ornette Coleman helped to move jazz in new directions. His 1959 album The Shape of Jazz to Come shows an unorthodox approach to harmony that he would explore even further on his next release, Free Jazz: A Collective Improvisation. Jazz ensembles became more and more standardized during the middle of the 20th century, with quartets that played a tune and then had its members take turns improvising on the tune's harmonic structure. In Free Jazz, Coleman threw the rules out the window, and had two quartets improvise simultaneously, with musicians performing solos when they wanted. In 2007, he was awarded the Pulitzer Prize in music for his 2006 album Sound Grammar.
---
Nina Simone
Did you know that before Nina Simone became one of America's most iconic jazz musicians that she wanted to have a career as a classical pianist? Nina Simone, born Eunice Kathleen Waymon, began playing the piano at the age of three. With a preacher for a mother and a minister for a father, she began sharing her musical talents with her congregation in Tryon, North Carolina, where she was born and raised. The precocious musician eventually began taking piano lessons with an Englishwoman named Muriel Mazzanovich. Her teacher instilled a love of classical music, especially the works of Johann Sebastian Bach, Chopin, Brahms, Beethoven and Schubert. Though Eunice, who later became known as Nina Simone, ultimately developed a successful career as a jazz musician, classical music never left her. Occasionally, in her performances of jazz standards, we can hear her lifelong love of classical music. This clip of Nina playing "Love Me or Leave Me," written originally in 1928 and which she later recorded in 1958 and 1966, shows her admiration for the Bach.
---
Ramsey Lewis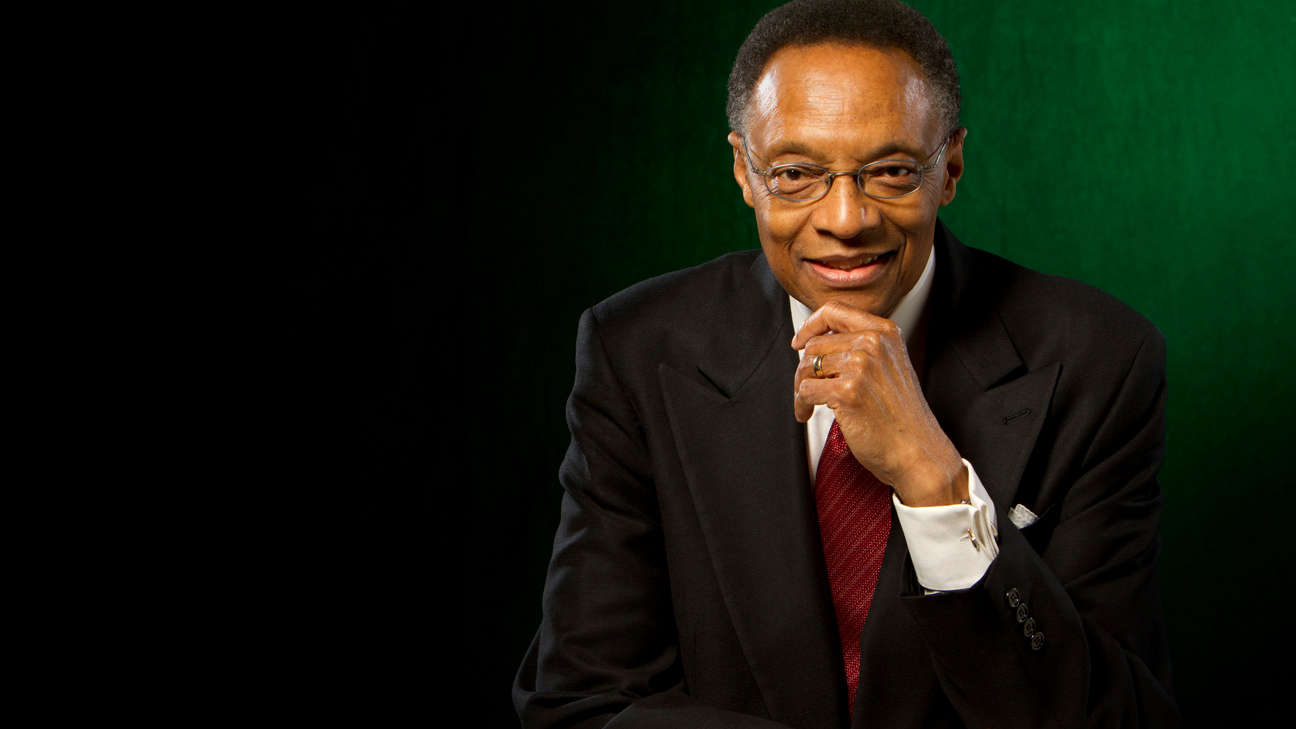 Composer and pianist Ramsey Lewis has earned 3 Grammy Awards and 7 gold records for popular hits like "The In Crowd" by the Ramsey Lewis Trio. One of his most popular hits has been "Sun Goddess," which was originally recorded in 1974 with Earth, Wind, & Fire. It turns out that this tune was almost never recorded. He said in the summer of 1974, he got a call from Maurice White, a former member of the Ramsey Lewis Trio, who said, "I got a track that is gonna be bigger than 'The In Crowd' and I said, 'Come on!'" White had just finished playing with Sly and the Family Stone at Madison Square Garden, and could pass through Chicago on his way back to L.A. to record what later became "Sun Goddess." At first, Lewis was unsure if the tune would be a success, saying, "I don't have a B section, a C section, I don't even have a bridge. But Maurice  said, 'Let's just play the melody and take turns soloing,' which we did. Later we decided to add the vocals, which take it to the next level." The Chicago native also composed classical works, including commissions for the Joffrey Ballet and the Chicago Symphony Orchestra, which premiered his Concerto for Jazz Trio in 2015 at the Ravinia Festival, where he is the artistic director of jazz.
---
Alvin Singleton
Brooklyn native Alvin Singleton studied music at New York University, Yale University, and, as a Fulbright Scholar, at the Accademia Nazionale di Santa Cecilia in Rome under Goffredo Petrassi. He has served as composer-in-residence at both the Atlanta Symphony Orchestra and Detroit Symphony Orchestra. In 2003, he was awarded a Guggenheim Fellowship, and in 2004, his orchestral work When Given a Choice had its Carnegie Hall premiere. The Philadelphia Inquirier has described his style as showing wide influences "from Mahler to Monk, Bird to Bernstein, James Baldwin to Bach, Santana to Prince."
---
Stevie Wonder
Just the mention of the name "Stevie Wonder" is likely to fill your head with countless songs by the composer, keyboardist, and singer. Wonder has been singing straight to our hearts for decades. He recorded one of his early hit singles, "Fingertips," in 1962 at the ripe age of 12, and has continued to write and record chart-topping songs ever since. But rather than just write hits and collect checks, Wonder has also used his music for activism. He recorded a new version of "Happy Birthday" dedicated to Dr. Martin Luther King, Jr. in 1981, and in fact, one of the reasons we celebrate Martin Luther King, Jr. Day is because of that song. At the time, King did not have a day commemorating his life and legacy. Wonder performed the song at the Rally for Peace on January 15, 1981, in on the National Mall in Washington D.C., and said, "As an artist, my purpose is to communicate the message that can better improve the lives of all of us."
---
George Lewis
George Lewis is a trombonist, composer, author, and educator known for his pioneering work in computer music. He became a member of the Association for the Advancement of Creative Musicians, an organization begun in his home town of Chicago to support the work of composers of color. He studied composition with AACM founder Muhal Richard Abrams, and later would go on to write an award-winning history of the group, A Power Stronger Than Itself: The AACM and American Experimental Music. He also composed Afterword: the AACM (as) Opera, which had its Chicago premiere at the Museum of Contemporary Art-Chicago in 2015. Lewis has received a MacArthur Fellowship, a Guggenheim Fellowship, and fellowships from the National Endowment for the Arts. He currently teaches at Columbia University.
---
Prince Rogers Nelson
Prince is definitely on the short list of musicians we could call a "Mozart of our time." The performer and composer wrote hundreds of songs and played dozens of instruments. In fact, he played a total of 27 instruments on his debut album (though many were different kinds of keyboards, guitars, and percussion instruments), and most of the instruments on all five of his first few albums.  Among his many accolades are eight Grammy Awards, one of which he earned for writing "I Feel for You" for Chaka Khan, and an Academy Award, which he won for Best Original Song Score for the title track to Purple Rain.  He was a pioneer in the recording studio and on stage, where he often subverted gender norms.
---
Nkeiru Okoye
"Isn't it interesting that the top piece that you think of as a 'black' opera is by Gershwin?" composer Nkeiru Okoye asked in a recent interview. "He's white, he's Jewish. The first thing that comes to people's minds when they think 'composer' is a white man. It's hard for me as a woman of color to say, 'Hey, I want to write an opera.'" Her first opera, Harriet Tubman: When I Crossed That Line to Freedom, tells the story of one of history's most fascinating figures. As a native New  Yorker of African American and Nigerian descent, Okoye's work is a patchwork quilt that stitches together diverse musical styles.  Her orchestral works have been performed by the Philadelphia Orchestra, Detroit Symphony, Virginia Symphony Orchestra, Indianapolis Symphony, Fort Collins Symphony, Grand Rapids Symphony, Youngstown Symphony Orchestra, and many others across the United States.
---
Tomeka Reid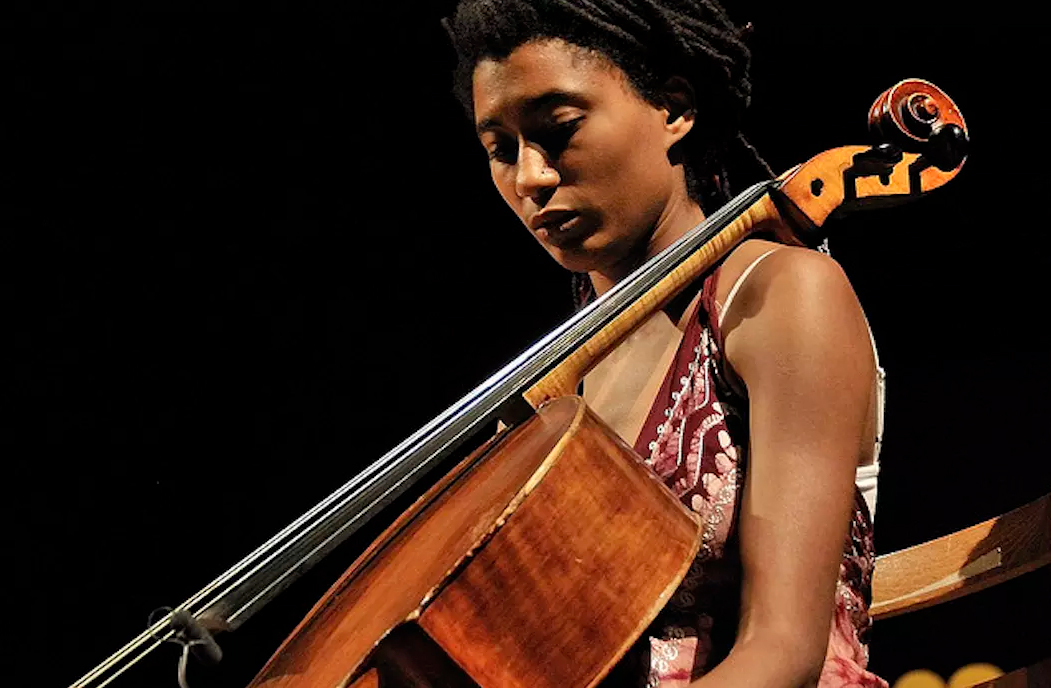 Cellist and composer Tomeka Reid was born in Washington D.C., though Chicago has adopted her as one of our own. After earning a bachelor's degree from University of Maryland, College Park, Reid earned a master's degree from DePaul University. She became a member of the Association for the Advancement of Creative Musicians and has collaborated and recorded with several AACM members and associates including Roscoe Mitchell and Anthony Braxton. Her own ensemble, the Tomeka Reid Quartet, just released its debut album on Thirsty Ear Records.
---
Jessie Montgomery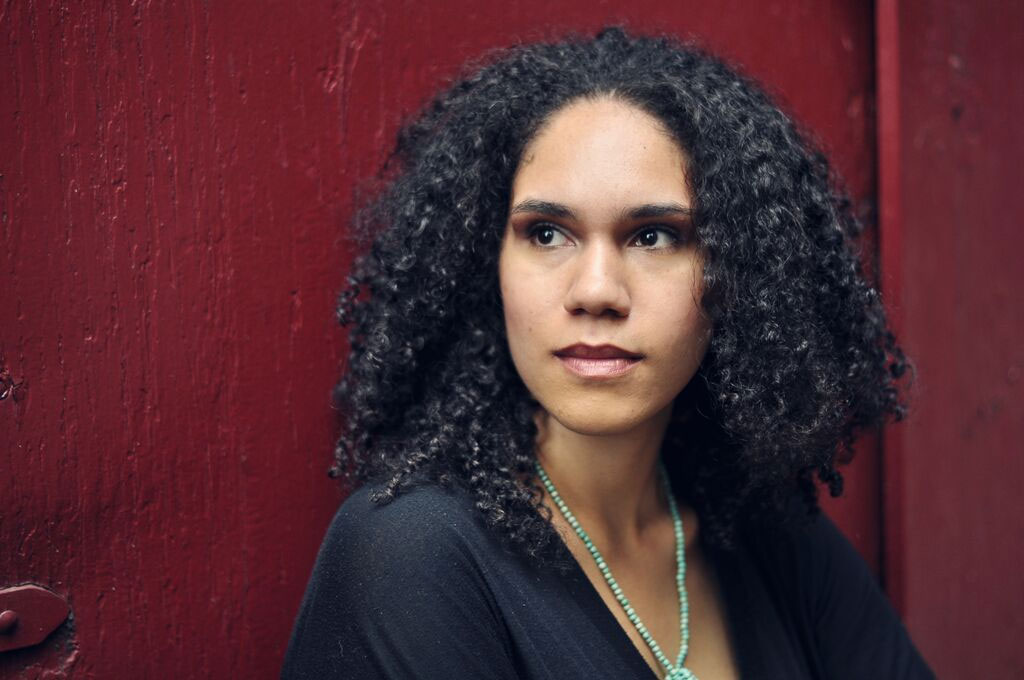 New York native Jessie Montgomery studied violin at the Juilliard School before earning a degree in composition from New York Unviersity. She has been an active educator herself, particularly through her associations with the Sphinx Organization, a non-profit organization that supports young African-American and Latino string players. She has collaborated with the American Composers Orchestra, Albany Symphony, Orpheus Chamber Orchestra, and the Young People's Chorus of NY, and has been commissioned to create new works for the Dance Theater of Harlem and the Saint Paul Chamber Orchestra.
---