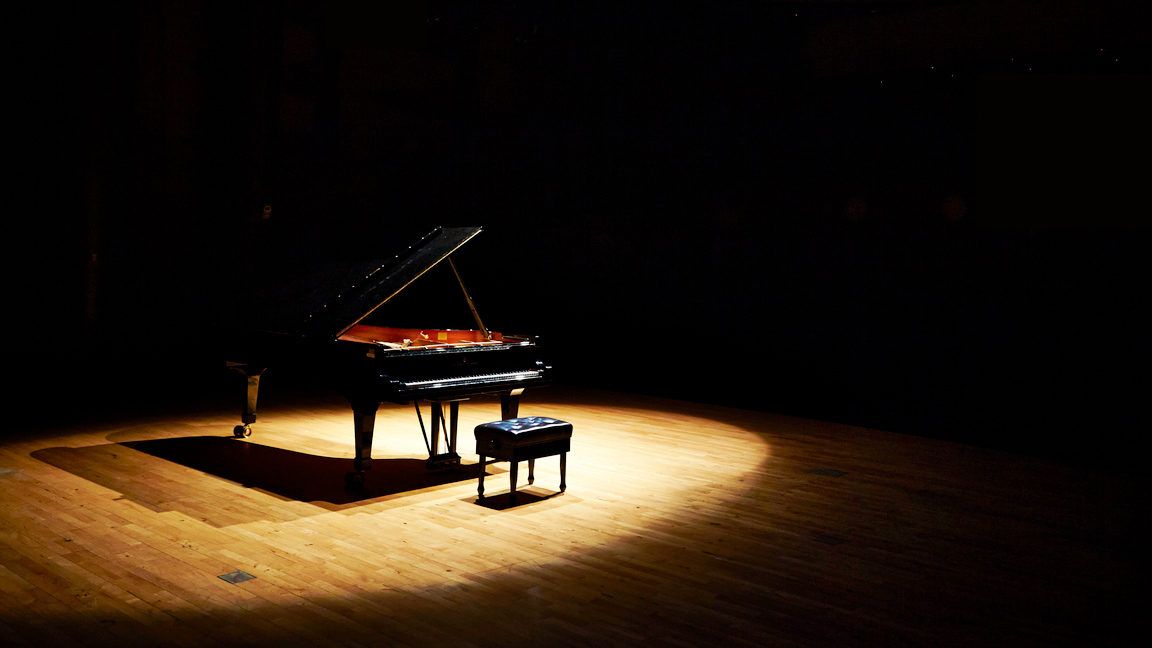 You voted on your 10 favorite piano concertos and we aired them on WFMT along with 10 piano concertos that might be less familiar to you. Jump to full playlist
---
1. Beach: Piano Concerto in C-sharp minor, Op 45
Alan Feinberg, piano; Nashville Symphony Orchestra: Kenneth Schermerhorn, conductor. Naxos 8.559139
Amy Beach was the first major female composer in the United States. Her piano concerto of 1899 brings together the two aspects of her career, as she was equally gifted as both a composer and pianist. This concerto is a work of late-Romantic drama, with the piano and orchestra often battling for supremacy.
---
---
---
2. Montsalvatge: Concierto Breve
Jenny Lin, piano; North German Radio Philharmonic: Celso Antunes, conductor. Hännsler 98.642
Xavier Montsalvatge was among Spain's most important composers of the 20th century. His music often drew upon his native Catalan traditions or borrowed from Caribbean sources. Montsalvatge's only piano concerto, Concierto Breve, was written for his close friend Alicia de Larrocha, who championed the work.
---
---
---
3. Stojowski: Piano Concerto No. 2 in A-flat major, Op. 32
Witold Wilczek, piano; Polish Sinfonia Iuventus Orchestra: Marek Wroniszewski, conductor. Dux DUX1773*
The music world has been rediscovering the colorful, romantic and sometimes exotic music of Zygmunt Stojowski after a century of neglect. Brahms, Tchaikovsky, Paderewski, and many leading musicians of his day admired Stojowski's music, including two expansive and extremely challenging piano concertos.
---
---
---
4. MacDowell: Piano Concerto No. 2 in D minor, Op. 23
Derek Han, piano; Chicago Sinfonietta: Paul Freeman, conductor. Pro Arte CDS-341
Considered one of America's first major composers, Edward MacDowell demonstrated few traces of his homeland in his music. During his studies in Europe, he met Franz Liszt, who helped launch the young composer's career. MacDowell was also a fine pianist, as shown in the Second Piano Concerto, his most popular work.
---
---
---
5. Ireland: Piano Concerto in E-flat major
Eric Parkin, piano; London Philharmonic Orchestra: Bryden Thomson, conductor. Chandos CHAN 8461*
John Ireland's Piano Concerto of 1930 was seen as the British response to Prokofiev's Third Piano Concerto. The work, which was considered quite modern for its time, was an immediate success and for many years was played by several leading pianists – Clifford Curzon, Moura Lympany, Gina Bachauer, and Artur Rubinstein.
---
---
---
6. Scharwenka: Piano Concerto No. 1 in B-flat minor, Op. 32
Earl Wild, piano; Boston Symphony Orchestra: Erich Leinsdorf, conductor. Elan CD-82266
Franz Xaver Scharwenka followed in the great 19th-century tradition of successful virtuoso pianists who were also composers. His piano concertos were frequently performed well into the early 20th century, until their late-Romantic style was considered old-fashioned next to the modernism of the day.
---
---
---
7. Weber: Piano Concerto No. 1 in C major, Op. 11
Gerhard Oppitz, piano; Bavarian Radio Symphony Orchestra: Sir Colin Davis, conductor. RCA 68219-2
Although mostly remembered for his ground-breaking contributions to opera, Carl Maria von Weber was also considered one of the most brilliant pianists of his time. His works for piano, including his two concertos, influenced Chopin, Liszt, and Mendelssohn through their imaginative explorations of the instrument's possibilities.
---
---
---
8. Field: Piano Concerto No. 3 in E-flat major
John O'Conor, piano; Scottish Chamber Orchestra: Sir Charles Mackerras, conductor. Telarc CD-80370
Irish pianist and composer John Field is known as the originator of the nocturne, a form that was later adopted and developed by Chopin. Field also wrote seven concertos, all of which show his poetic use of the piano, emphasizing a singing tone on the keyboard rather than the display of technical brilliance.
---
---
---
9. Menotti: Piano Concerto in F major
Earl Wild, piano; Symphony of the Air: Jorge Mester, conductor. Vanguard SVC-3
Gian Carlo Menotti's reputation rests on some of the most popular operas of the 20th century – works that take the art form into dramatic contemporary settings. He was also a composer of instrumental music, from ballet to chamber works to his delightful and effervescent Piano Concerto of 1945.
---
---
---
10. Medtner: Piano Concerto No. 1 in C minor, Op. 33
Geoffrey Tozer, piano; London Philharmonic Orchestra: Neeme Järvi, conductor. Chandos CHAN-9040
At the beginning of the 20th century, Nikolai Medtner was recognized as one of Russia's most important composers alongside Scriabin and Rachmaninoff. Medtner's three piano concertos were written over the span of 25 years. They all belong to the late-Romantic tradition and make extraordinary demands of the soloist.
---
---
Follow WFMT on Spotify and Apple Music!
This article was originally published on December 21, 2015.

* denotes recommended recording adjusted to reflect streaming availability