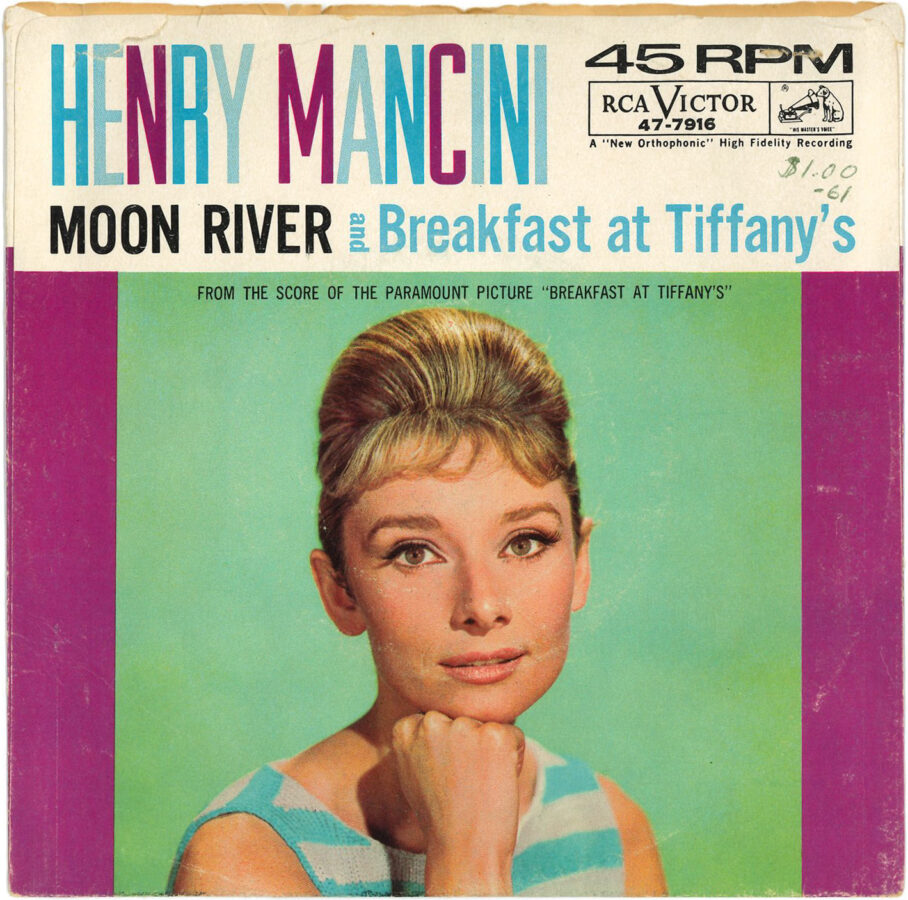 This 45 is the first record I ever bought.
In 1961, I went with my parents to see Breakfast at Tiffany's. Henry Mancini and Johnny Mercer's "Moon River" was the hit song and Audrey Hepburn the star. I was thirteen years old and on a definite budget: I took some of my paltry allowance and spent the princely sum of $1 on a record. Little did I know that it would be the beginning of a collection that would grow to some 5000 records. Most are now at DePaul University in their new School of Music. However, I kept "Moon River" for myself as a keepsake.
I can assure all of you that in this budding adolescent's world there was nobody even remotely like Audrey Hepburn. I was dazzled. Nobody looked like her, dressed like her or sounded like her. I was smitten. I still am.
---
Arias and Songs host Larry Johnson shares a special, hour-long program Recalling the 1969 Moon Landing. Tune in on the 50th Anniversary of the Lunar Landing — Saturday, July 20, 2019 at 4:30 pm — to hear this commemorative program.