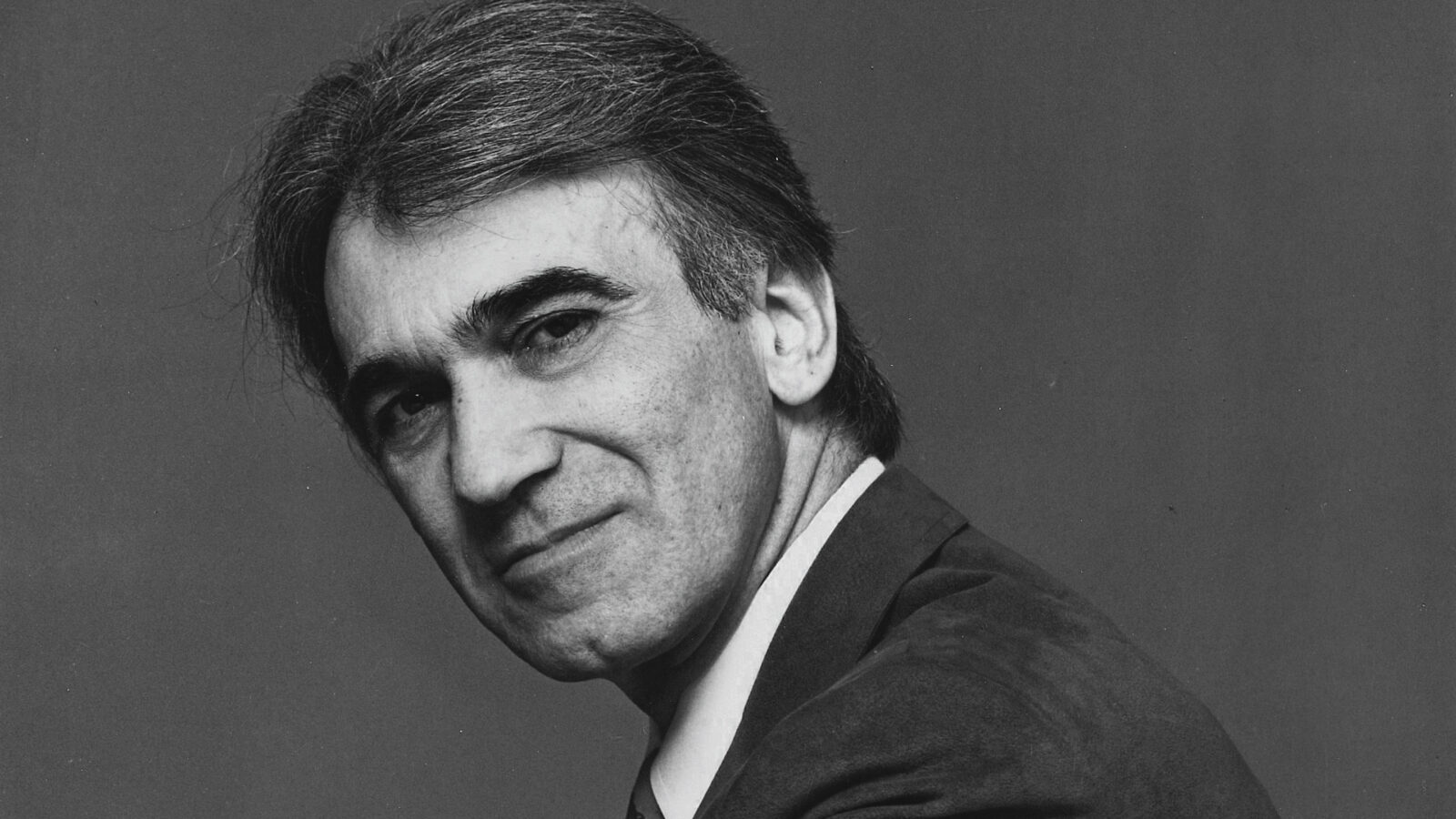 Norman Pellegrini, who was the program director of WFMT from 1953 to 1996, died ten years ago this summer. Host Kerry Frumkin, who arrived at WFMT in the 1970s, remembers his late colleague and friend in this tribute.
When this particular phone call came, it was usually trouble. Before I could finish the professional greeting, I would be interrupted with "Kerry, it's Norm." What often followed was something like "I don't believe there's a 'cough' in Prokofiev. Love you madly! Goodnight." Norman Pellegrini, WFMT's illustrious program director of 43 years, was always listening — vigilant, protective of the station's values, always blunt in his criticism, and usually right. A more dreaded comment from the other end of the line could be more problematic: "You know that's not WFMT." It came far less frequently, but always with a tone dripping with profound disappointment. However, as quickly as those calls ended, so would Norm's dark mood. In the next moment, the slate was clean.
I came to WFMT in the bicentennial year of 1976, having grown up with the station as a classical music nerd. By the time I arrived, I was already a fairly experienced broadcaster, having worked at a number of small stations and the Wisconsin Public Radio Network. WFMT was considered to be the pinnacle of such institutions. I soon learned that this was largely due to Norm's knowledge, taste, talent, and passion for sharing the music he loved with an audience he always presumed to be intelligent and deserving of respect.
As a program director, Norm had the head of a curator and the heart of an entertainer. Those who worked with him aspired to that as well. Those who listened to us expected nothing less. Every detail of the station's sound derived from this: the measured pause after a piece of music (all kinds of music) before the announcer's entrance; commercials without jingles, utilizing good grammar, and eschewing superlatives; newscasts which varied wildly in length (from one to twenty-five minutes) depending on the perceived significance of the day's events; interviews of considerable depth, arts criticism, poetry, and the novel idea that all of this was more important than the projection of a program host's personality. This was not, of course, an accepted recipe for good ratings. Norm's response was to be "ratings-aware, but never ratings-driven." The result of all this was something high-minded, yet rarely pedantic, and often surprising. The question was what contribution could I make to this remarkable concoction?
Norm helped me find the answer. Although he could seem formidable and intimidating at times, he was also very encouraging. Soon after my arrival, he pushed me toward hosting live broadcasts, doing interviews and production. I'm forever grateful to him for this because these endeavors have resulted in great personal satisfaction and professional recognition over the years.
One instance involved Leontyne Price, who came to Chicago for a recital at Orchestra Hall. She had just celebrated her 60th birthday, and Norm thought it was time to do a new interview with her for our "Profiles" series. He asked me to conduct the interview — but he gave me the assignment only the day before she would be available! I was flattered, but also scared to death! He told me he knew I could do it and beyond that, "It would be wonderful!" I learned just recently from Norm's life partner, the vocalist and teacher Donald Knight, that there was more to the story. Apparently, both Donald and Norm were good friends of Ms. Price. So, for Norm to have thought of me for this interview was an extraordinary sign of his trust and respect.
In my talk with Donald, a general impression I had about Norm was reinforced — his dedicated love of family and friends. He told me that it was out of friendship and trust that Wanda Horowitz insisted on Norm as the commentator for the national television broadcast of Vladimir's return to Carnegie Hall. Norm's close relationships with Sir Georg and Lady Solti were well known, as was the mutual admiration society formed with Renata Scotto and many other great artists. Personally, I remember how moved Norm was to see so many of his colleagues at his mother's funeral service. And I'll never forget hearing Norm sitting in for me the morning my daughter Sarah was born and musically dedicating the entire program to her. When I returned to work, he handed me the original copy of that music list.
I could never presume to summarize a life, much less one as complicated and rich as Norm's. But these are a few of the specific things I have missed over the 10 years he's been gone. And I guess I even miss those phone calls.