Cecilia Bartoli has been appointed the next artistic director of the Monte Carlo Opera. As the first woman to hold this post, effective 1 January 2023, she will succeed Jean-Louis Grinda, current artistic director of the Monégasque house, founded in 1879. "I will put all my passion at the service of the Monte Carlo Opera. Taking over the direction of the Monte Carlo Opera is a new stage, but also the realization of a dream," the Italian singer averred.
The Roman mezzo, who made her Monte Carlo debut in 1989 in Rossini's Barber of Seville, said she's always felt closely linked to the principality and has expressed a particular affection for the Garnier Room, describing it as "one of the most beautiful opera houses in the world. Its dimensions and acoustics are perfect. It's a real gem."
A self-described woman of the 18th century, Bartoli will continue as artistic director of the Opéra de Monte-Carlo's baroque company Les Musiciens du Prince, whose headquarters is also in Monaco's capital city. Created in 2016 at the suggestion of Bartoli, the ensemble explores the tradition of European court music from the 17th to the 19th centuries.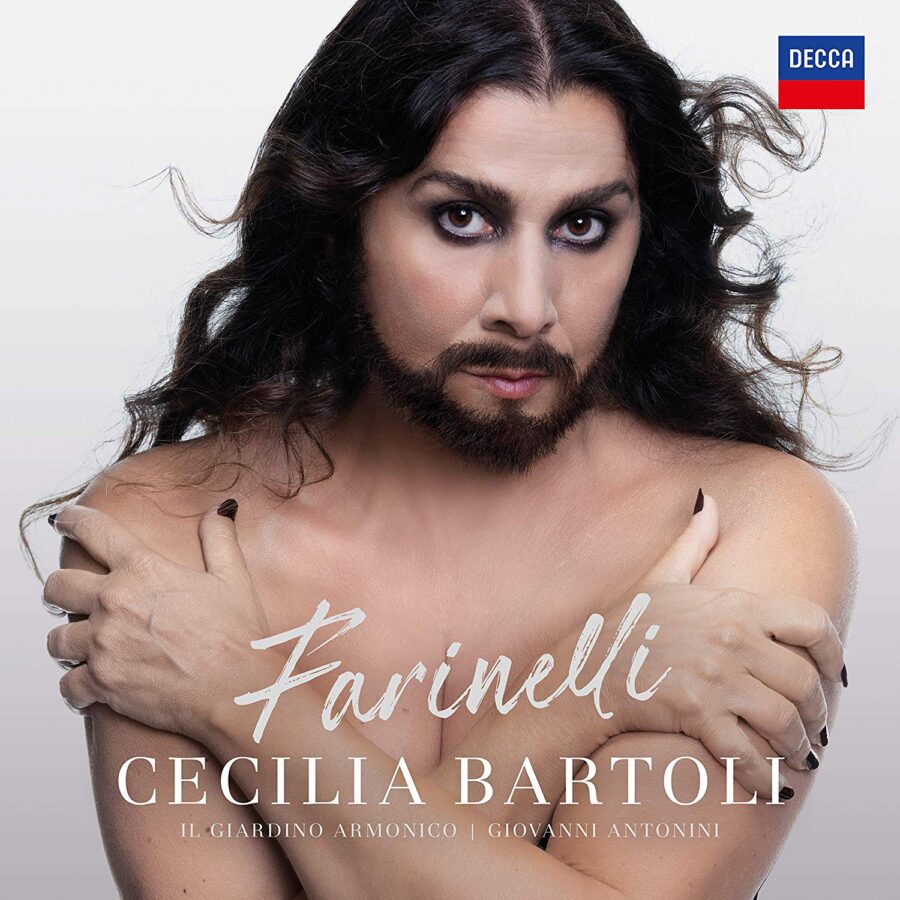 From the earliest days of her career, Cecilia Bartoli has been her own woman, even – or perhaps especially – when dressed as a man. A mezzo-soprano is no stranger to "trouser roles," portraying opera's young male characters, such as Hansel in Hansel and Gretel, Octavian in Der Rosenkavelier, and Idamante in Mozart's Idomeneo. Bartoli, however, has expanded her repertory to include roles originally written for castrati. She's been fascinated by this repertory; the artwork for her CD of 2009, Sacrificium La Scuola dei Castrati, features her unmistakable face on an equally unmistakable statue of a male torso. For Farinelli, released only last month, Bartoli is a portrait in contrasts: pictured on the CD with her arms crossed over her naked chest, her nails painted, her long dark hair flowing. The most striking element of this portrait is that the mezzo appears in a full beard. Perhaps the most controversial example of cross-dressing is the cover art of Mission. Her 2012 recording with I Barocchisti, featuring music of Italian baroque composer Agostino Steffani, shows Bartoli completely bald, wearing the ecclesiastical dress of a Catholic priest, a cross in her right hand thrust toward the camera.
It's fully expected that Bartoli will continue her exceptional career as a singer. No stranger to Chicago, Bartoli has enjoyed great acclaim here, including a 2004 program of Baroque arias with the Orchestra of the Age of Enlightenment, a sold-out recital in 2001, and appearances in 1992 with the Chicago Symphony Orchestra as Cherubino in a semistaged production of Mozart's Marriage of Figaro, and as Dorabella in Così fan tutte, as well as guest soloist in the CSO's Opening Night Gala of 1998.
Auguri, Cecilia Bartoli!