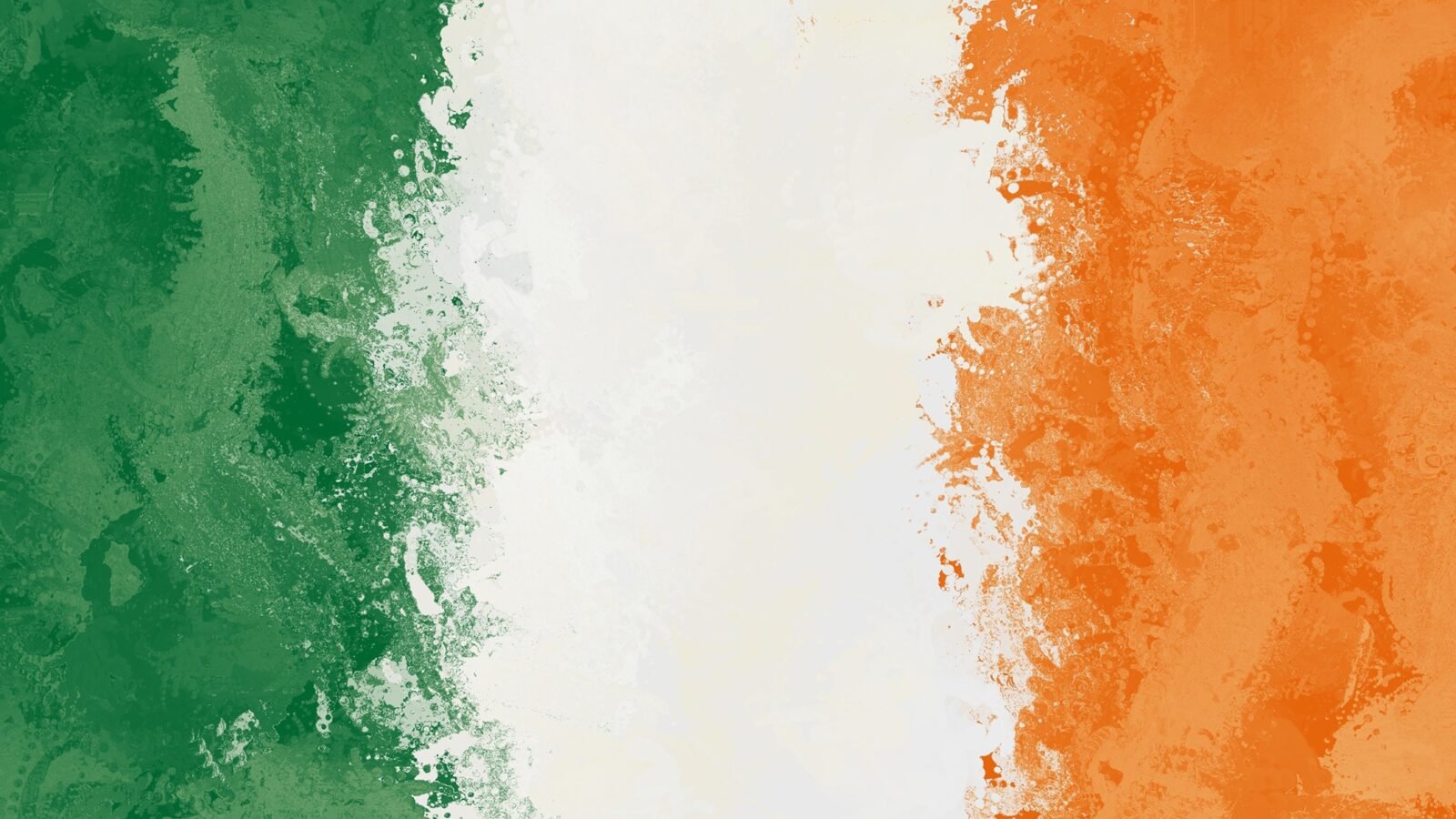 From folk and traditional to punk, rock, and pop, Ireland is the source of much incredible music. But the Emerald Isle has played host to no shortage of classical music ranging from the 16th century to today. In fact, in a moniker that will be familiar to Chicago readers, Dublin was once known as the "Second City" of the British Isles as a hotbed for music and culture.
Jump to our playlist, or scroll down to learn about 12 Irish and Ireland-based composers whose music we think you should know!
---
1. Ruaidri Dáll Ó Catháin
(c. 1580 – c. 1653)
A member of the gentry, Ó Catháin was a blind traveling musician and composer. His most famous composition, Tabhair dom do Lámh (English: Give Me Your Hand), is an enduring staple of Irish classical and folk performance to this day.
---
---
---
---
2. Philip Cogan
(1750 – 1833)
Born in Cork, Cogan was a choirboy and eventually landed as an organist in a venerable Dublin cathedral (St. Patrick's, in fact!). While Cogan wrote and conducted operas, today, he is best remembered for his piano repertoire, coming around the introduction of the instrument. Enjoy this genteel, Classical-era rondo, performed by Irish pianist Una Hunt.
---
---
---
3. John Field
(1782 – 1837)
Today, John Field is better remembered for creating a musical form than for his individual compositions. The Dublin-born inventor of the nocturne studied with Muzio Clementi before publishing the first nocturne in 1812. Frédéric Chopin, almost 30 years Field's junior, was so taken with the expressive, melodic nocturne, that he penned 21 of his own. Below, Elizabeth Joy Roe performs the wispy, evocative piece that started it all, Field's Nocturne No. 1 in E Flat Major.
---
---
---
---
4. Michael Balfe
(1808 – 1870)
Like many on this list, Michael Balfe's compositional career stemmed from a career in performance. Born in Dublin to a violinist father, he was a talented child musician, gaining acclaim as a violinist and composing his first ballad before turning 10. Balfe later shifted to opera performance, while concurrently working on his first largescale compositions. In keeping with his tenure onstage, Balfe is best remembered as a composer of English-language operas, as in this aria, "I Dreamt I Dwelt in Marble Halls," from The Bohemian Girl.
---
---
---
---
5. Michele Esposito
(1855 – 1929)
Born in the Neapolitan region of Italy, pianist, conductor, and composer Michele Esposito became a vital figure in the musical history of Ireland, his adopted homeland. In 1882, Esposito began a 40-year tenure as a professor of pianoforte at Dublin's Royal Irish Academy of Music. While in Dublin, Esposito established multiple chamber and orchestral music series. As a composer, he penned oratorios, operas, orchestral music (including an Irish Symphony, of which few recordings have survived), and chamber music. Here's a performance of the lively, dynamic first movement of his Violin Sonata in E minor.
---
---
---
---
6. Ina Boyle
(1889 – 1967)
As a woman composer of the early 20th century, Ina Boyle is an unsurprisingly, dishearteningly unsung figure in classical music. Born and raised near the Irish village Enniskerry, Boyle took to music early, first learning violin and cello, before moving on to theory and composition as she entered her teenage years. In her 30s, she studied with Ralph Vaughan Williams. Over the course of her trailblazing career, she composed for the opera, ballet, voice as well as orchestra. Here's an early piece — composed at age 24 — for the cello.
---
---
---
---
7. Aloys Fleischmann
(1910 – 1992)
Born in Munich, Aloys Fleischman was raised in Ireland by two musicians. His father — born in Bavaria — was an organist and choirmaster in Cork, and his mother — born in Cork to German parents — was a pianist and piano pedagogue. As a composer, he wrote for orchestra, stage, chamber ensembles, and choir, much of featured Irish texts. His greater legacy, however, was as a forefather of classical music in the newly independent Irish nation. Prior to his efforts, Irish composers frequently had to look to other countries' orchestras to hear their music performed, as no professional ensembles existed in Ireland. Not only through classical idioms, but also through traditional Irish idioms, Fleischmann resurrected Irish classical music and founded six orchestras and musical associations.
---
---
---
---
8. Joan Trimble
(1915 – 2000)
Schooled as a violinist, pianist, and composer, Joan Trimble's first musical success came in a piano duo she formed with her sister, Valerie. It makes sense then, that some of her most celebrated compositions were for the piano, though she also created works for orchestra, voice, and opera. Sadly, because of family obligations, Trimble's compositional output was sporadic and limited, but she received renewed attention in 1990 when her work Three Diversions for Wind Quintet was commissioned.
---
---
---
---
9. John Kinsella
(1932 – )
After studying the violin and viola at the Dublin College of Music, Dublin-born, self-taught composer John Kinsella entered a career in computer programming, composing music for ensembles and orchestra concurrently. In his mid-30s, he joined Ireland's broadcasting service, the RTÉ, rising in the organization for about 15 years before pursuing composition full time. Here's a plaintive movement from his first cello concerto.
---
---
---
---
10. Seóirse Bodley
(1933 – )
Another Dublin-born contemporary composer, Bodley's compositional career has centered on the interaction between contemporary and classical music as well as more traditional Irish folk idioms. He's also been involved on the academic side: serving as Director of Folk Music Studies at University College, Dublin and chairing the Folk Music Society of Ireland. His piece, A Small White Cloud Drifts over Ireland, exemplifies the orchestral unification of the musical heritage of Ireland and contemporary classical music.
---
---
---
---
11. Garth Knox
(1956 – )
As a performer and composer, Garth Knox bridges eras and instruments. Knox was born in Dublin and raised in Scotland. A seasoned violist who has been a member of the Arditti Quartet and Pierre Boulez's Ensemble InterContemporain, Knox also has a passion for the forebears of his instrument: the baroque viola d'amore and the medieval fiddle.
---
---
---
---
12. Siobhán Cleary
(1970 – )
With a body of work spanning film, opera, and the concert hall, Dublin-born Siobhán Cleary first became interested in composition as a child. However, it was not until university that the took seriously the prospect of becoming a composer because of the lack of prominent contemporary classical composers, an interview in The Irish Times reveals. As a result, she is a strong exponent for new music. This piece, Threads was included at the International Festival of New Music for Orchestra in Olomouc.
---
---
---
---
Follow WFMT on Spotify and Apple Music!
Note: Not all selections are available on both services. Some selections have been updated for better availability.