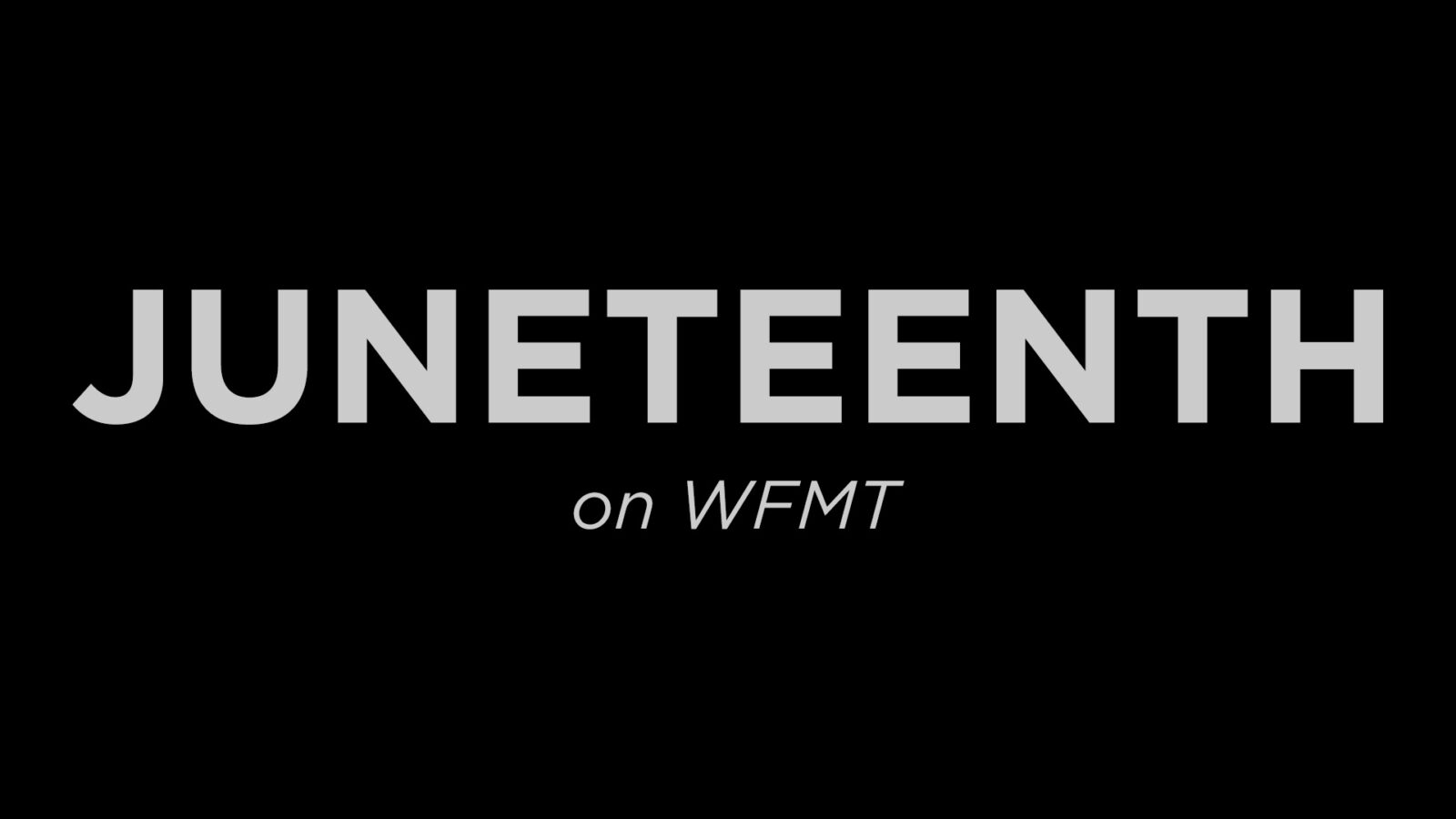 Today is Juneteenth, a holiday commemorating the end of slavery in the US. Contrary to some misconceptions, the June 19 holiday does not mark the anniversary of the Emancipation Proclamation, which was issued on January 1, 1863. In fact, the holiday marks a more somber occasion: the date in 1865 when Union soldiers brought news of their victory — and the emancipation of enslaved African Americans — to Texas. It came more than two and a half years after the Emancipation Proclamation and more than two months after the end of the Civil War. To learn more about the Juneteenth, read this article on wttw.com.
In observance of Juneteenth, WFMT is sharing music by Black composers and performers throughout the day. Here are some selected programming highlights.
In the 7:00 am hour — "Hootenanny" from Wynton Marsalis' Violin Concerto in D
In the 8:00 am hour — Finale from The Passion of Martin Luther King, composed by Nicolas Flagello and conducted by James DePreist
At about 9:25 am — George Walker: Lyric for Strings, performed by Chicago Sinfonietta and conducted by Paul Freeman
At about 10:30 am —Two movements from Valerie Coleman 's Concerto for Wind Quintet, performed by Imani Winds
At about 2:40 pm — John Wineglass: Piano Suite, "Times of Solitude"
At about 4:15 pm — William Grant Still: Danzas de Panama, conducted by Isaiah Jackson
In the 5:00 pm hour — Florence Price: Mississippi River Suite
In the 6:00 pm hour — Duke Ellington: Suite from The River
In the 11:00 pm "Best of Studs Terkel" program, African American comedy pioneer Moms Mabley joins Studs in this conversation from 1961.