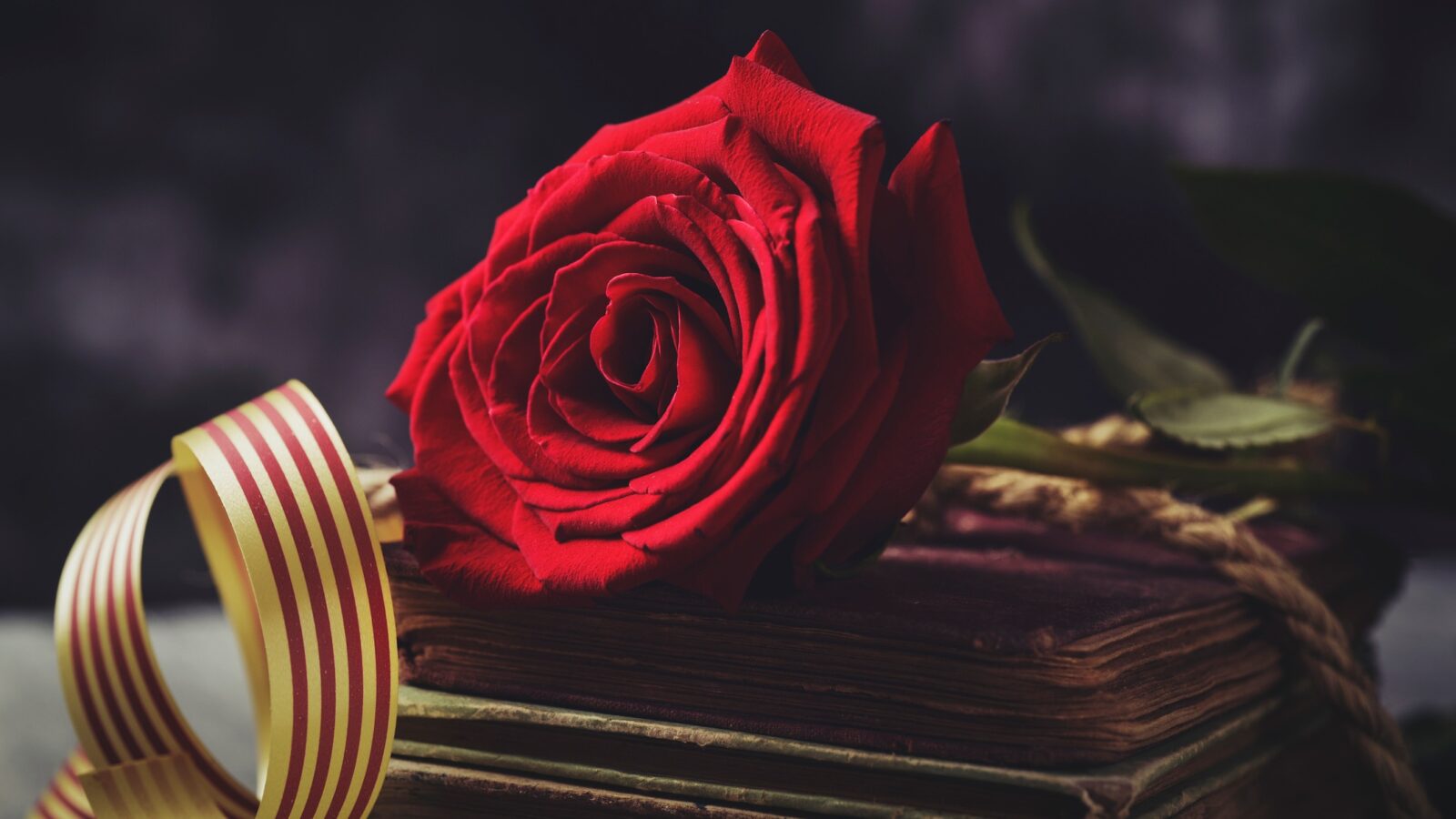 "All art," Walter Pater assures us in The Renaissance (1873), "constantly aspires to the condition of music." Well, who knows whether that is true, whatever it means. What is true, however, is that April 23 is World Book Day, and that means we have a wonderful opportunity to think about favorite books that have inspired the creation of music. First, though, a bit of background on World Book Day.
UNESCO first organized an annual observation of World Book and Copyright Day on April 23, 1995. Why April 23? It is the day that Shakespeare was presumed born. More certainly, it is also the date of his death, in 1616 — also the day and year Miguel Cervantes died (although Spain was using the Gregorian calendar while England still used the Julian).
The origins of this celebration, however, go back many years earlier, centuries earlier, in fact. According to Alba Girons Masot, PhD., Catalan lecturer at the University of Chicago, "Catalans have been celebrating their patron saint, Sant Jordi (Saint George), since the Middle Ages, but the tradition of celebrating Sant Jordi's Day with books and roses dates to the beginning of the 20th century." In a tradition akin to Valentine's Day, Dr. Girons explains that "every year on April 23, people in Catalonia offer books and roses to their loved ones as a token of appreciation. This tradition has become a day of celebration of books, literature, and culture. Streets in Barcelona and major towns in Catalonia are filled with book stands and people strolling and buying books, red rose in hand. To get an idea of how big the day is: in just one day more than 1.5 million books and more than 6 million roses are sold in Catalonia."
As the Catalans say, "A rose for love and a book forever." And as I say, when you have books, you have friends. And what better time to enjoy your book friends, and perhaps, make new ones? Here are a few of my favorite books that inspired musical compositions. I hope they'll become your friends, as they have become mine.
---
Don Quijote de la Mancha by Miguel de Cervantes
Don Quijote tops my list for so many reasons. Perhaps no text other than the Bible has offered composers more inspiration than Cervantes' two-volume masterpiece (Part One published in 1605 and Part Two in 1615). Its cultural influence cannot be overestimated, and, perhaps surprisingly, even more than in literature, it is in the realm of music and in the hands of composers that Don Quijote finds its most fervent and constant admirers. Operas by Telemann, Mendelssohn, Massenet, Falla, and others; music for the ballet by Minkus, Gerhard, and more; songs by Ravel; and a zarzuela by Barbieri all attest to the richness of the work. Whether it is Spanish composer Gerardo Gombau's orchestral work depicting Don Quijote guarding his armor (Don Quijote velando las armas) or Quijote's confusion at seeing a puppet show and thinking he's watching a real event unfold (Master Peter's Puppet Show by Manuel de Falla) or Quijote's Battle with the Sheep as realized by Richard Strauss (Don Quixote), Cervantes' combination of an engrossing narrative and laughter through tears is a feast that, to paraphrase Shakespeare, makes hungry where most he satisfies.
---
The Works of Shakespeare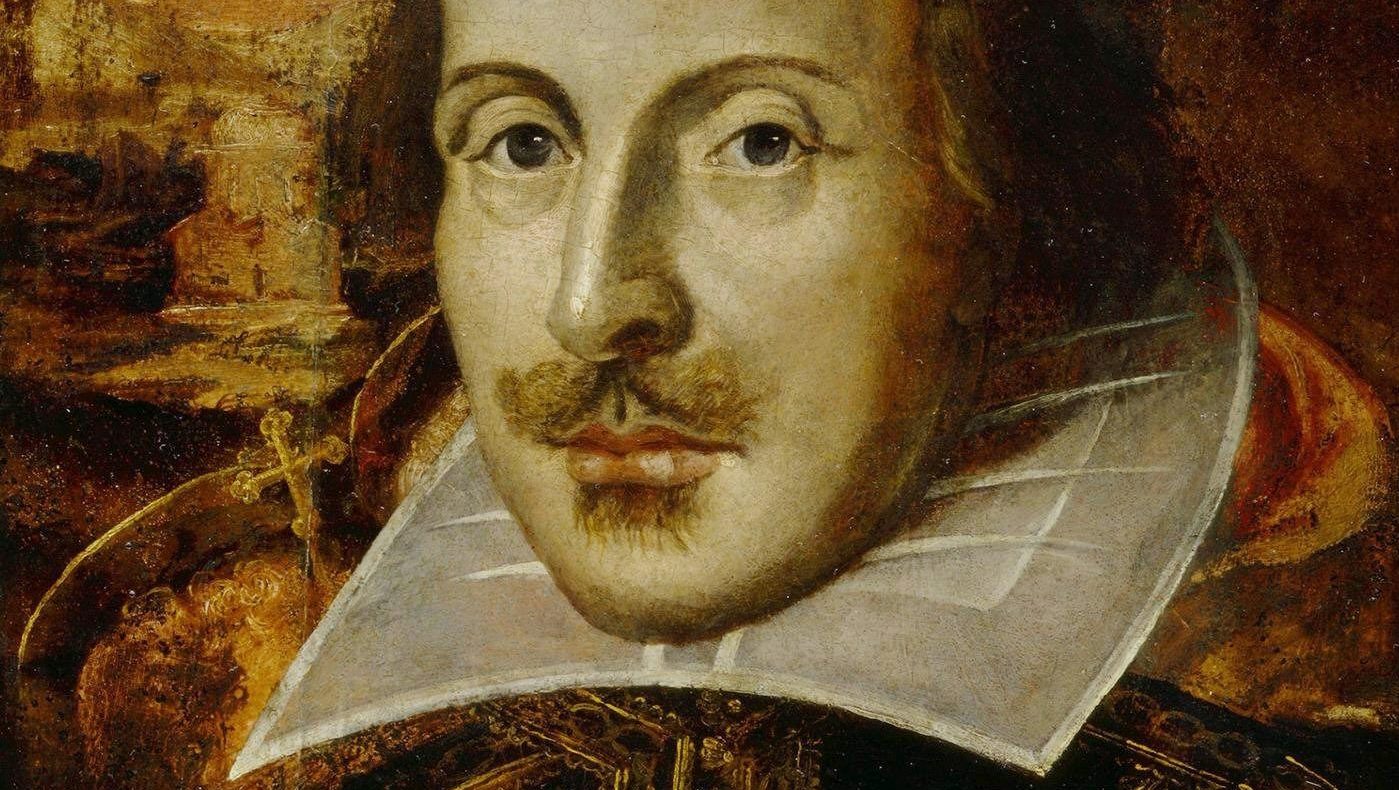 And speaking of William Shakespeare, his plays and sonnets are a treasure trove for composers. I don't know that I can choose a favorite Shakespeare play, but Verdi's Otello stands out as one of the great Shakespeare operas. Don't overlook Dmitri Shostakovich's music for the 1971 Soviet filmization of King Lear. Boris Pasternak, then out of favor with the Communist Party, provided the translation for the production. For comedy, Mendelssohn's incidental music to A Midsummer Night's Dream has for many listeners defined the play.
---
Lieutenant Kizhe by Yuri Tynyanov
It was in college that I first read this wonderful novella by Tynyanov — writer, literary critic, translator of Heinrich Heine, and authority on Alexander Pushkin. I was already very familiar with Prokofiev's music for Lieutenant Kizhe, the Soviet film of 1934, which can be streamed online with English subtitles. You have an advantage that I didn't have when I read it: Mirra Ginsburg's 1990 translation into English, which is as musically and engagingly written as Tynyanov's original.
Tynyanov's orginal title was Second Lieutenant Kizhe. His 1927 satire on Soviet bureaucracy is set safely in the past, during the reign of Paul I, the mercurial, vindictive, and rumored illegitimate son of Peter III and Catherine the Great. Fearing the wrath of Emperor Paul, a plan is hatched to protect a clerk who has made a copying mistake. The orthographical error that changes "podporuchiki zhe" (the second lieutenants, however…) to "Podporuchik Kizhe" (Second Lieutenant Kizhe) is similar to writing my name, Candice Agree, as Can Disagree. And so, due to a slip of the quill, our hero Kizhe is born.
In an interesting meeting of the printed word and the television screen, Tynyanov's novella was referenced in an episode of TV's M*A*S*H. The character of the selfless Captain Tuttle, was, like Lieutenant Kizhe, nothing more than papers in a folder in a filing cabinet.
---
Eugene Onegin by Alexander Pushkin
Unlike my experience with Lieutenant Kizhe, I had read Pushkin's novel in verse years before seeing Tchaikovsky's operatic retelling of Onegin, the educated but cynical, worldly but dissolute 20-something whose wealth allows him to lead a superfluous life of existential ennui.
Pushkin's novel, though poetry, is nothing less than music. His creation of what is called the Pushkin sonnet — 14-line stanzas of iambic tetrameter — makes poetry a part of everyday speech and everyday speech a rich symphony of rhyme. That Onegin's foibles are modeled on Pushkin's own (he died at age 37 from a duel's fatal wounds) is disappointing and fascinating in equal parts. As translations deal with equivalents, things will be gained and lost depending on which one you choose. William Arndt's translation keeps the meter and rhyme of the original. Nabokov's translation does not rhyme and follows its own rhythm, but it achieves something remarkable: both accurately conveying the meaning of the original and being a work of literary art in its own right.
---
Concierto barroco by Alejo Carpentier
Here is another case where the music urged me toward the book. Roberto Sierra's Concierto barroco was inspired by Cuban author Alejo Carpentier's novel of the same name. Sierra's guitar concerto (recorded by guitarist Manuel Barrueco with Victor Pablo Pérez conducting the Symphonic Orchestra of Galicia) like the novel — plays fast and loose with time, place, and tradition, where Handel, Vivaldi, and even Louis Armstrong all exist in a timeless, magical world — which of course, is the very essence of music and art.
Carpentier's novel of 1974, first published in Mexico, and itself written in the Baroque style, is a masterpiece of surrealistic fantasy. Be bold and immerse yourself in this world, where 18th-century Cuba and Venice dance with the 20th century, where class and caste are dissected and where music conquers all.
---
These are just a few of the books-that-inspired-music I would share with you. I hope you'll consider them reading them — at home or socially distanced at your favorite outdoor spot. Now, tell me your favorite music inspired by literature. Leave a brief comment below. I'm looking forward to sharing your selections weekday afternoons.
---
This article was originally published in 2018.