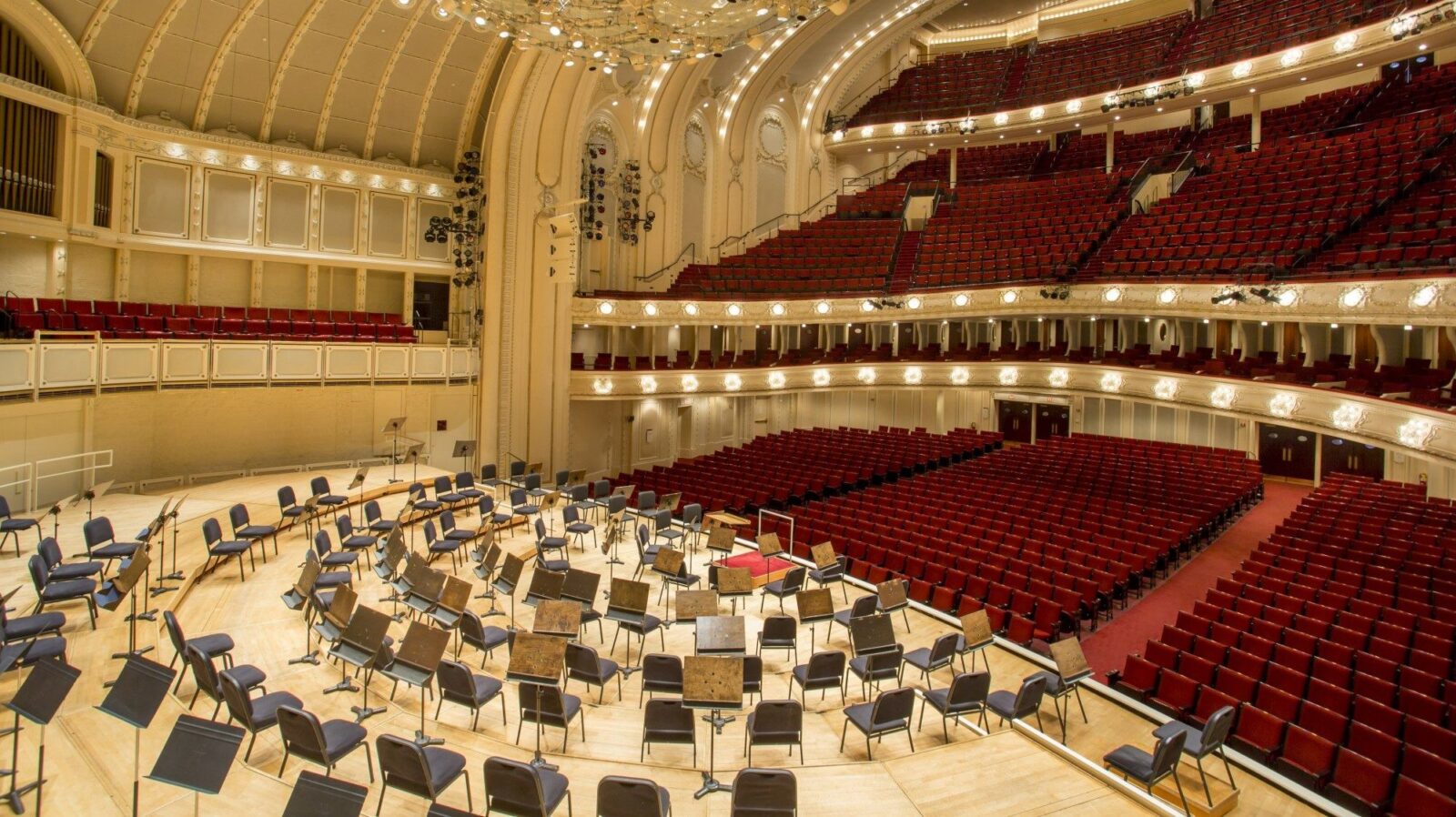 The Chicago Symphony Orchestra this morning announced the return of live music at Symphony Center in three programs from May 27 to June 13. The slate of performances, which were developed in accordance with music director Riccardo Muti, mark the orchestra's first live concert performances since the onset of the COVID-19 pandemic in March 2020.
The performances will feature a range of music and settings: the opening program, Fanfare, will center on brass and percussion in music by Copland, Barber, Bernstein, and Michael Tilson Thomas. The second program, Strum, will feature music by Samuel Coleridge-Taylor, Schubert, Kodály, and newly appointed CSO composer-in-residence Jessie Montgomery. The series will close out with OveCSOrture, which will feature music by Wagner and Mozart conducted by Edo de Waart. Each program will be given four performances and will run about 60 minutes. The CSO will host healthcare workers from Rush University for the opening concert on May 27.
"The return of Chicago Symphony Orchestra concerts at Symphony Center will put our city that much closer to fully reopening and recovering from the COVID-19 pandemic," said Chicago Mayor Lori E. Lightfoot.
"Consistent collaboration across the organization," president Jeff Alexander indicated, "the artistic guidance from Zell Music Director Riccardo Muti and our consultation with city and public health officials have made it possible to begin safely sharing the joy of live music with the community again."
This return, the announcement explained, is the result of a "thoughtful and thorough planning process," led by the CSO in collaboration with epidemiologist Dr. Emily Landon and with the approval of the Chicago Department of Public Health. In the new "Safe and Sound" safety measures, patrons and staff will be required to wear masks and practice social distancing while in attendance, and new cleaning procedures and hand sanitizer stations have been put into place.
---
For ticketing and information about these programs and the CSO's "Safe and Sound" safety measures, visit cso.org.