Along a half-mile stretch of sidewalk in the eastern part of Lakeview, you can walk through history. Running down Halsted Street in Northalsted (formerly Boystown), resides the Legacy Walk, a series of ten 25-foot pylons recognizes influential figures across genders, races, and fields in what is described as "the only outdoor LGBTQ museum walk in the world." Let's celebrate 12 musicians, artists, and authors of the LGBTQ+ community currently honored in the rotating installation.
In this walking tour, we'll start on the northwest side of the walk (at the intersection of Halsted and Waveland), work south, then cross the street and loop all the way north back to Halsted and Waveland.
---
Josephine Baker
3704 N. Halsted
Entertainer, dancer, singer, agent, activist, icon. Josephine Baker's life was as singular as her talent. Born in St. Louis, Baker moved to Paris — her adopted home — in part because of the racism ingrained in the American arts. She proudly flouted social conventions tied to her race and gender; Baker had relationships with men and women, possibly including a rumored affair with Frida Kahlo, who is also enshrined on the Legacy Walk.
---
Frida Kahlo
3540 N. Halsted
Nearly 70 years after her death, Frida Kahlo's striking art still captures the attention and imagination of audiences. Born in Mexico City, Kahlo's paintings drew inspiration from Mexico's rich folk traditions. Though her art received some recognition in her lifetime, in the years since her death, Kahlo and her art are now instantly recognizable and have become emblems in key Latin American, feminist, and LGBTQ communities.
---
Keith Haring
3342 N. Halsted
Artist Keith Haring's expressive and colorful imagery still resonates today, embedded within the popular imagination. Haring was openly gay and involved in the LGBTQ+ rights movement. His iconic and universal forms are on display throughout Chicago in murals and a large green sculpture in the AIDS Garden Chicago.
---
Freddie Mercury
3246 N. Halsted
With his legendary songwriting chops, immense vocal range, and effervescent, flamboyant persona, Freddie Mercury has inspired the imagination of generations of music fans. In performances from Live Aid to a duet with Montserrat Caballé, the Queen frontman embodied stardom, leaving behind a treasure trove of hits including "We Are The Champions," "Somebody To Love," and of course, "Bohemian Rhapsody." In 2018, the film Bohemian Rhapsody became the highest-grossing musical biographical film of all time, securing its star, Rami Malek, an Oscar for his riveting portrayal of Mercury.
---
---
Sylvester
3246 N. Halsted
The single-named musician remains an icon of disco, R&B, and soul music. In his short life, Sylvester subverted the world's image of what a star could be by embracing androgyny and sexual liberation, picking up fans and accolades — including a key to the city of San Francisco — in the process. Upon his death at age 41 from AIDS-related complications, Sylvester bequeathed his royalties to two HIV/AIDS organizations.
---
---
Pyotr Ilyich Tchaikovsky
3311 N. Halsted
The 1812 Overture, Swan Lake, the Serenade for Strings: Pyotr Ilyich Tchaikovsky wrote more indelible melodies than we can count. Tchaikovsky famously uttered that "Where the heart does not enter; there can be no music"; his relationship with violinist Iosif Kotek inspired his Violin Concerto among other works.
---
Cole Porter
3311 N. Halsted
Born in Indiana, Cole Porter penned songs and standards like "Night and Day" and "I've Got You Under My Skin" which transcend the time and place of their creation and continue to inspire musicians today. Porter was known among his colleagues to be gay, and there is speculation that some of his moving tender songs were written for his lovers. Here's the composer's own rendition of his song "You're The Top."
---
---
Reinaldo Arenas
3345 N. Halsted
A poet, playwright, and novelist, Reinaldo Arenas clashed with the communist government of his native Cuba in part because of his openness about his sexuality. His autobiography, Before Night Falls, was published two years after his untimely death; it was adapted into a 2000 film and a 2010 opera.
---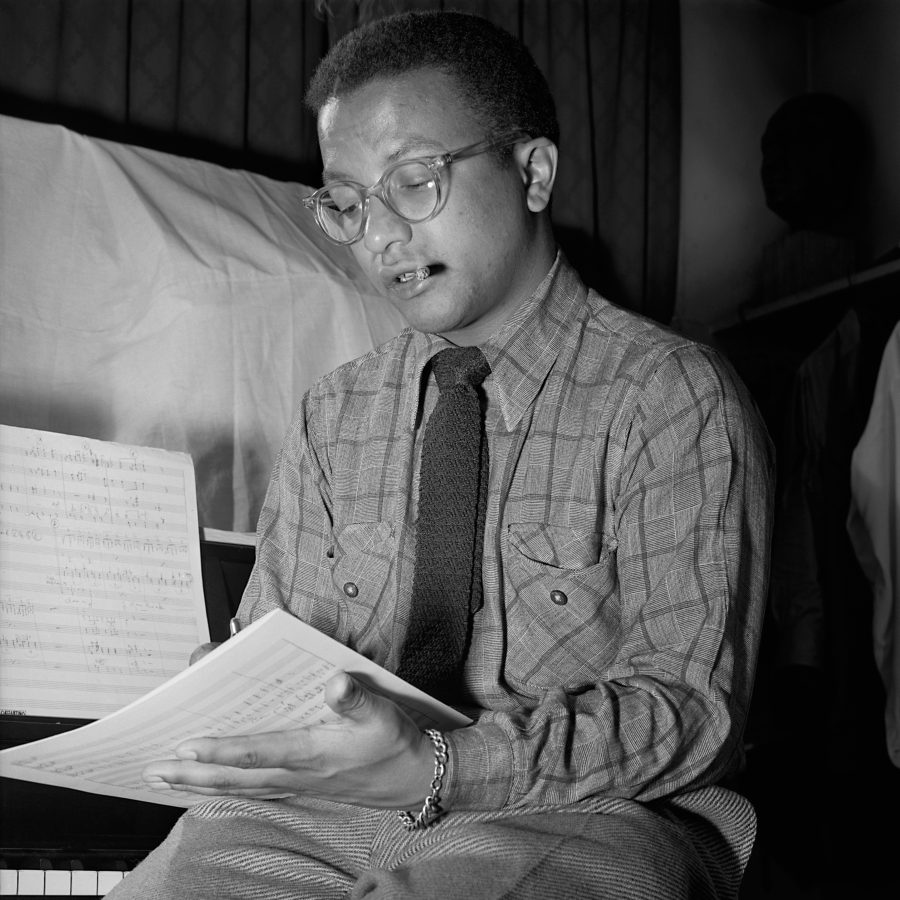 Billy Strayhorn
3411 N. Halsted
If you're a fan of Duke Ellington, you're likely a fan of Billy Strayhorn, though you may not know it. The pianist and composer enjoyed a fruitful creative relationship with Sir Duke for more than 25 years, penning "Take the 'A' Train" among other hits. Openly gay, Strayhorn fought for LGBTQ+ and civil rights, dedicating the album he co-composed, My People, to his friend, Martin Luther King Jr. Hear the opening track of that work below.
---
Alvin Ailey
3541 N. Halsted
More than 30 years after his death, Alvin Ailey is still one of the defining forces of American modern dance. A pioneering dancer, choreographer, and activist, Ailey's work infused ballet and jazz dance with historically African-American traditions of movement. His work challenged gender roles and heteronormativity entrenched within dance as well as society as a whole; for instance, his choreography called for same-sex partnering.
---
---
Leonard Bernstein
3641 N. Halsted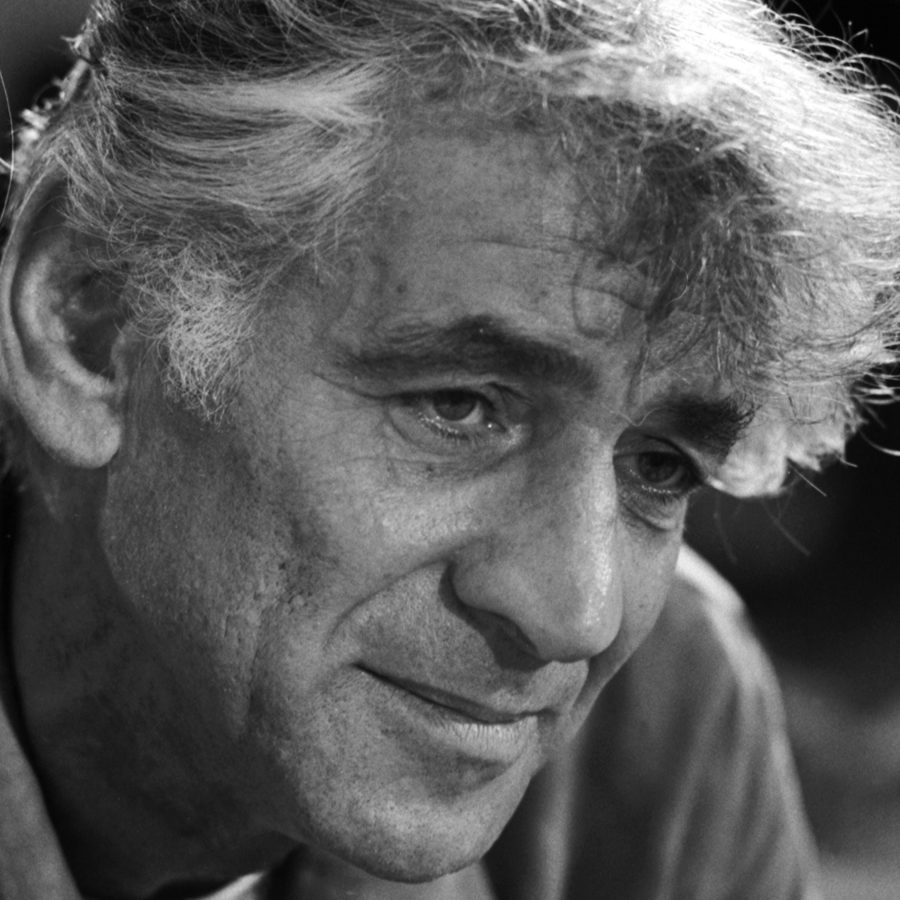 One of the defining figures of 20th-century music, Leonard Bernstein excelled as a musician, conductor, composer, and pedagogue. On the occasion of his 2018 centennial, WFMT celebrated Bernstein with the Chicago Gay Men's Chorus at his Legacy Walk plaque. Here's Bernstein conducting one of his own compositions: the overture to his operetta Candide.
---
---
Audre Lorde
3707 N. Halsted
Audre Lorde's contributions to art, poetry, and activism were manifold. The self-described "black, lesbian, mother, warrior, poet," tackled head-on the issues of racism, sexism, capitalism, and homophobia in her work, eventually founding a press, Kitchen Table, which focused on publishing works by women of color.
---